Wood paneled walls aren't strictly limited to your grandparent's basement. Wainscoting is a centuries-old tradition - and it could transform your home.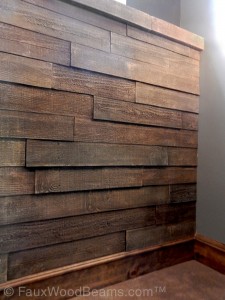 Panels aren't limited to your grandma's basement. They can look cool, and timelessly classy. When I first moved to Long Island in 2001, my first apartment was in a Polish couple's basement - and it was lined wall-to-ceiling with flimsy wooden panels. It looked like something out of That 70s Show, and if you spend any time watching HGTV shows, you'll know that similar panels are ripped out of most people's basements as the first step in a renovation. But panels don't
have
to be cheesy, or look horrible. I know that first hand, because when I was growing up in England I lived in a manor house with beautiful wooden panelling that looked like something out of
The Tudors
. Likewise, when I moved to America, I saw a number of houses that took the dreaded curse of wood panels, and made them look
good
.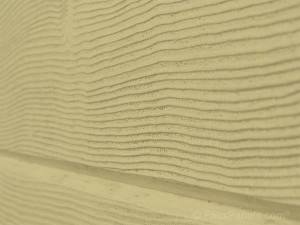 Order our Woodland panels unfinished, and you can stain them to match the molding and trim you add to your project. One of the reasons the panels in your grandma's basement look so bad is that they're generally made with shoddy materials. As anybody who's owned a sedan from the 1970s will tell you, the materials people used back then tended to be a little ropey. Grandma's panels were often manufactured and processed wood-product that would crack, warp and peel over the course of a decade or so. In contrast, traditional wood paneling was made using high quality timber. In fact the term 'wainscot' used to refer exclusively to high quality riven oak boards. The reason cheaper materials made their way onto the market - and eventually gave the panels such a bad reputation - is that so many people wanted to imitate proper wainscoting.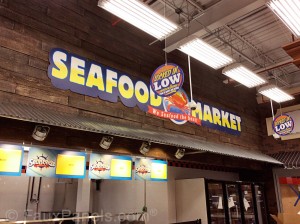 Faux wood panels give this store front a fantastically-realistic finish. Fortunately, there are a lot more options for affordable wainscoting these days then back when your grandparents decorated. Chief amongst these are our faux wood panels. They combine everything you need for a fantastic look - combining affordability and ease of installation with a vividly-realistic finish that looks
exactly
like real wood. And they're incredibly versatile as well. You could use them floor-to-ceiling for a classic look, or just half-way up the wall, for a more timeless turn-of-the-century or Victorian feel. Our panels can be cut to size with a regular wood saw, and then installed directly to the drywall with screws and construction adhesive.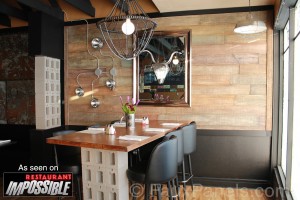 Reclaimed barnboard panels and trim combine to make this wall look incredibly realistic. The finishing details would be molding and trim - what gives wood panelling its ornate, hand-crafted look. We offer
faux wood trim molding
for our Reclaimed Barn Board product, or you can use molding and trim from your local hardware superstore and paint or stain it to match. In fact, painting panels is a great way to get a classic New England look, as
we discussed last week
. Give it some thought - and if you end up using our panels for a classic wainscot look, be sure to send us pictures!