Ricciardi's Italian Table is a brand-new Italian eatery that just opened up in the heart of Orlando, Florida - and their stylish yet homey interior decor was created, in part, with the help of our Custom Tuscany beams.
Old-World Charm for a New Restaurant
Ricciardi's Italian Table has a stunning interior worthy of Little Italy in Boston or New York; and it's created using our faux wood beams.
Created by Orlando locals 'Pops' Liguori, his son Joe Liguori and their trusted friend Douglas Maniscalco, Ricciardi's Italian Table is a stunning Italian restaurant concept that's just opened up in Brownwood, Orlando.
The answer to many Orlando-resident's prayers, Ricciardi's offers classic Italian cuisine that's all created fresh, on-site - with their own dough, sauces, lasagna, meatballs, eggplant, focaccia and salad dressings.
It's the sort of food people who've moved from Boston or New York have been missing out on; and sure to be a recipe for success.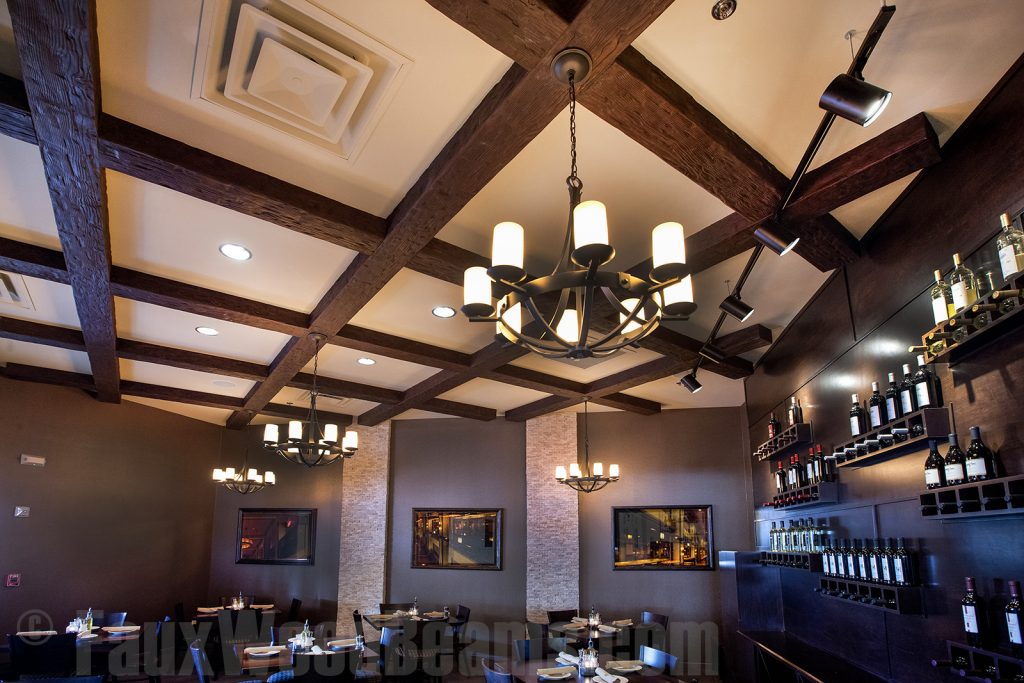 But the appeal of Ricciardi's isn't just the food. A lot of it has to do with the atmosphere, as well. This new restaurant offers the perfect balance between high-end and cozy; and just like with the food 'the first taste is with the eyes.'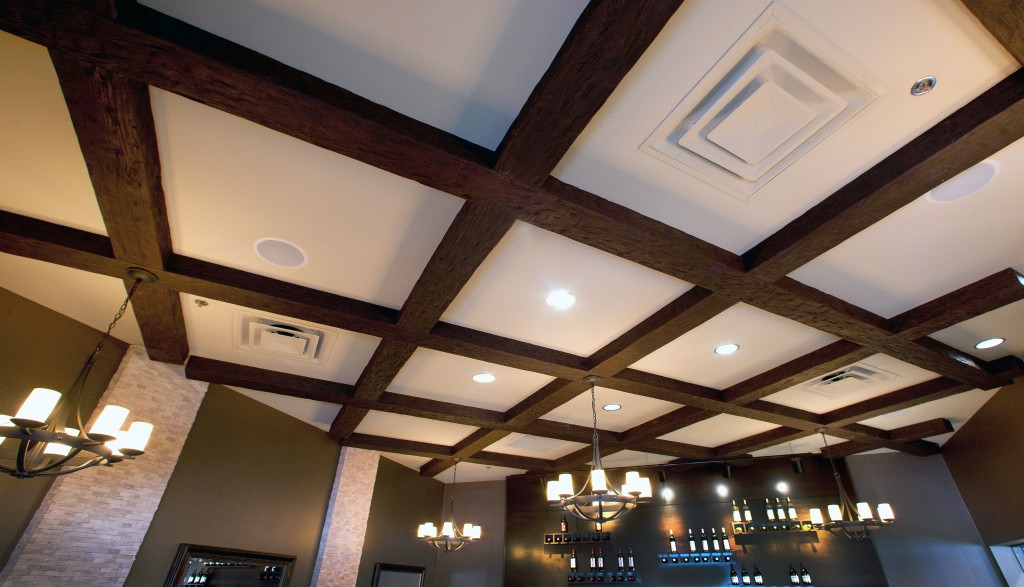 A closer look at Ricciardi's new ceiling beams.
In creating Ricciardi's stunning interior decor, the owners reached out to FauxWoodBeams.com. They chose Tuscany beams, they installed them on the ceiling in a beautiful grid pattern, and here and there on the walls to reinforce the restaurant's old-world charm. The result is an interior that wouldn't look out of place on Mulberry Street, in New York, or in Boston's North End.
This is important because, just like with Ricciardi's home-style sauces and meatballs, it's something that's often missing in Orlando. Most of the city was constructed recently, as it became more and more of an attraction for tourists and retirees, so there are very few buildings with any sense of history or character. Our beams helped Ricciardi's Italian Table get that look.
Because the beams are molded from real timber, they vividly capture every grain and imperfection of the real wood; and recreate it in lightweight, durable polyurethane. This means that once they're installed they're practically impossible to tell from the real thing.
Their light weight also makes them so much easier to install, and cost a fraction of what real wood beams would. As a result, they're perfect for restaurant installations like Ricciardi's Italian Table.
But that's not to suggest the stunning decor Ricciardi's boasts is easy to achieve. While our products offer realism and ease-of-installation, it takes a true talent for design to get results with them like these. We're honored to be part of the project.