Expose Beam Ceiling - Part of the New Home
Go behind-the-scenes of a new home's construction.
Don Dowling, a customer from Marblehead, MA was building a new home featuring an exposed beams ceiling made with our products. He sent us these pictures to give us a peek behind the scenes of the work in progress. They're a little different from what we normally share, but we're really excited for you to see them.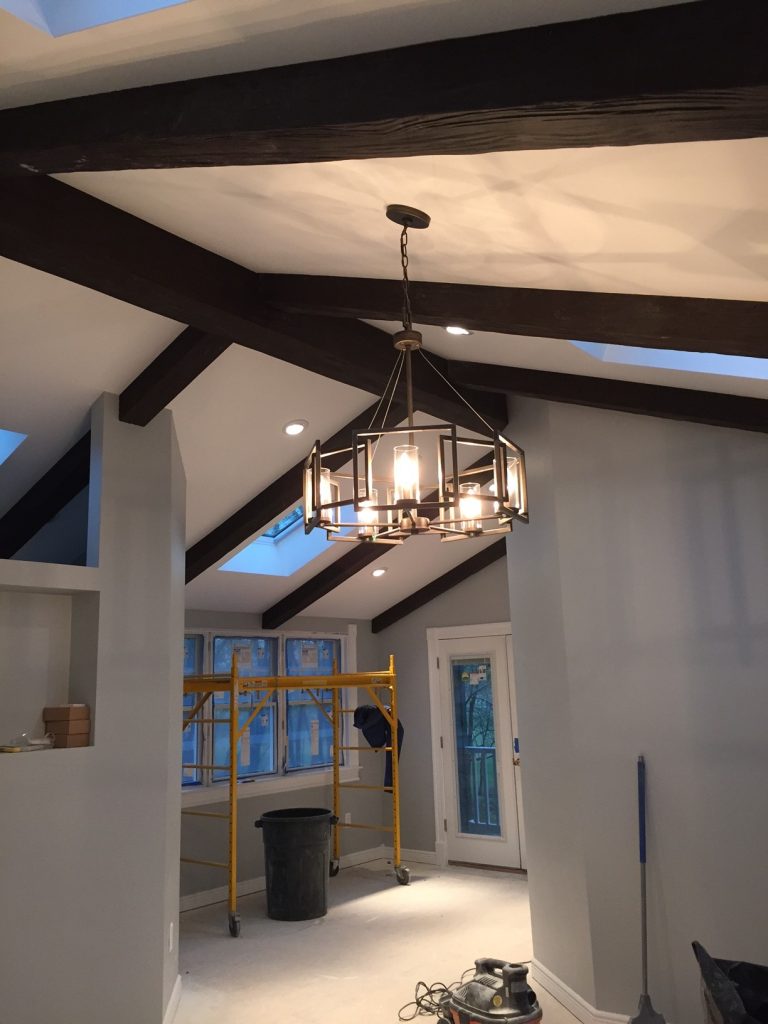 AFTER: Even amidst the construction chaos of building this new home, the beams look stunning.
Don's project was to add exposed beams to the vaulted ceilings of his beautiful new home - right in the early construction stages. So the pictures he sent us actually show the beams being installed while the paint and spackle is still wet; and they really show what a dramatic transformation they make.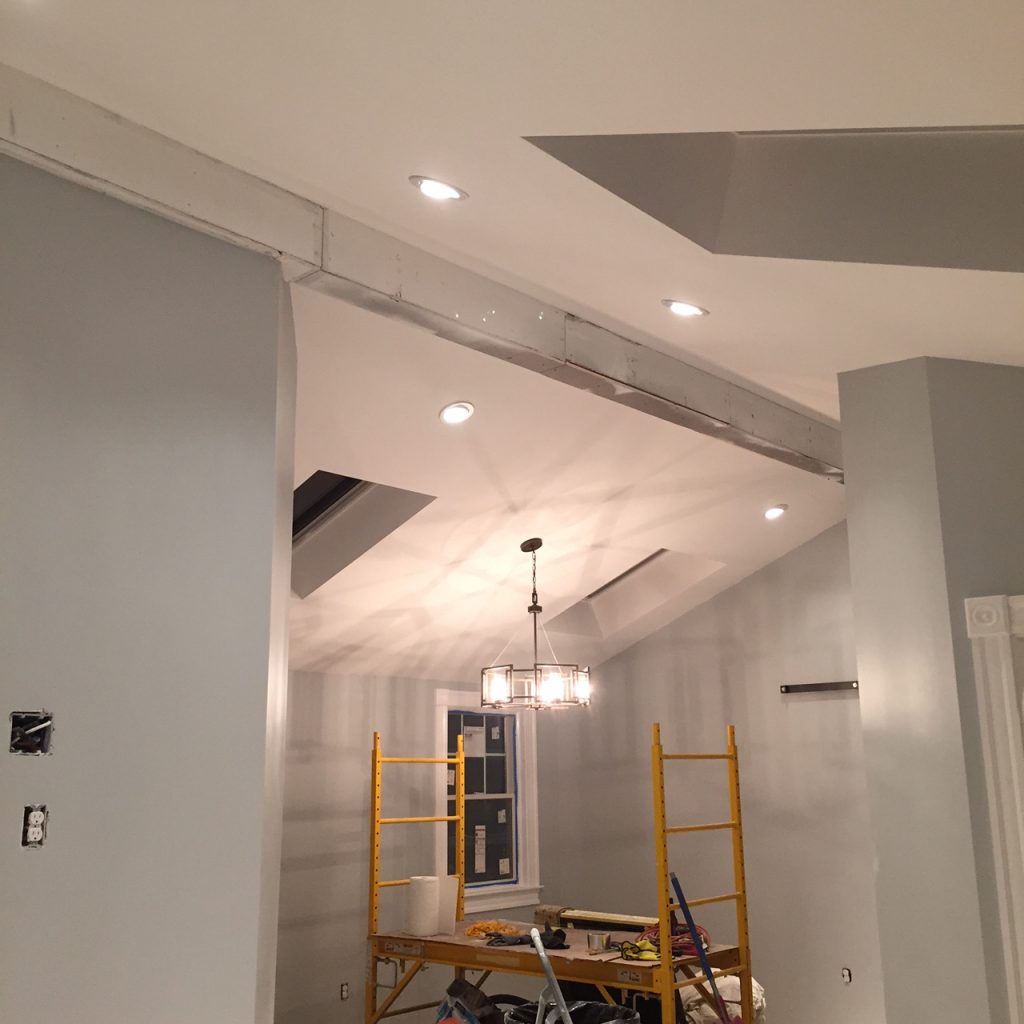 BEFORE: You can see how blank and sparse the space and ceiling is.
Don's choice of using faux beams was both practical and aesthetic. In the before pictures, you can see a massive steel beam running across the apex of the ceiling. Don wanted to cover that up - and our large-sized Custom Heritage beam in a Java finish slotted right over the steel beam and hid it instantly.
BEFORE: This central beam was one of the things Don wanted to cover up.
But then Don took it a step further, carefully positioning additional beams to extend out of that central beam. This layout gives the impression of an authentic beam supported ceiling.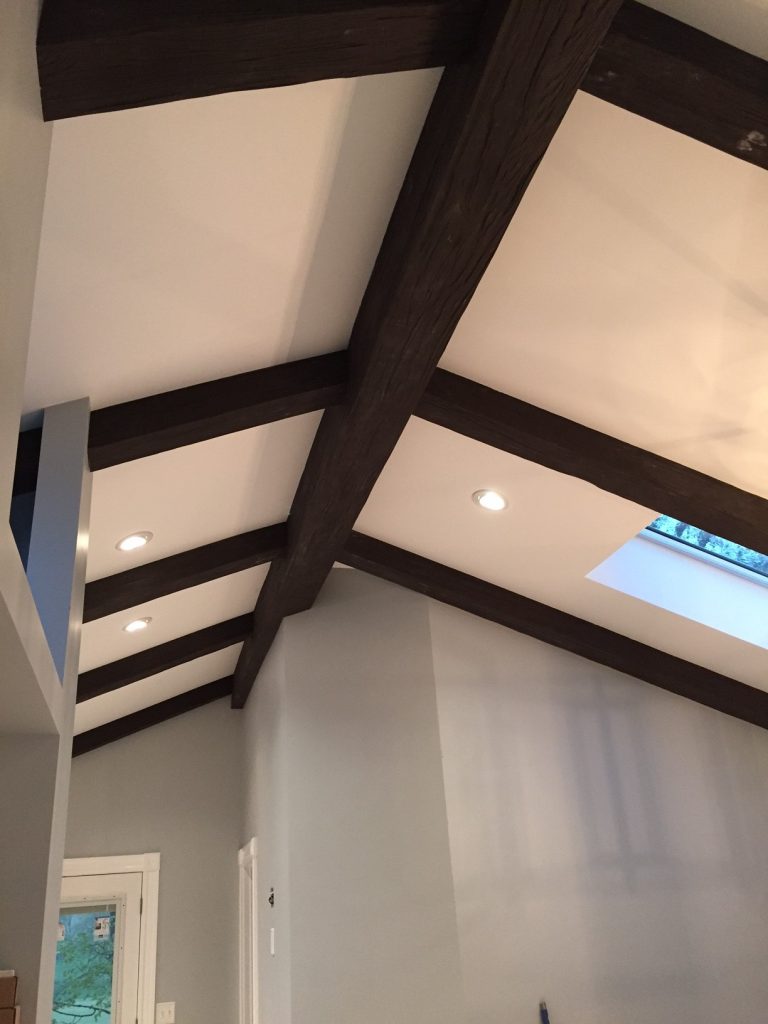 AFTER: With thought behind it, Don's beam installation looks vividly realistic.
It's the sort of project we love, because it shows both thoughtfulness and purpose. These behind-the-scenes photos show the dramatic contrast in 'before' and 'after' and we're excited to share them; but we'll also be sure to get photos once the home is finished and moved-into. Then you'll really see how seamless and vividly realistic our beams are when they're part of a real home.
AFTER: Custom Heritage beams are incredibly realistic and look like genuine supporting timber.