Brand New Fieldstone Style
We take all of the comments and suggestions we receive to heart. That being said, we're happy to bring you a much-requested new style of stone panels called Fieldstone.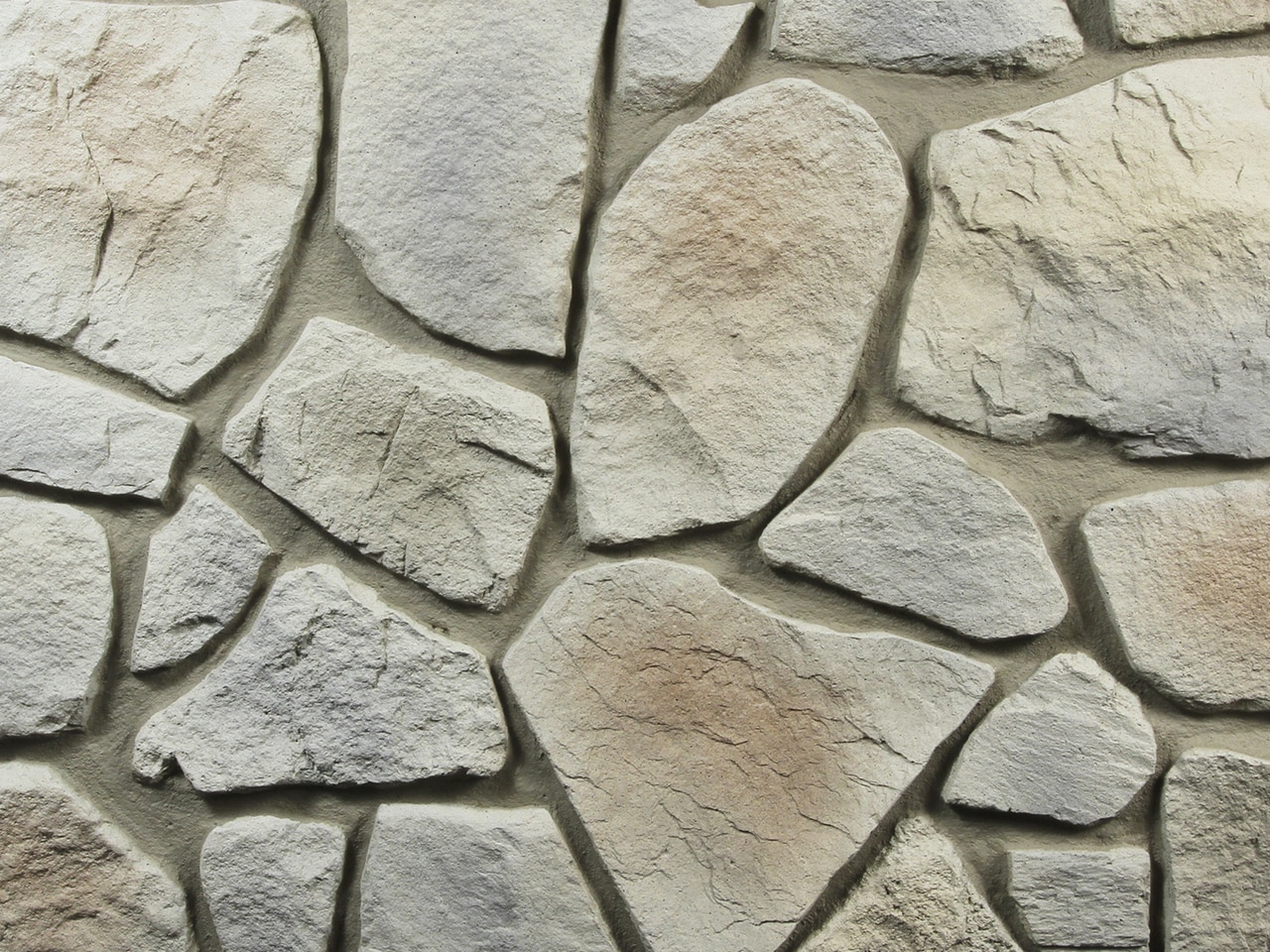 Fieldstone (also known as Flagstone) is characterized by its artsy, mosaic style. One very distinct feature of Fieldstone is that it comes to you in pieces made from 4 different molds, resulting in a less uniform and a more randomized, natural look. Flat stones of varying shapes and sizes are arranged organically, like natural puzzle pieces, creating a lovely, old New England feel, indoors or out.
Another important note about Fieldstone is that it is the only one of its style on the market that's made of polyurethane - not concrete. So you'll have no problem installing it yourself, no mason needed!
And as usual, we have tons of color options to choose from. Use Desert Sky's mix of dusty reds and beiges to add warmth to your dining room, or the deeper grays and steels of the Smoke style to build a new fireplace.
As with the rest of our faux paneling and siding, you can install these all by yourself—or with a friend—without a mason. And the Fieldstone panels interlock both vertically and horizontally, just like a real tongue-and-groove installation. Check out more details and installation tips here.
Comment below with how you think this style will work to meet your decorating or remodeling needs, or post a review to help other readers make a choice. We want to hear from you – we really DO listen!