We've recently added a new line of custom faux wood beams for sale, and would like to talk about them here on the blog. To give our customers the opportunity to bring an even greater dimension of beauty to home, business and office designs, we are now offering beams that we call Custom Smooth Beams and Custom Recessed Smooth Beams.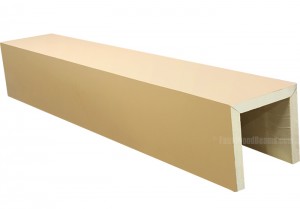 Custom Smooth Beams: 3-Sided Style
These beams stand out from the others we offer, in that they have a uniquely soft, consistent texture and mellow look that's free of the notches and pronounced grain lines characteristic of many of our other beams. The result is a design element that lends a soothing feel to any space, indoors and out.
With a style that easily anchors the elements of interior or exterior designs, the smooth beam style is a great way to give a room a relaxing ambience without needing to replace any of the other existing elements.
The Custom Smooth Beams, as pictured here, come in the Unfinished style, and can be painted or stained to suit your preference. The Unfinished style is an elegant color in itself, and goes beautifully with any décor. Install them on your den ceiling, in your kitchen, porch, and more.
The Recessed Custom Smooth Beams have the same attractive soft and even texture as the Smooth Beams, but with the added feature of a recessed placement of the exposed top surface, as you can see in the images below. This design offers a unique elegance that brings a relaxed ambiance to a room that's reminiscent of a cozy beach house. These beams look great in a bedroom, foyer, breakfast nook, and even a boutique clothing store.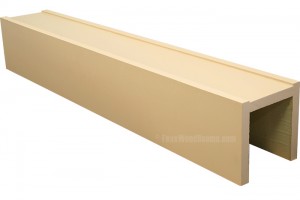 Custom Recessed Smooth Beams: 3-Sided Style
Like our other fake wood beams, these two smooth beam styles are crafted from master molds made of genuine smooth wood. Composed of highly durable polyurethane, they are extremely lightweight and very easy to install. They also possess the identical look and realistic feel of the actual wood they are molded from. It's impossible to tell the difference from the real thing.
Maintenance-free and weatherproof, these beams resist wood-damaging insects and will never crack, chip, rot or gradually deteriorate like real wood does. Through the years, they will look as new as they did the day you installed them.
Both custom beam styles are available in thousands of sizes. This way, it will be easy for you to find the beam that fits your project's dimensions. To give you even greater options for your design project, the smooth beams for sale also both come primed and ready to paint or stain.
No matter the range of your project, the Custom Smooth Beams and Recessed Smooth Beams will give you a refreshing new flair that can transform your home or office for the better. Below are images of both kinds of beams in the four-sided style, without end caps and with caps.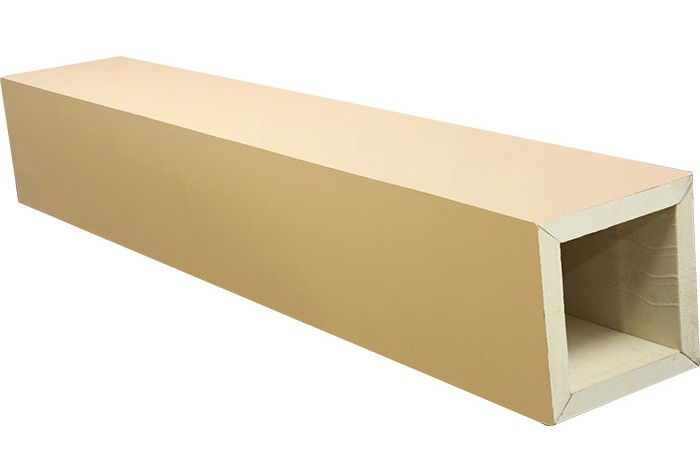 Custom Smooth Beams: 4-Sided Style, Without Caps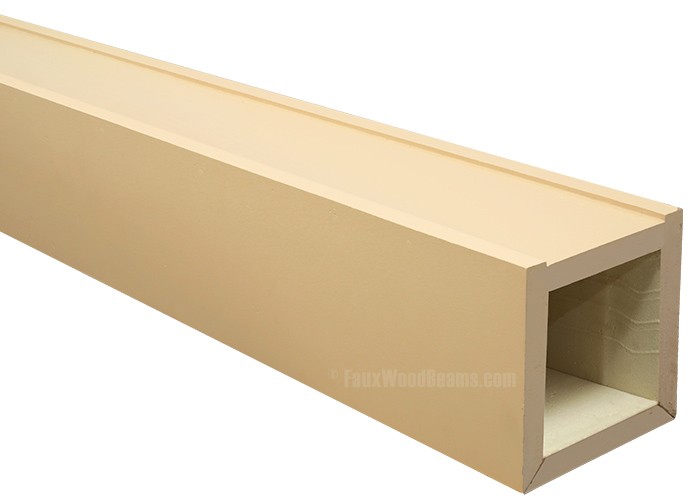 Custom Recessed Smooth Beams: 4-Sided Style, Without Caps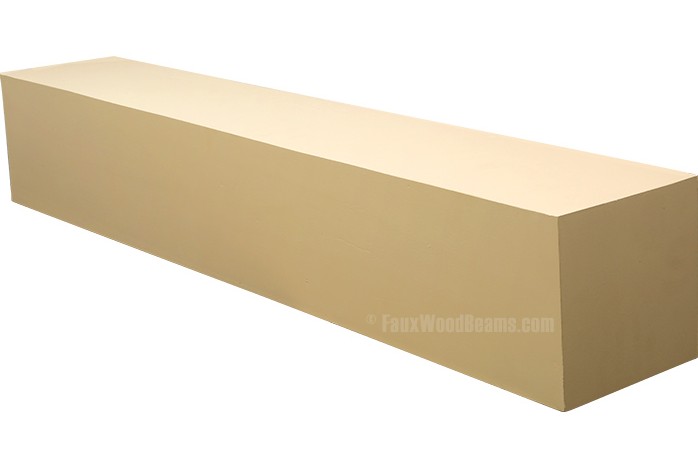 Custom Smooth Beams: With Caps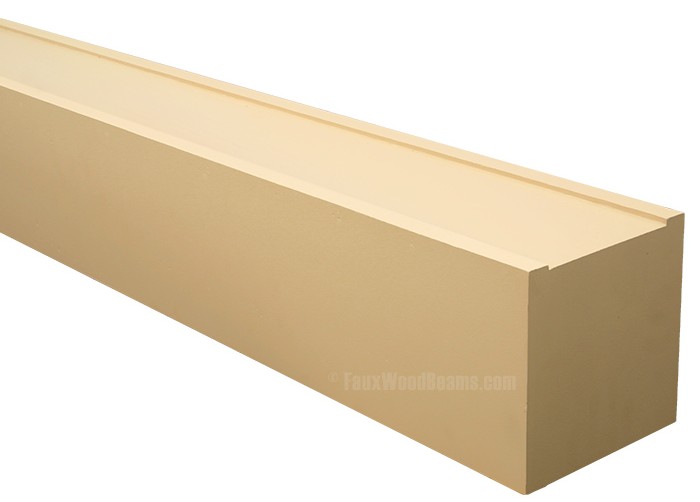 Custom Recessed Smooth Beams: With Caps