In one of our recent blog posts, The Many Faces of Stone Veneer, we talked about a few of the many ways stone veneer can be used inside and out to enhance the look and value of your home or place of business. Since stone veneer can be applied in so many different ways, we couldn't fit it all into one post - so read on for even more ideas.
Faces of Stone Veneer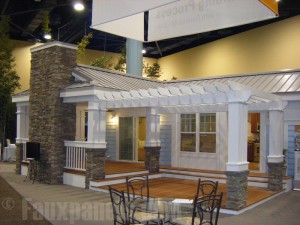 Modular Homes
In the past, adding the look of stone or brick masonry to modular homes wasn't really a possibility. The real stuff's weight, complicated installation and difficult transportability limited the modular home's design reach. Luckily, the invention of polyurethane stone and brick paneling allowed modular homeowners to get the look and feel of traditional construction without all of the expense and hassle. Now you can spiff up the exterior with a foundation covering, exterior siding or an entrance column, or warm up the interior with brick or stone in the kitchen, family room, around the fireplace and more.
Wine Cellars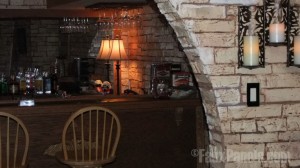 If you've made the investment of adding a wine cellar to your home, you want to make sure that it's walls mirror the sophistication and taste of the wine it houses. Luckily, faux stone panels offer a simple, easy to install solution to help create an inspired interior design. An added benefit is the panels' imperviousness to moisture, a particularly important factor for a room that is often located in the basement level of a home.
Business Signs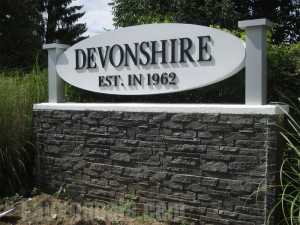 In most cases, the first thing your clients or customers lay eyes upon when visiting your place of business is your sign. First impressions are key, so you want to make sure that your business sign invites confidence with a professional and attractive look. Many of our customers have found great success by using stone veneer panels to surround or accent their outdoor signs - a project that can be done quickly and with little expense to complete your sign on time and under budget.
To see even more ways stone veneer has been used in these applications, visit the Modular Home, Wine Cellar and Business Sign photo galleries.