These photos show a very unusual application of our faux beams - framing a beautiful piece of modern art.
One of the most characteristic elements of our beams is how versatile they are. Every time we think we've seen every possible application for our realistic faux wood products, we'll receive customer photos that surprise us yet again.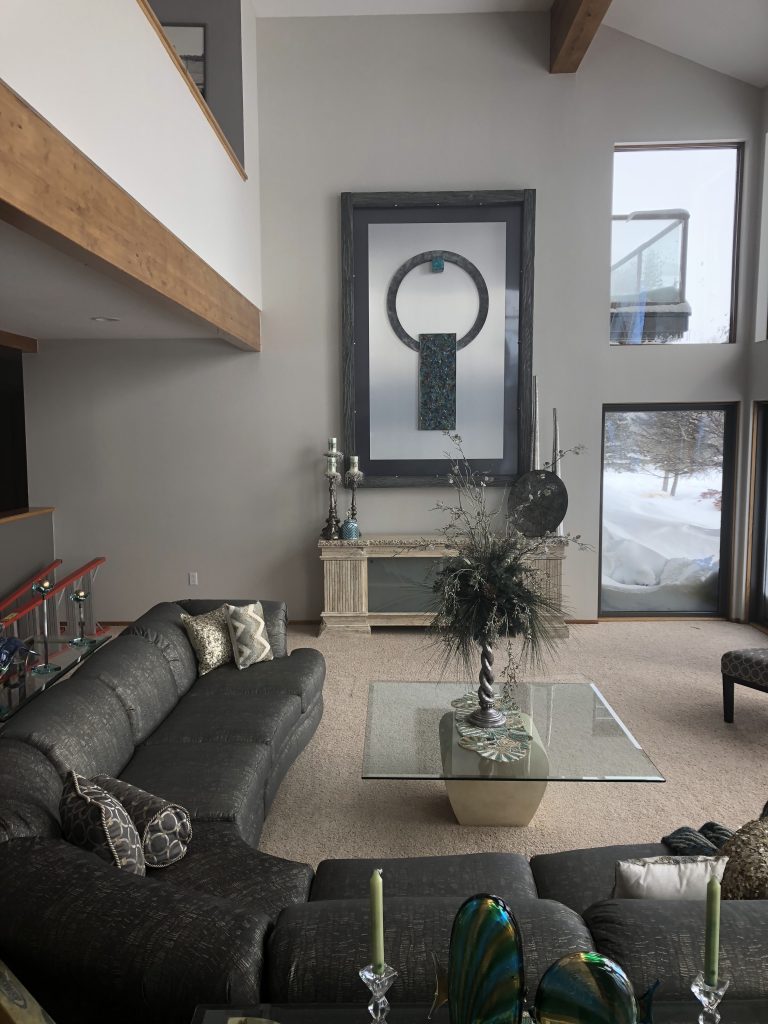 These recent photos, sent in by FauxWoodBeams.com customer Dawn, show our Custom Heritage Beams in Gray Patina used in a way we've never seen before - to create a beautiful frame for a striking piece of modern art.
In the email that accompanied these photos, Dawn writes:
"I bought a piece of art for a two story living room wall. Even though the art piece was large, it looked too small on the wall. I used your faux beams to frame a stainless steel background."
As you can see from the AFTER photos, Dawn used a sheet of stainless steel as a backing for her frame, and then surrounded it with our faux wood beams. The corners were secured together with mounting blocks and screws, and a sheet of Plexiglas covered the front of the structure to create a fully enclosed frame.
What makes this piece really remarkable is that Dawn installed recessed LED lighting in the frame to illuminate the artwork even in the dark of night; highlighting the beautiful rippling color of the stonework and adding a whole new element to the creation.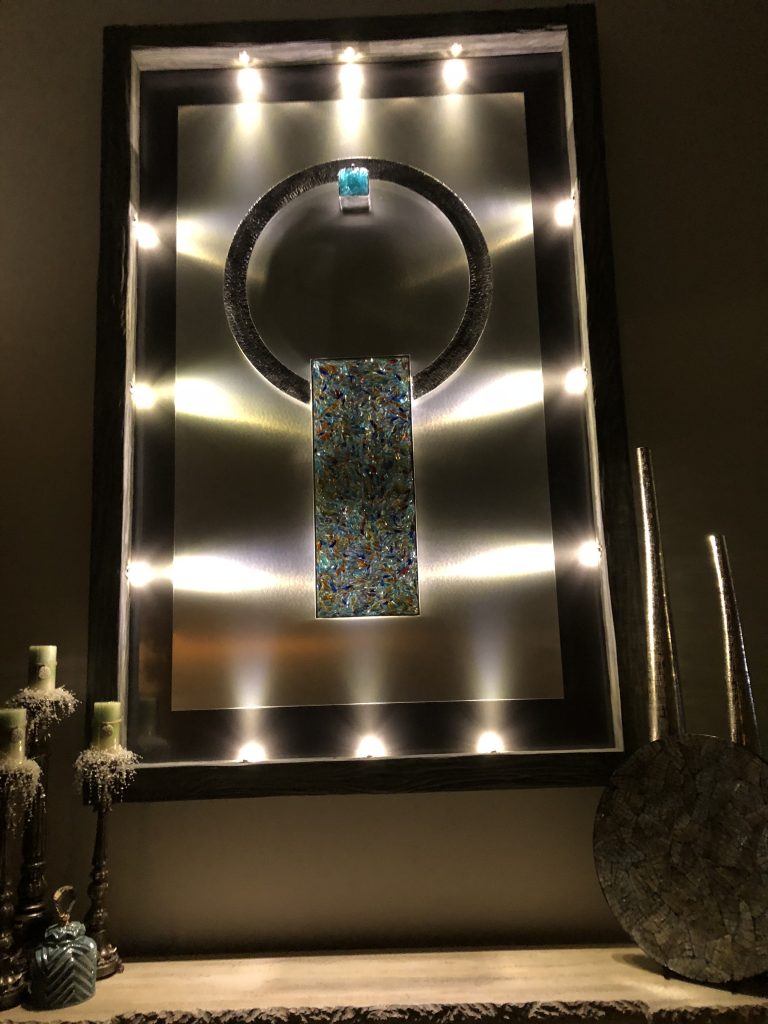 There's no question that this over-sized frame fits much better on the wall, and makes a more aesthetic use of the available space. The faux wood also looks incredibly realistic - totally indistinguishable from real timber.
The choice of Gray Patina is also a bold move - blending perfectly with the contemporary aesthetic of Dawn's home, and contrasting beautifully with the stone elements of her artwork.
All in all, the end result is framed piece of art in which the frame is almost a piece of art in and of itself. We're really blown away by the originality of the design; and think it looks fantastic on Dawn's wall.