We've started our Memorial Day weekend sale early - giving YOU the opportunity to save 15% (with mail-in rebate) on some of our most popular items beginning today!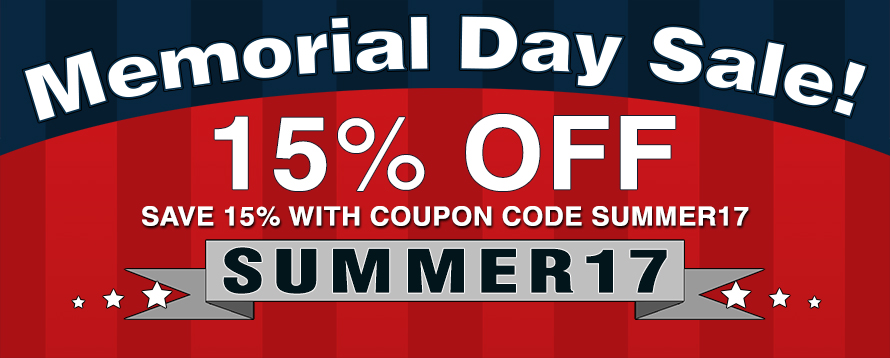 This sale runs from Wednesday, May 24 through to Wednesday, May 31, and the 15% discount applies to all applicable products (excluding samples, shipping or clearance items).
Just add the code Summer17 when you go to checkout!
Here is a sample of just a few of the products you can save on:
FAUX BEAMS
MANTELS
PANELS & PLANKS
If you've been considering ordering products, now is the time to take the plunge. This is a great opportunity to save big money on our incredibly realistic faux and real wood products.
Remember, our faux beams, mantels and other products are molded from real timber - capturing every grain, knot and imperfection. Made from lightweight and durable polyurethane foam, they're simple to install and available in a variety of different realistic colors - or unfinished, if you want to stain them yourself. Offering incredible versatility, our synthetic wood products are perfect for transforming any room, exterior or commercial space. Check out this
gallery of design ideas
to see just how far you can take things - or how even a simple project can still make a massive impact on your home or business.