Classic simplicity remains one of the most powerful tools in an interior decorator's arsenal - and this master bedroom design with exposed beams demonstrates exactly that.
In recent weeks, we've highlighted some incredibly elaborate and innovative projects using trusses. But some simpler designs we see are just as stunning - like this bedroom featured today.
Heather from San Francisco, CA wanted to add a little design inspiration to her second-floor master bedroom, and decided that exposed beams would do the trick. Unfortunately her modern home doesn't have any structural wood beams to expose. Luckily Heather found the solution with our Hand Hewn real wood box beams in Charred Brown color.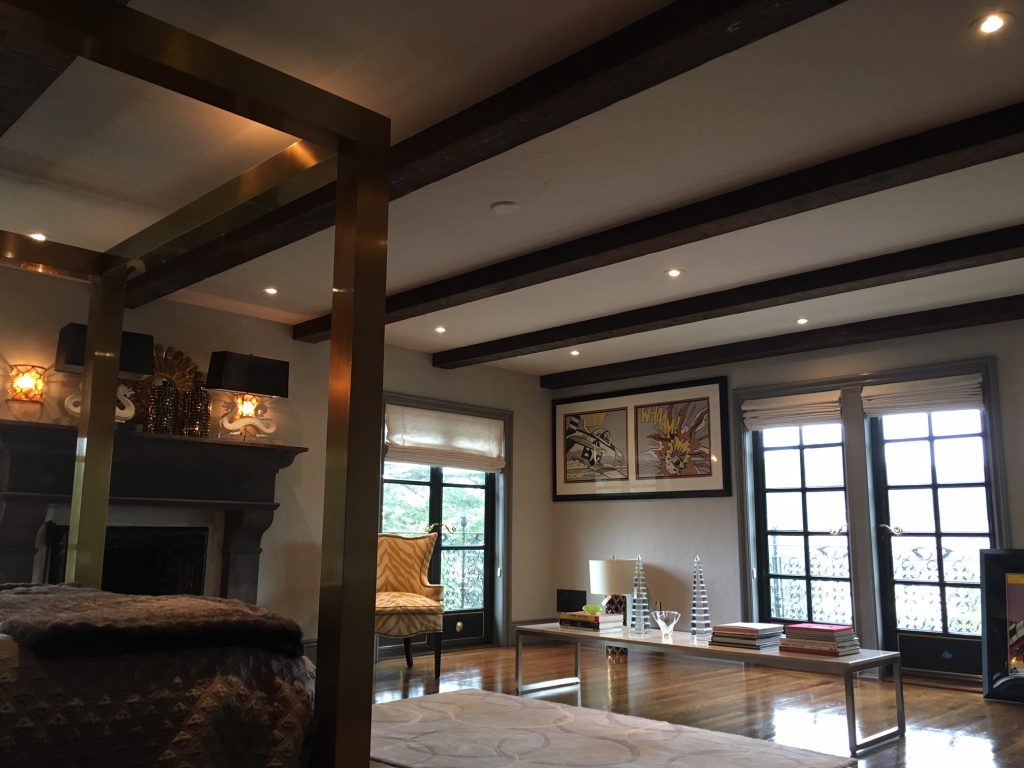 As far as the project's scope, Heather's plans were pretty much right on the money. She first plotted out where traditional supporting beams would located on the ceiling. Then she measured the span of her bedroom and ordered the Hand Hewn beams to fit. They're available in lengths of up to 30', which was enough to cover the length of the room's large ceiling without needing to join two beams.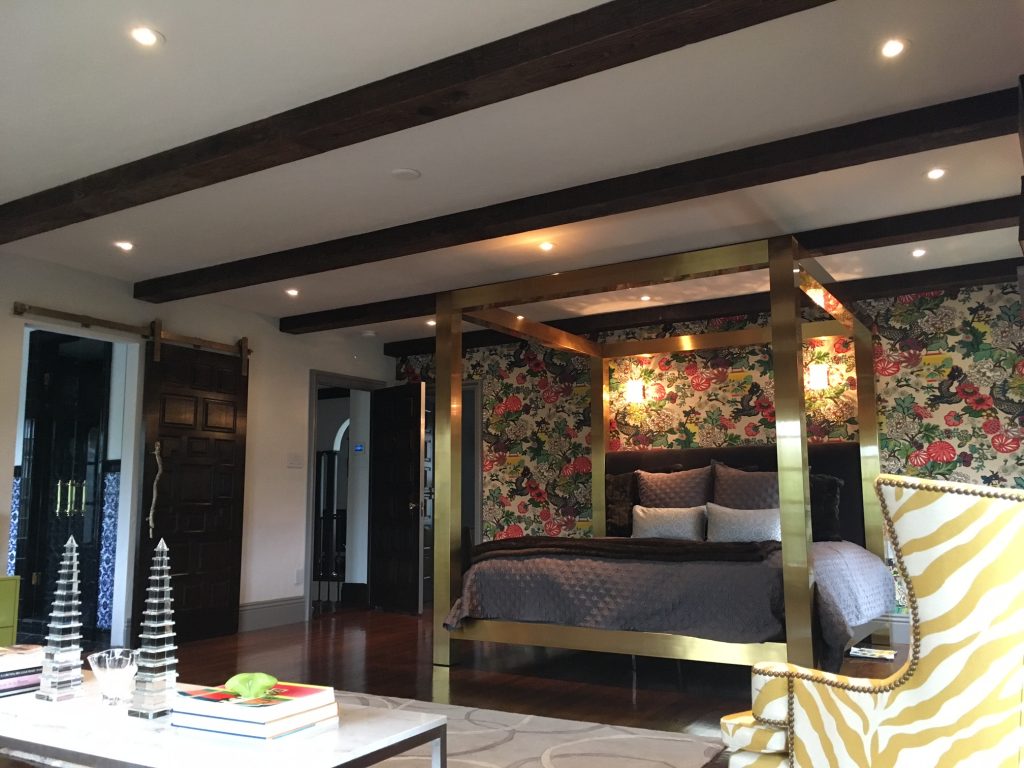 The beams span the entire length of the ceiling
One challenge of ordering full-length beams is getting them into the room in which they're going. In a lot of houses, with angled stairs and short hallways, it's prohibitive to maneuver a long beam from one floor to the other.
In this instance, however, Heather had the advantage of two beautiful balcony windows on the top floor, and because the beams box construction makes them so lightweight, it was easy for one person to pass them up from the driveway below, and another to feed them in through the balcony doors.
The installation procedure was straightforward. Heather drilled mounting blocks into the ceiling studs beneath the sheet rock, and then the hollow, u-shaped beams simply slotted over them ready to be secured with screws. The only additional step was to trim each end to fit flush with the wall, so that it appeared as if the beams were extending out from the walls just like real supporting timber would.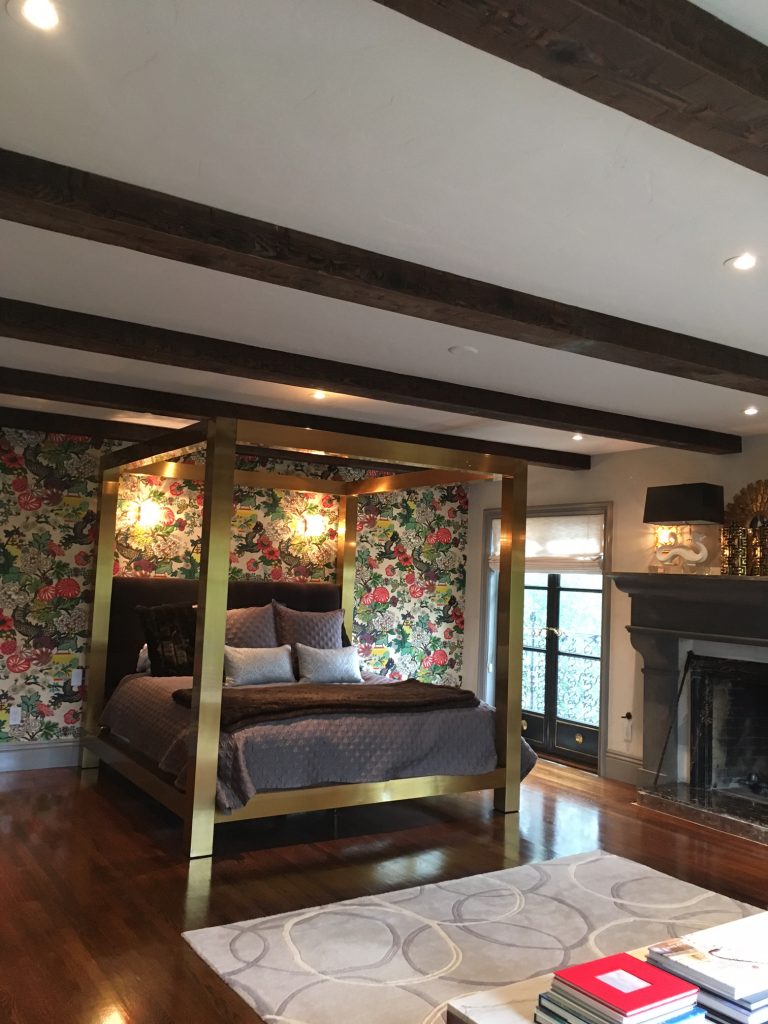 All in all, the project was a breeze to complete - taking just a small team and a few hours to mount each of the beams. The keys to success were planning, measuring and cutting - and the results were textbook. The Charred Brown color matches the rest of Heather's wood features, and ceiling beams look like they belonged there right from the beginning.
We love this project, and are thrilled that Heather shared these pictures with us - but what do you think? Let us know in the comments section below.