Update: Unfortunately, the style of mailbox featured in this post is no longer available.Please visit our Mailboxes page to view other styles.
Mailbox Troubles?
Has your mailbox been the victim of a rousing game of mailbox baseball? Or has it met its maker from a snowplow assault? Or maybe it's just become rusty or discolored and is now an eye sore on your property.
Faux May Be Your Answer
The new Windsor Random Rock mailbox column provides you with an opportunity to add instant curb appeal with its look of real stone in three strikingly realistic colors and easy DIY installation. The polyurethane material has a rugged durability that will stand up to abuse from severe weather, moisture and pests, and also is compliant with federal crash regulations.
Solar Lighting Too?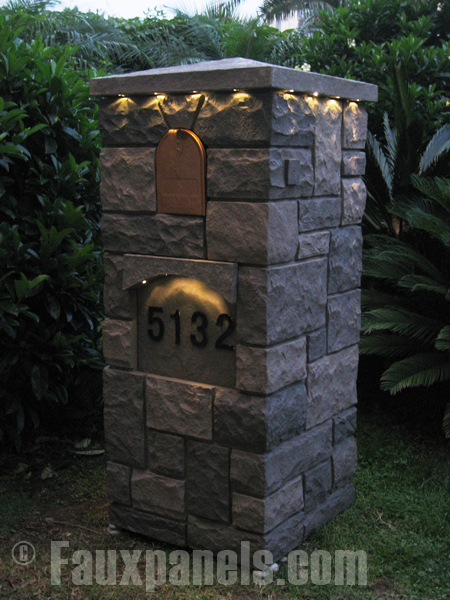 The coolest part about this mailbox? It comes with a free solar panel kit that absorbs sunlight during the day and then lights it up all night. The actual mailbox and flag are also included so there's no need to hunt around for a mailbox to fit – it's all in one!
Expand the Design Possibilities
If you're happy with your mailbox column, you may also want to expand on your design with Windsor Random Rock exterior siding or driveway columns in coordinating colors. Take a look through the photo gallery and see what other homeowners have come up with.