Many homes have properties with mailboxes near their curbsides, whether at the ends of their driveways or at the entrance of their walkways. Most of these mailboxes serve the simple purpose, as they should, of being a place where mail is delivered.
The thought of a mailbox being more than just a mailbox may not occur to many homeowners. But with mailbox columns, turning it into a visually appealing design element for your property can be done easily and affordably.
Mailbox Columns for Mail Delivery and Curb Appeal
As you can see in the pictures below, our mailbox posts do a beautiful job of combining utility with a tasteful design that adds unquestionable curb appeal to your home.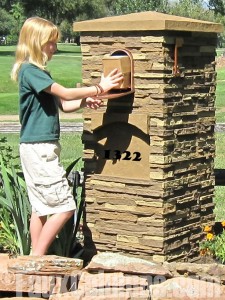 Our Ashford River Rock mailbox post has an elegant look, and can be installed by one or two people. No masonry team is needed. After you've installed the post, all you need to do is insert the mailbox into the post, followed by inserting the push tab we include so that the mailbox is supported and secured to the post.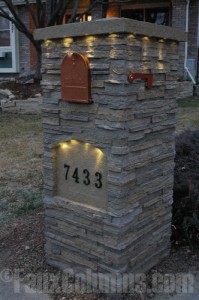 Our Windsor columns also include mailbox designs that contribute a welcoming accent to your property. They're available in both Drystack and the River Rock styles.
Our other columns can be used as mailbox posts, as well. Customer, Holly B., for example, sent us her before and after pictures to show us the difference her Wellington column made in enlivening the appeal of her curb.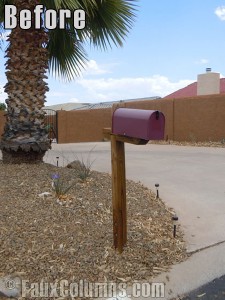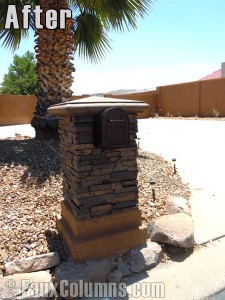 "Here is the new Mailbox that we just completed yesterday. We used the Wellington Earth Dry Stack Wide Column to make the body of the mailbox. Then we used one of your Wide Column Caps for the top," she said.
Mailboxes made of faux stone offer an easy and economical way to perk up your curb appeal. After installing one, you'll definitely notice the difference, and will love coming home to it.