Attention to detail is the secret to a high-end look. That's a truth demonstrated by one of our customers from Biloxi, Missouri; who used Tuscany beams to frame her luxurious living room.
Before and After of a Luxury Ceiling Design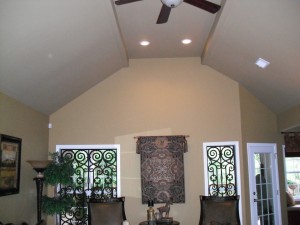 Before, Charlene's ceiling was kind of bare and luckluster.
If there's one thing Charlene Moschella knows, it's opulence. As part of the emerging luxury property industry in Biloxi, Missouri, she has an eye for detail and a knack for interior design. That much is obvious in the unorthodox way she approached adding a fireplace to her stunning living room.
For most of us, installing the fireplace would be the end of the project. Charlene, however, went a step further.
She used our Tuscany Beams as a stunning addition to her ceiling; which simultaneously created a breathtakingly subtle framing mechanism to draw the eye straight to the new fireplace at the far wall of the room.
The look works so well because Charlene used beams in two different thicknesses. Molded from durable polyurethane, Tuscany beams are available in widths and depths from 4" across, to over 13".
That meant Charlene was able to install two thick horizontal beams as the "supports" (even though they didn't actually support anything) and then run thinner beams across the angled room; giving the impression of a structural, practical framework that had been there as long as the roof had.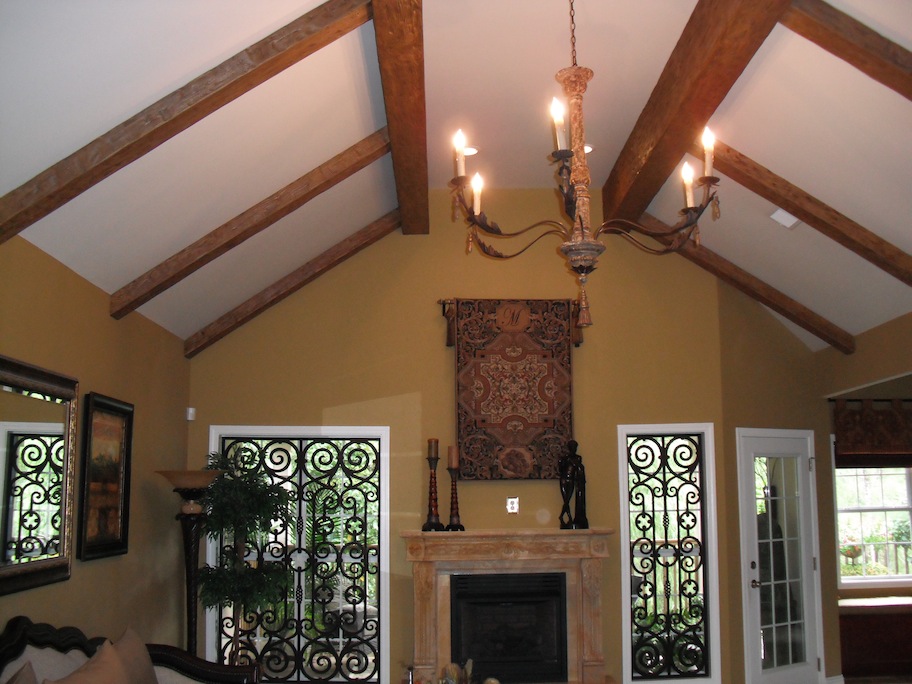 This strategic use of beams directs the eye right to Charlene's fireplace.
Perhaps the most subtle design cue, though, was the way Charlene left the gap between both horizontal beams bare. Some designers might have been tempted to bridge that gap with more beams – perhaps of the same width as the ones running down the angled ceiling.
But by leaving that bare channel between both sides of the ceiling, the beams act like gun sights; directing the eye towards the fireplace without distraction.
Check out the before and after pictures and tell us what you think of Charlene's inspire design. Have you got any tips or tricks about how to focus people's eyes when they enter a room? We'd love to hear about them; or see any pictures you have. Send us a message to info@fauxwoodbeams.com. We may even feature them here!