We received these photos from a FauxPanels.com customer who created a stunning lounge and sauna design using our Wellington Dry Stack panels.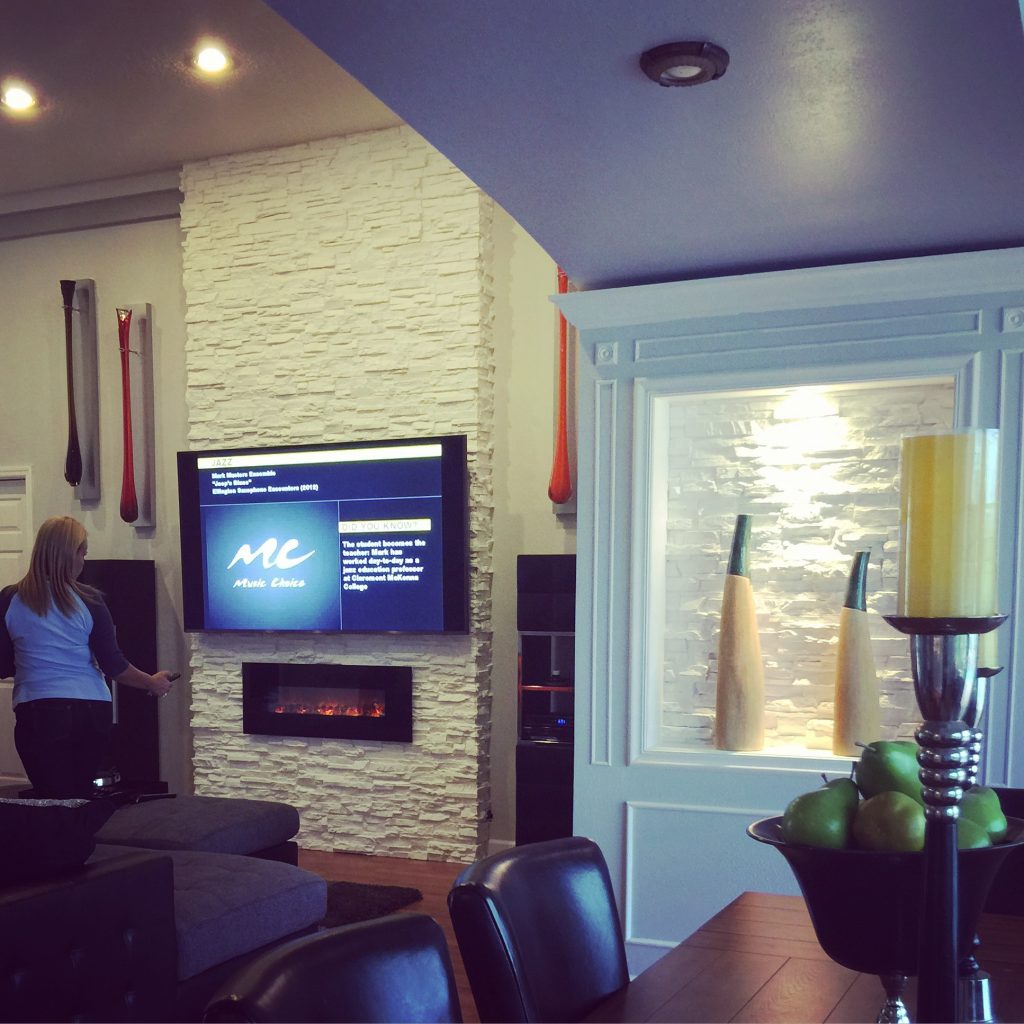 As you can see from the photos, the panels were used in two areas. The first was in the lounge area to surround the TV and fireplace, and back a recessed alcove. The second was for an accent wall in the adjacent sauna.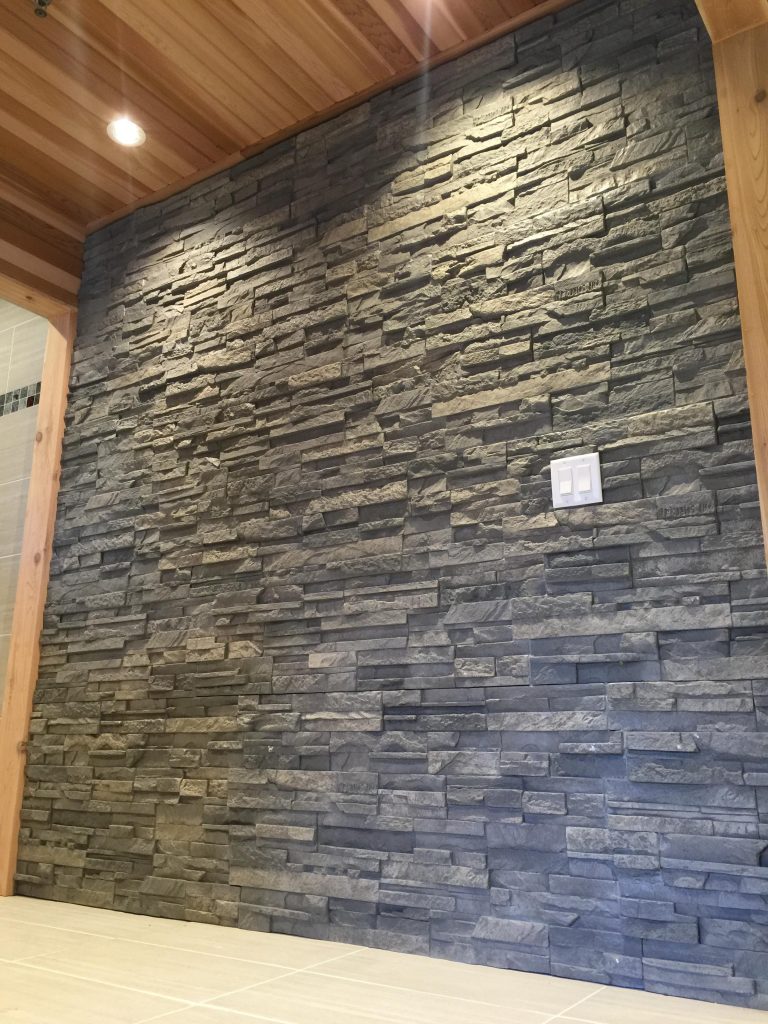 First off, let's discuss the practicalities of this project - and why using faux materials was clearly the best option.
Bathroom applications are one of the many areas in which our products shine. At this point in time, one of the features of luxury bathrooms and wet rooms seems to be the use of textured accenting - very often stone, brick and tile.
However, these materials are highly expensive, very labor-intensive to install and with the use of real stone in particular - which often has to be laid piece-by-piece onto mortar and then sealed and grouted - prone to a lot of issues with moisture and cracking.
Our panels eliminate almost all those issues. Molded from lightweight, durable and water-resistant polyurethane foam, our panels come in large, flat sheets that can be installed directly onto drywall, concrete and most other flat surfaces.
From an installation point of view - that means what would have taken days to accomplish with individual pieces of 'real' brick can be installed in just hours, using basic carpentry tools like a wood saw, construction adhesive and screws.

Similarly, our panels interconnect - like giant jigsaw puzzles - and while each panel looks like it's made from hundreds of individual slivers of stacked stone, they're all completely solid so there's no opportunity for water to leak through individual stones.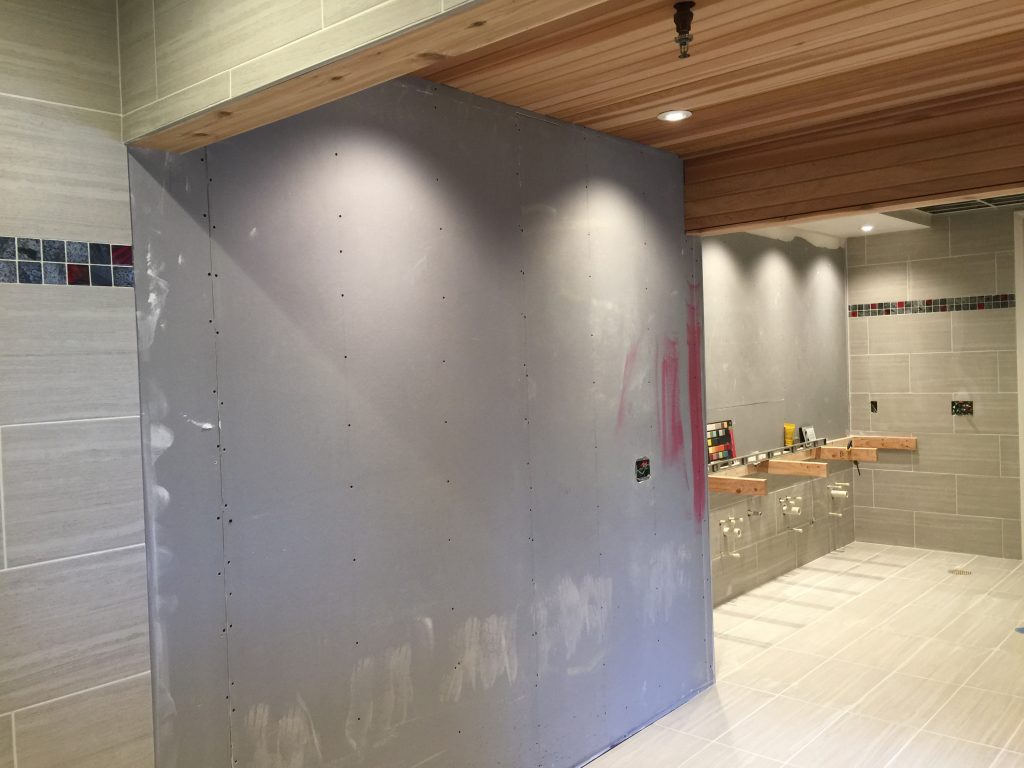 But here's the best part - while this makes installation a lot easier, there's no compromise to how the panels look. Our products are made using molds of real dry stacked stone; and recreate the three-dimensional texture perfectly. Following our industry-leading coloring process, it's no exaggeration to say that our panels are practically indistinguishable from 'real' stone.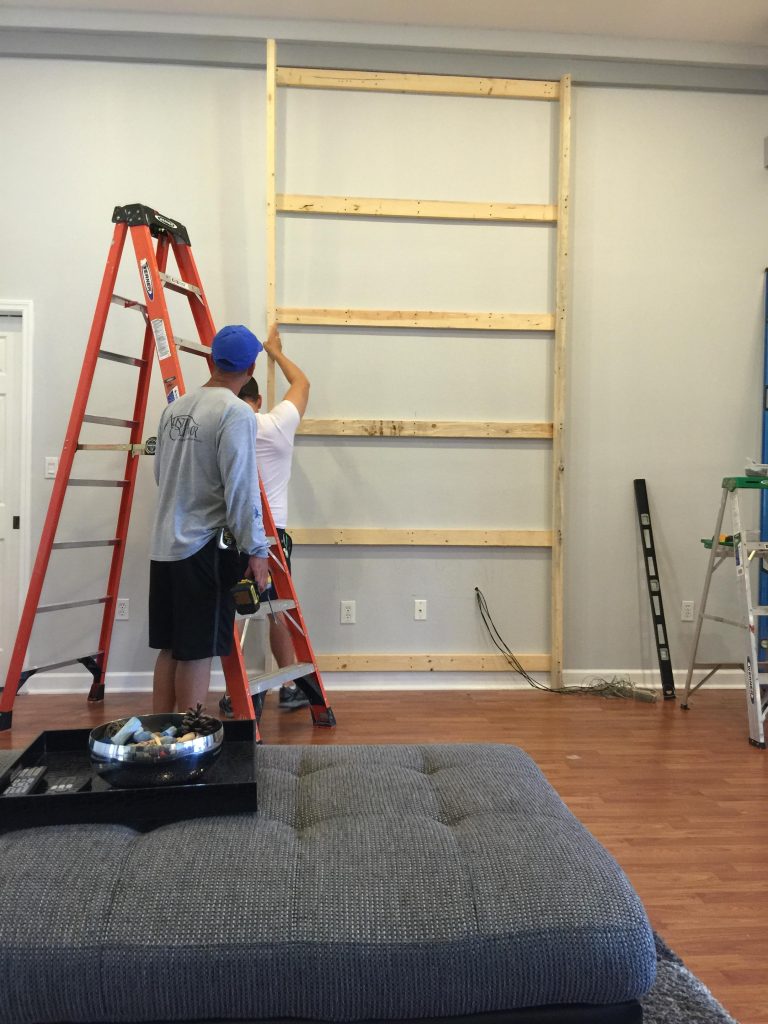 In terms of this project and installation, the fireplace itself was built out using traditional framing methods, and our panels were then installed directly onto the newly-created shape. The end result looks fantastic - and it's difficult to believe that creating something that looks so good ended up being such a straightforward process.
Another advantage with the fireplace, which you can see in the BEFORE pictures, is that the framed structure covered over the cable junction and the electrical outlets; which the flat screen TV was plugged into. This means the TV is connected and functional, but there are NO visible wires or cables because they're seamlessly concealed beneath the faux panels.
What we especially love about this project is how the lighting was arranged, both in the lounge and the sauna. As you can see from the pictures, the recessed lights overhead create vivid shadows that highlight the three-dimensional texture of our panels.
It's one of those project that comes together perfectly - illustrating how practical and affordable our panels are, while also demonstrating an amazing design that works on so many different levels.