This 'edgy' kitchen counter makeover shows some real attention-to-detail.
When FauxPanels.com customer Jelena sent pictures of her recently-completed project, we just had to share them. There was a particularly nice detail she included that we think a lot of our customers would appreciate.
The finished makeover - a fantastic way to brighten up a boring kitchen counter "I just wanted to submit a review and photos of my completed project," Jelena wrote "I installed Norwich Colorado Stacked Stone panels in Earth color on my kitchen counter wall. This product is awesome!" On the surface of it - literally - Jelena's project looks fairly straightforward. She had three surfaces to work with, and in theory you could simply attach the lightweight and durable polyurethane panels directly to the drywall.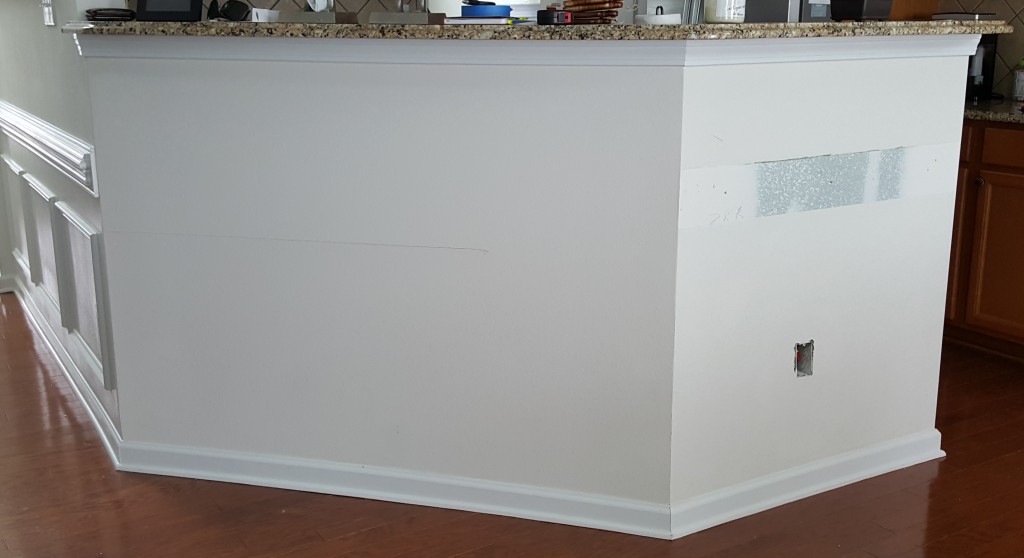 Before - this breakfast bar was made from regular framed drywall. But the three angles presented a challenge. How could you include the angle, without breaking the seamless pattern? That required Jelena mastering a carpentry technique known as 'mitering'  - where you cut the panels at at angle so they can fold around corners, without breaking the pattern of the stone texture itself. "I had never used table saw or any other saw before," Jelena confesses, "but I decided to do this project myself. It was easy to cut the panel, but it requires some skills to cut and assemble a perfect
miter joint for corners."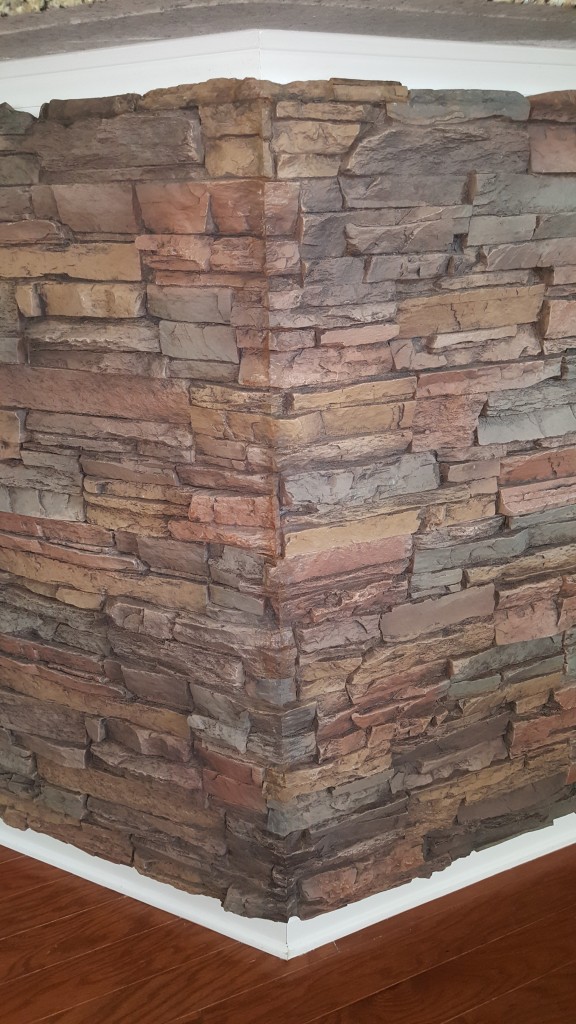 Detailing at the edges reveals how successful Jelena's mitering was. As you can see from the pictures, Jelena did an amazing job - especially for a panel novice. It proves that anybody can do it - although a good place to start would be our video on how to miter panels from our
Install page
. Jelena has some advice for ambitious customers: "I would definitely recommend using textured calk and touch up kit for the perfect finished project," she admits. But her end results look amazing.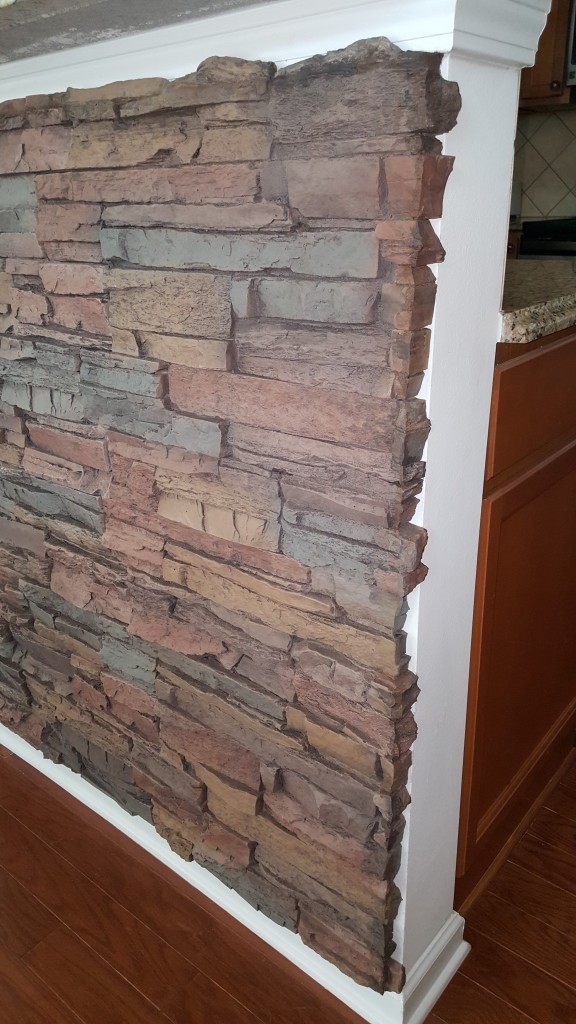 Painting at the edges allowed Jelena to add the authentic look of real stone. What really impressed us, though, wasn't the mitering alone. On the furthest edges - where the panels stop - Jelena actually painted the flat surface the same color as the wall itself'; so it appears the stones are embedded in the wall itself.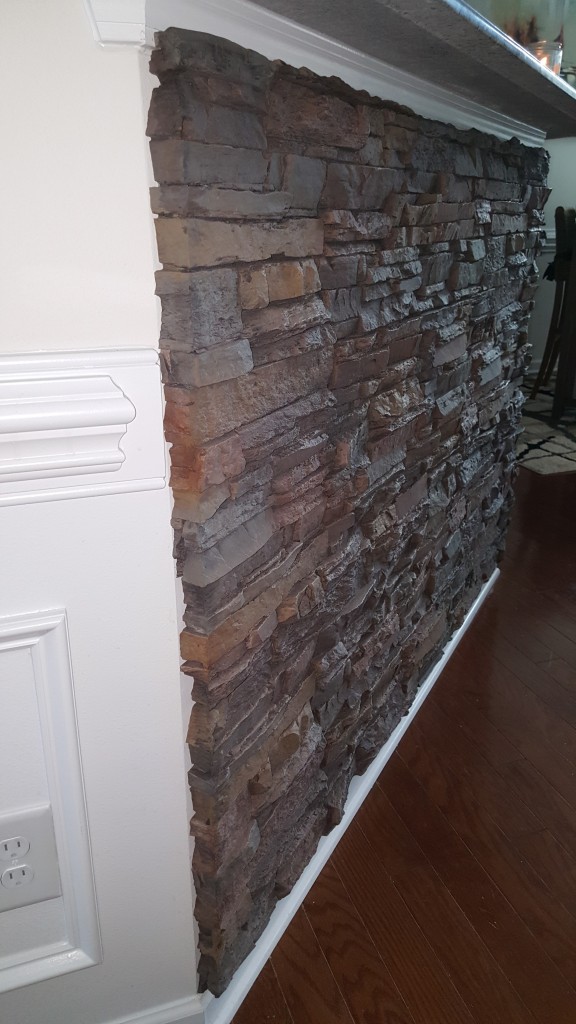 It looks like the stone is actually part of the wall itself. It's a subtle detail, but makes a huge difference; and makes the illusion that these walls are real stone even
more
convincing.