FauxPanels.com customer Nicole Watson from Anaheim, California sent us these before and after photos of her beautiful remodeling project -- a romantic bedroom transformed with new lamps, bedding, drapes and a focal wall created with Novi Stone Wall panels in Moka.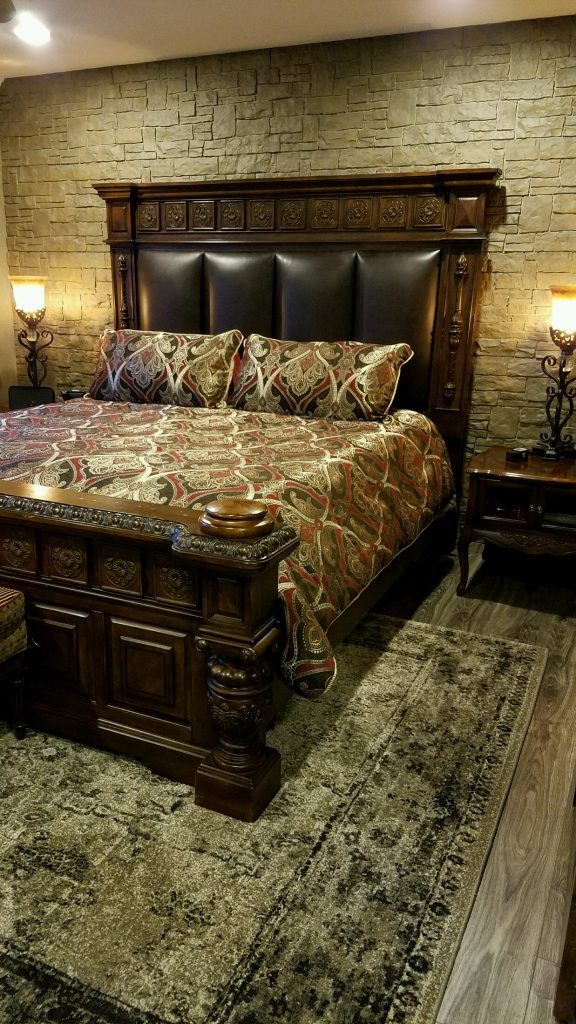 Nicole wanted to maintain the seductive character of her bedroom, but replace some of the more outdated elements. To that end, she chose the Stone Wall panels to cover one wall; creating the illusion of genuine, hand-laid stone.
The Novi line of products are actually slightly different to our polyurethane panels. They're actually a form of siding; and install onto the wall with an accessory starter strip; that can easily be purchased at the same time as the panels themselves.
They're also manufactured from polypropylene, as opposed to the high density polyurethane foam of most of our panels. This makes them tough and durable - perfect for interior or exterior applications - and yet still easy enough to cut to shape with a regular wood saw.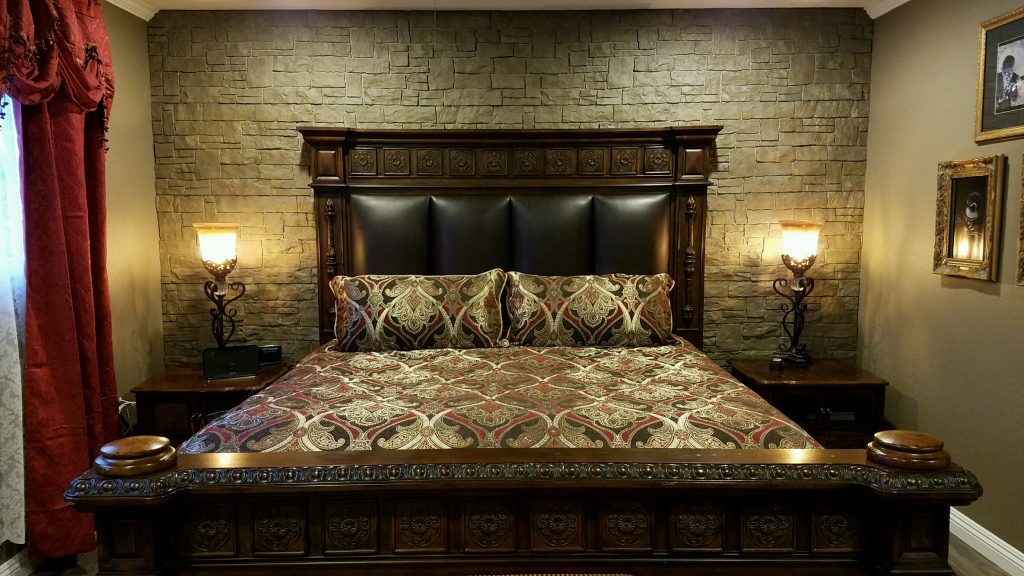 The installation was fairly simple. After fitting the initial starter strip, Nicole laid each row of panels on top of each other, cutting the final one to size to fit flush with the corner of the wall.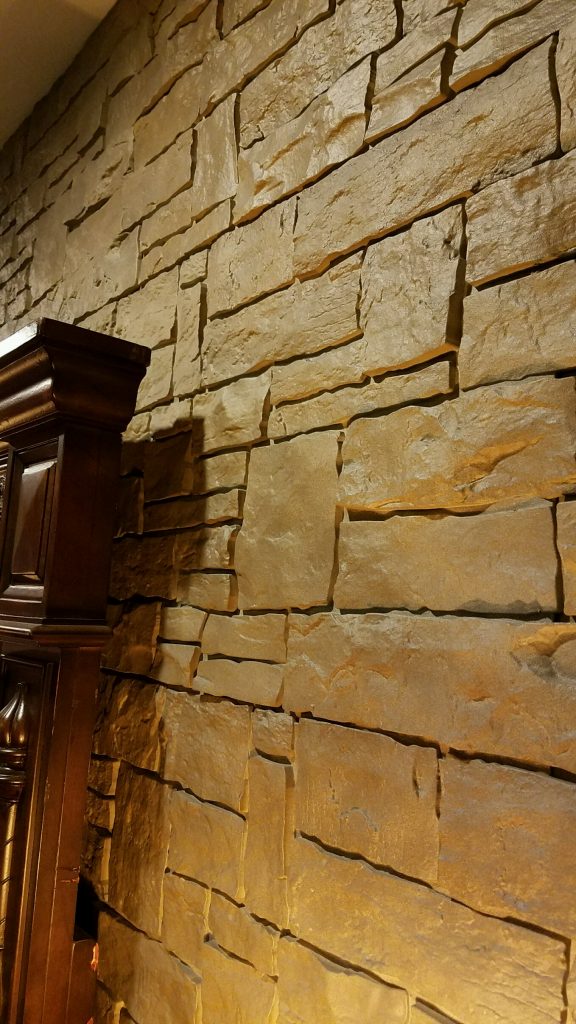 The only subtle customization was the way in which Nicole cut an offset to the second and subsequent rows of panels; so the pattern of the bricks wouldn't be repeated and the wall would look more organic and realistic.
It's a super straightforward process - but the end result looks fantastic. Paired with the hardwood floors and new paint, the bedroom looks terrific; and yet retains its sexy, boudoir-vibe.
What do you make of the project? We love it; and we're excited to see our Novi siding used in a slightly different way to how its normally installed.