Debby Adelman from Creative Spaces Interior Design recently sent pictures of a client's living room remodel they finished using Quick Ship Woodland Beams. It's amazing what a transformation they've made!
It's not just on shows like Extreme Makeover: Home Edition and Man Cave's that you'll find our faux wood beams on display. They're becoming increasingly popular with interior designers across the country; because of the stunning combination of vivid realism, ease-of-installation and budget-friendly price.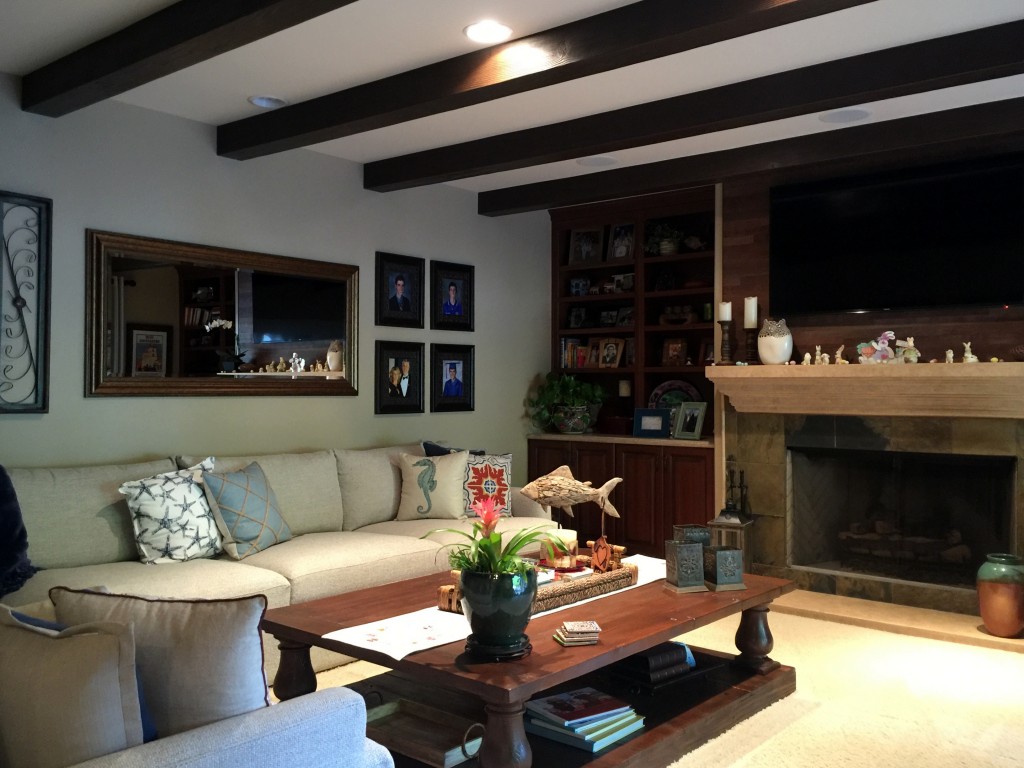 The addition of Woodland beams transforms this previously pedestrian living room.
Completed by Creative Spaces Interior Design out of Los Angeles, California, this straightforward project involved installing parallel beams across the ceiling of their client's living room - and the results were spectacular.
There are a number of reasons to spotlight this project.
Firstly, it serves as yet another example of 'less is more' when it comes to interior design. Just the simple addition of some ceiling beams transforms the living room from drab and boring to classic and intimate. The beams frame the entire room and make it instantly appear warmer, and cozier.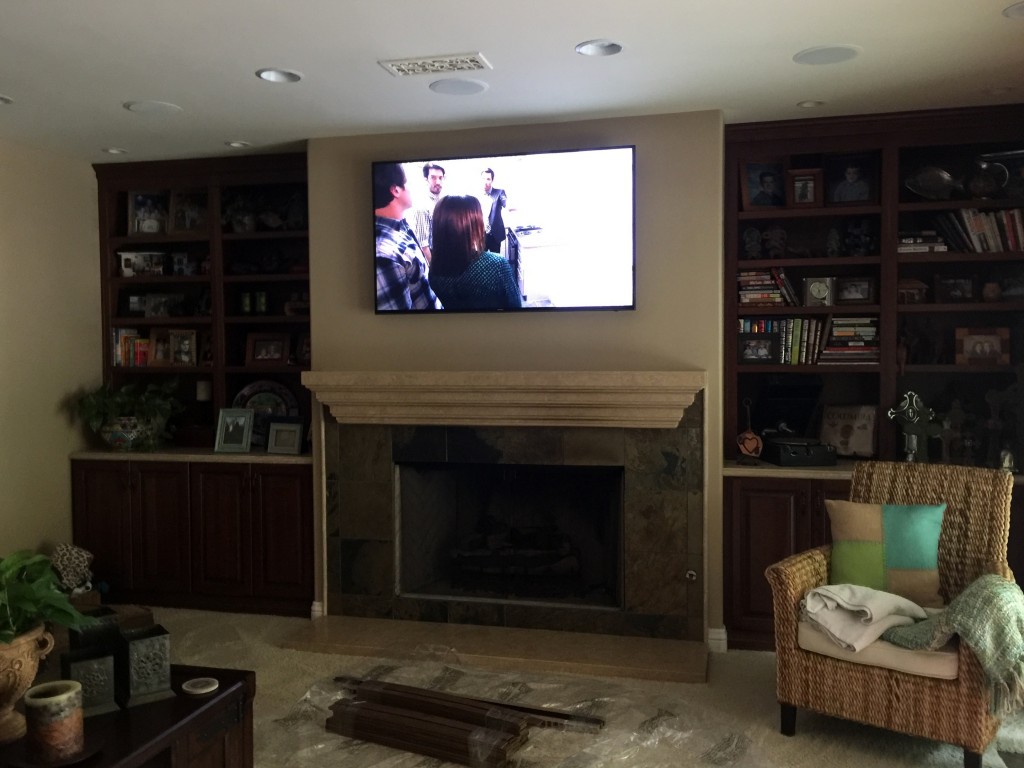 BEFORE: The ceiling was drab, and made the entire room look pedestrian.
Secondly, the entire project serves as a reminder of why 'going faux' is a great choice for interior design. Our beams weigh a fraction of what real timber would, and can be installed by a two-man team in a matter of hours. In this example, the beams were attached directly to mounting blocks screwed into the ceiling studs; for a secure and seamless fit and finish. Imagine how much time and effort using real wood would have taken!
In this instance, there's a third reason. Debby specifically chose beams with the Quick Ship option for this project. Quick Ship beams are processed in an expedited fashion; which means they ship much faster than our other products. When you order Quick Ship, your order will ship out within 2 to 10 days; meaning they arrive faster, and help you get the project completed faster.
AFTER: In just a couple of hours, the living room looks like a brand new space
In an industry in which time is money, this can be a massive advantage; and the great thing is that there's no compromise on the quality of the products, or the price. Just like so many other aspects of 'going faux', you get to combine a number of advantages in one great product.