A homeowner in North Dakota recently sent us a picture of a newly-finished project - remodeling his fireplace and interior chimney with a stacked stone finish.
North Dakota might be the fourth least sparsely populated state in the Union, but that's changing. Rich in natural resources, more and more people have been moving there in recent years in a similar fashion to the oil and gold rushes of the 19th and 20th century.
As a result, North Dakota is exploding with home building - but one of the challenges is turning a modern-style house into 'home'.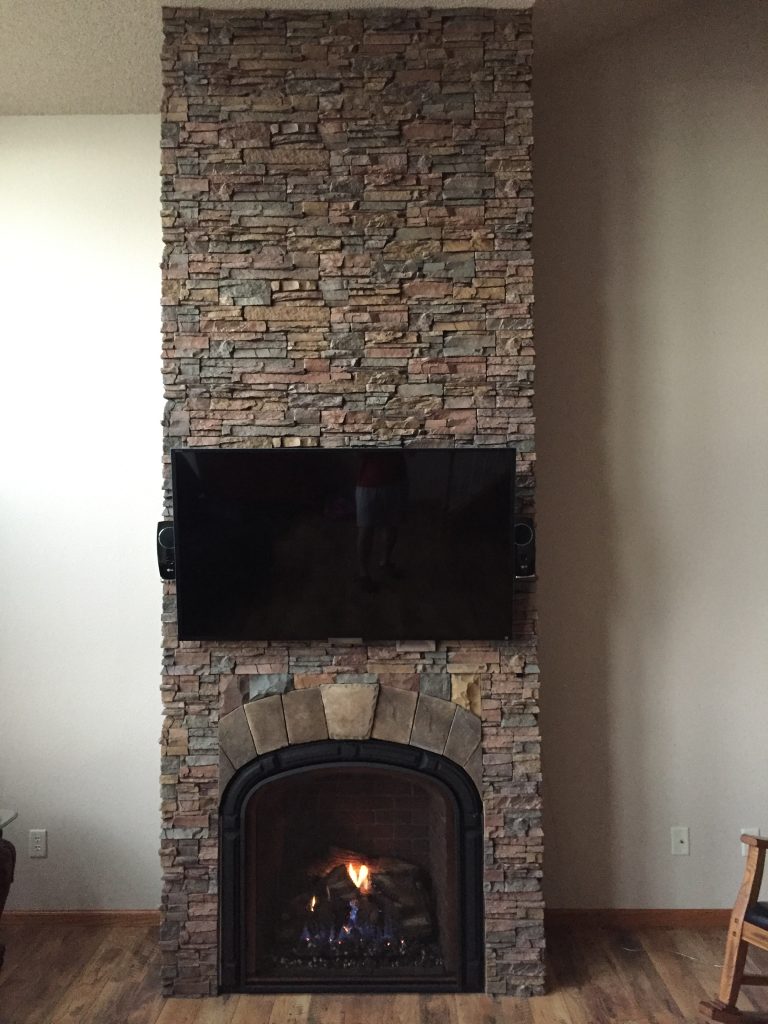 The fireplace's stacked stone finish coupled with the hardwood floors add old-style character to this modern home.
One enterprising homeowner from the city of Bismark recently sent in a photo of his remodeled fireplace, which demonstrates how he accomplished that very goal. Despite living in a fairly modern home, he managed to make it look timeless and historic by covering the chimney and surround in our Norwich Stacked Stone panels.
The chimney itself was built from the same drywall as the rest of the home - but our enterprising homeowner wanted to give it a more classic look, and help identify it as one of the focal points in his living room.
Molded from authentic stacked stone, the panels beautifully capture its texture in a lightweight flat panel that installs directly onto existing drywall. They slot together seamlessly, and are easy to trim to size with a regular wood saw.
In this example, each row of panels was slightly offset, to avoid an obvious duplication in the pattern, but apart from that were remarkably straightforward to install. And the best part? The homeowner could then drill right through them into the studs beneath, to install his TV and speakers. We also love the added detailing from the keystone pieces.
It's a simple, straightforward project - but it looks great. More than that, it really makes it appear like this modern North Dakota home has a real stone fireplace at the heart of it; adding old school charm and character to a previously unremarkable abode.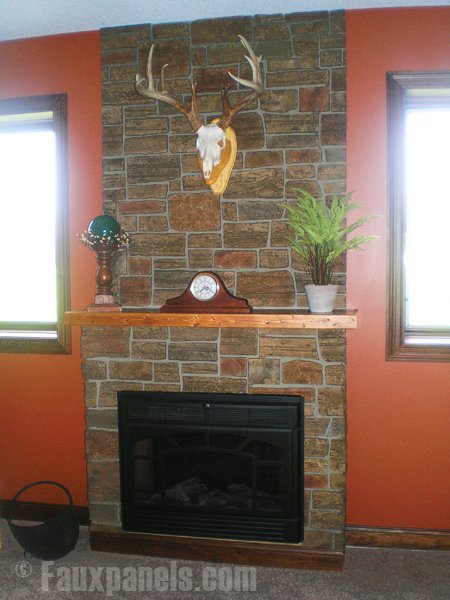 A similar fireplace project, made using our Ledgestone panels in Harvest tone.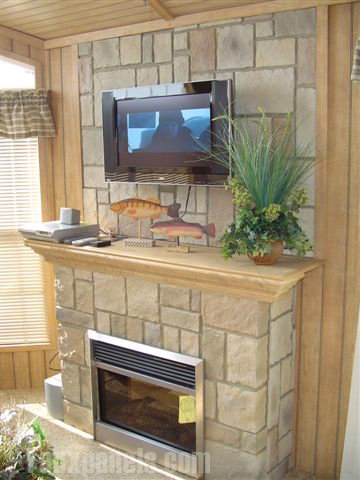 Our Castle Rock panels in Summer Tan contrast beautifully with the wood of this stylish home.