Popcorn ceilings became a popular way to finish drywall in homes starting in the 1930s. It was an easy way for many contractors to hide imperfections in the drywall and was more affordable for them than smoothing and finishing the ceiling. Those ugly popcorn ceilings are still found in homes today, and this dated look just doesn't add any value to your home.
The good news is that you have the power to easily cover your popcorn or textured ceiling with faux wood panels and planks, and breathe new life into your home. With the help of an extra set of hands, you can easily install ceiling planks over popcorn–in just a few hours!
Installing Ceiling Planks Over Popcorn
A popcorn ceiling is meant to hide poor finishes in your drywall. Scraping it off is a time-consuming, messy process. If you hire a contractor to remove it, it can be expensive.
Covering your popcorn ceiling with panels is an easy, cost-effective, and beautiful way to add dimension and value to your home.
Below, we will describe how easy and affordable it is to cover your unsightly popcorn or textured ceiling with faux wood planks.
Where Can Ceiling Panels Be Installed?
Barron Designs offers several unique and natural-looking faux wood panels and planks. These planks can be installed in any room inside your home to cover unsightly popcorn ceilings.
Energize your home office with wood-planked ceilings
Modernize your living room ceiling and make it your favorite place to unwind
Refresh your master bedroom with a charming wood-planked ceiling
Update your kitchen ceiling for an endearing dining area
Plank your hallway ceiling for a grand, welcoming passageway
Before You Get Started: To Remove or Not To Remove?
It's up to you whether or not you remove the popcorn on your ceiling before installing your planks. It's recommended to remove the popcorn to ensure a tighter seal between the drywall and the panel, but it's not required. Another benefit to removing the popcorn first is that you'll have the opportunity to assess any damage that may exist on your ceiling.
If you choose to not remove the popcorn before installation, you will need to fasten the planks to the ceiling with adhesive and screws into the joists. To locate your joists, use a stud finder, and mark the joists with a pencil or chalk line.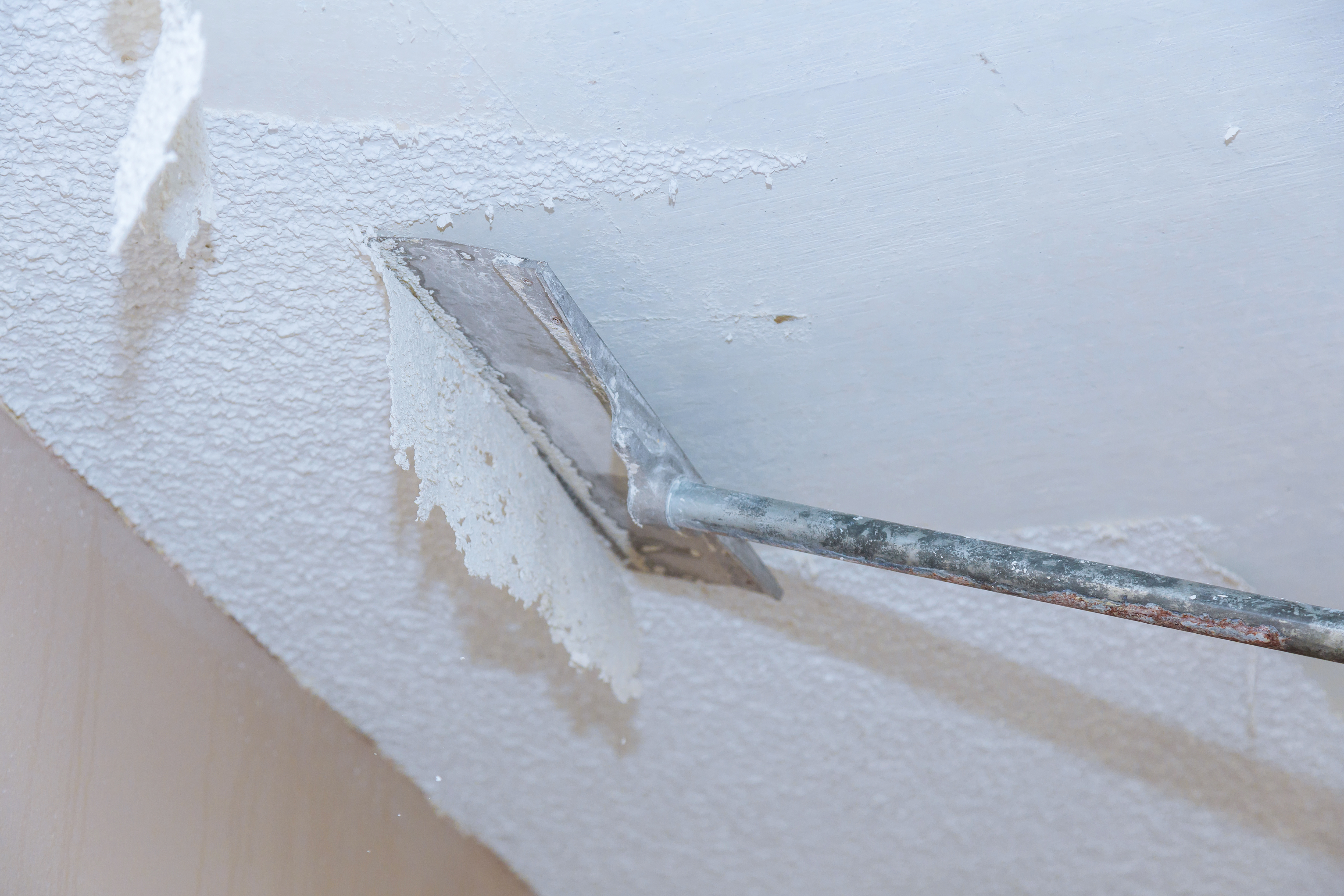 Installation is Easy Using Basic Tools and Materials
You probably already have some of these tools on hand. How easy is that?
Chalk/Pencil
Wood panels or planks
Caulk gun
Screws
Clean cloth
Tack cloth to remove dust from panels
Stud finder
Ladder
Safety glasses
Loctite 3X Construction Adhesive
Jigsaw to trim and cut planks
Save Money By Installing Wood Planks Yourself
Because faux wood planks and panels are lightweight, they are ideal for overhead installation. With the help of one or two other people, you can easily install these in a few hours. There is no need to hire a contractor to make this renovation. When you're done, you'll love the cozy charm that wood panels bring to your home!
Ceiling Planks & Panels to Complete Your Project
Faux wood planks and panels are made from durable polyurethane, making them lightweight and very easy to work with. In fact, they are almost a third of the weight of real wood. Additionally, putting faux wood planks over a popcorn ceiling is much more affordable than using real, natural wood, and you don't have to hire a contractor to install it.
Keep reading below for our panel recommendations that will take your popcorn ceiling from outdated to outstanding.
Reclaimed Shiplap panels are molded from real, genuine barnwood, giving it the same look and feel, without the weight and expense. They're so lightweight, that you'll find that it's a breeze to install them over your popcorn ceiling. Our reclaimed shiplap panels come in seven colors to suit your new or existing wall tone, furniture, and finishes!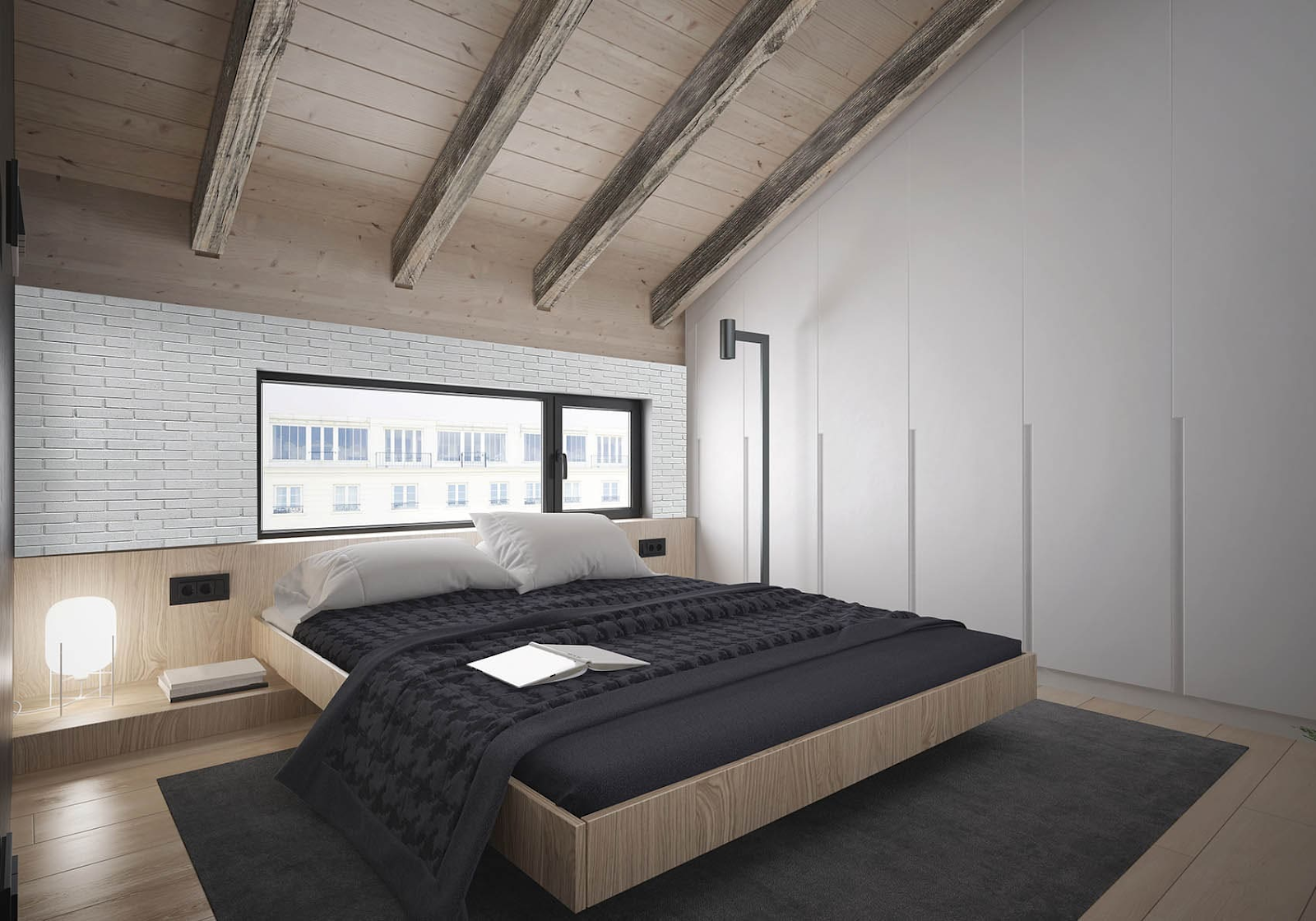 Beveled Shiplap, due to its directional overhang, is the best product to use if you have a vaulted popcorn ceiling you want to cover. You'll be amazed at how these feel just like real, rustic barnwood!
Chevron Panels are perfect for creating an elegant farmhouse look in your home. This panel brings interest, texture, and a splash of fun to your ceiling. There are eight colors to choose from, so you're sure to find one that fits your desired look.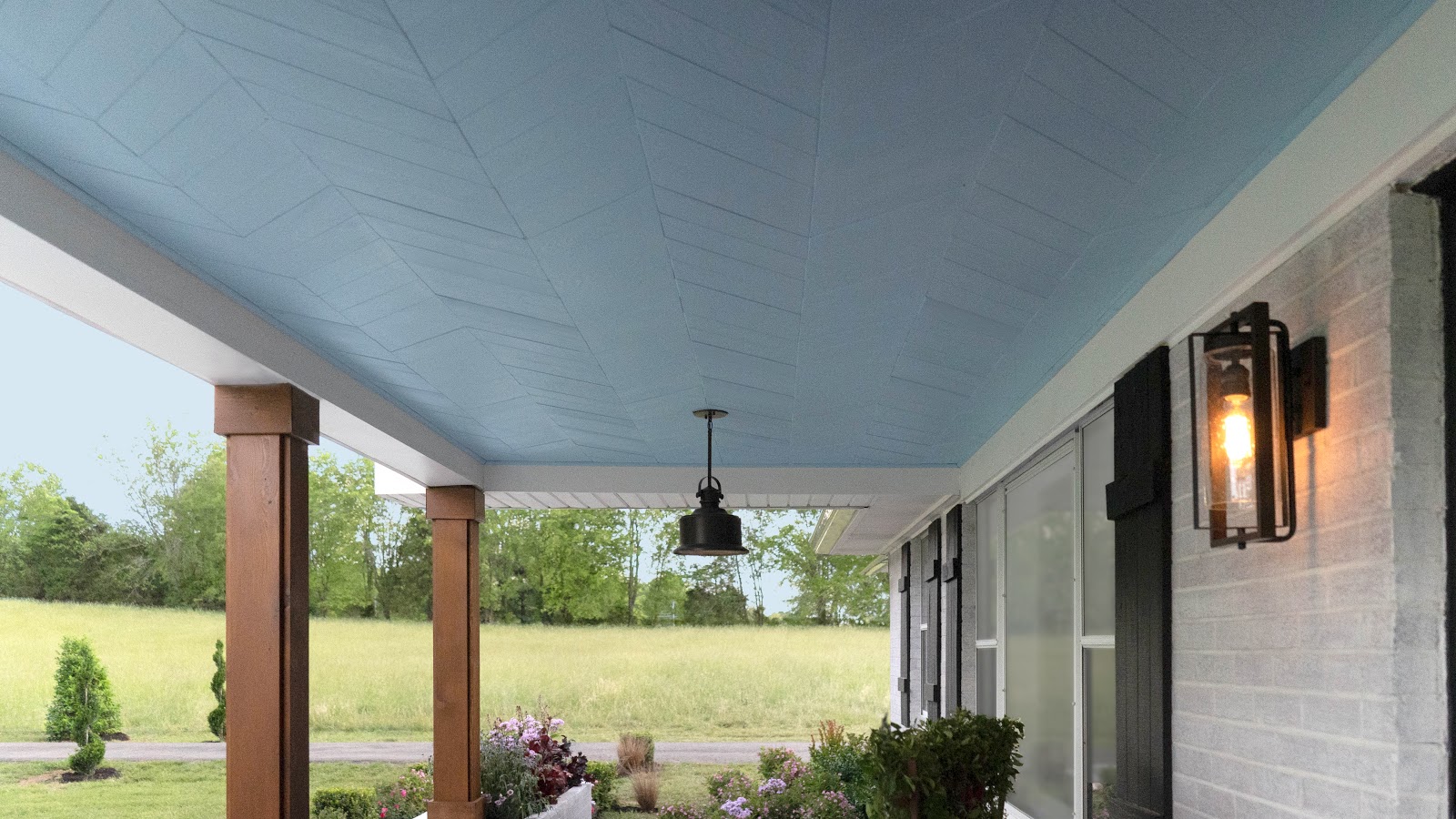 Wood beams are the dramatic accent you need to complete your popcorn ceiling transformation. If you're looking for a total "wow" factor, this is it!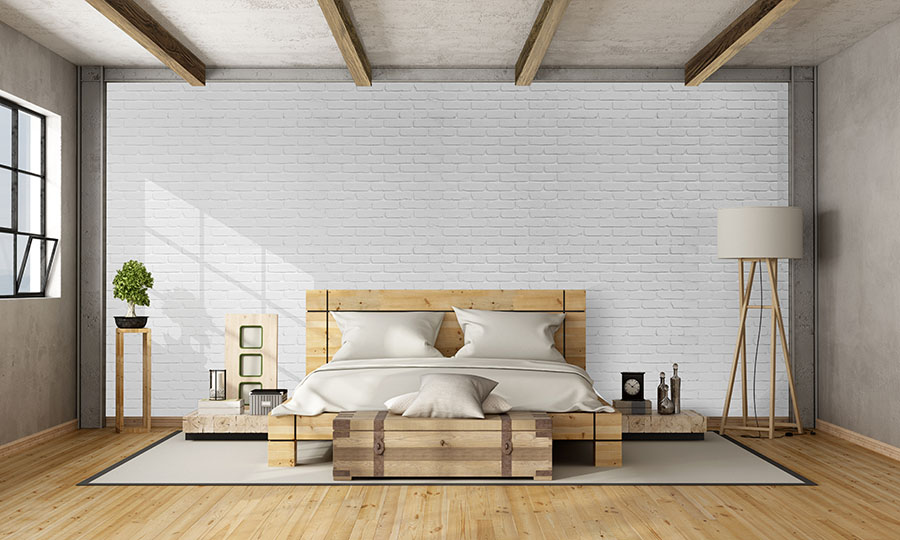 Beams can even make your job easier, by hiding the seams from your wood planks. To further simplify your installation, install beams where your ceiling meets the wall. In this case, you can leave a gap on the ceiling that the beam will cover. Better yet, you can save more cash by installing a 2-sided beam where the ceiling meets the wall.
Transform Your Old Popcorn Ceiling Effortlessly and Affordably
Transforming your dated popcorn ceiling can be a simple and inexpensive way to refresh any room—without messy demolition. By putting planks over popcorn, you're inviting warmth, beauty, and charm into your space.
Barron Designs' panels, planks, and beams are high-quality products that can bring your vision to life! Low-to-no maintenance, affordable, and easily installed, they are a top-notch choice for your popcorn ceiling project.
Ready to put panels and planks over popcorn ceilings? Shop our panels and beams now!