We've posted a lot of stories about people remodeling their homes with our faux stone panel, so it's about time we covered using them right from the beginning.
New Home Gets Traditional Style with Nailon Stone Siding
Our Nailon Siding is always a great choice for finishing brand new homes; as these photos demonstrate. It installs just like regular vinyl siding, and instantly gives the timeless look of brick or stone. Even better, our panels are UV resistant and weatherproof - so will continue to look beautiful for years and years to come. Make sure to follow all necessary installation instructions for the best results.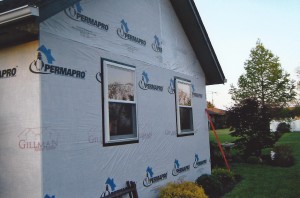 In this new home, the walls were covered with house wrap prior to finishing with our Nailon Siding.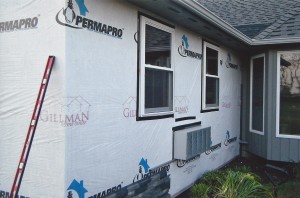 On the bottom left of the picture, you can see the first of our Nailon Siding panels installed. They install just like regular vinyl siding.
Our Nailon Siding perfectly recreates the look and texture of stone or brick, and is molded from tough and durable polypropylene.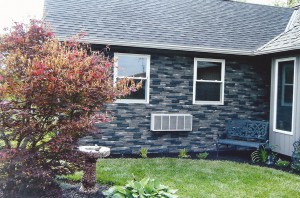 Because our panels are molded from polypropylene, they can be cut to size with a regular wood saw - ideal for fitting around windows, air conditioners and vents.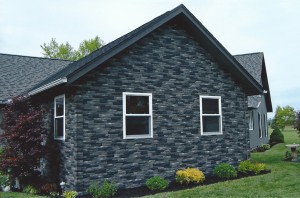 The finished product looks amazing - and most people can't tell it's not real stone until they touch it.