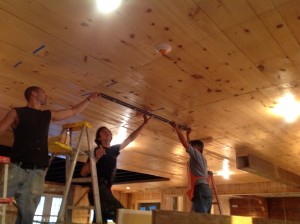 If you saw our appearance on "Daryl's Restoration Over-Hall" on the DIY Network, you have some idea how difficult some historic home renovations can be. Not only can they be physically difficult, but the regulations can be daunting.
Musician Daryl Hall, a long-time home renovation buff in his private life, hasn't been shy about voicing his frustration with the local historic society that is overseeing the work for his 1787 Connecticut farmhouse. The long-time rocker accepted many of their demands easily since he wants to be as authentic as reasonably possible, and he even has a collection of old construction material salvaged from other homes he's renovated in the past.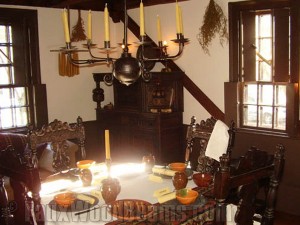 However, other rules, such as forbidding a privacy fence of any style at the front of the property, were frustrating and seemed unnecessary. Thankfully, not every historic home falls under such strict rules.
A home can be historic, dating back to the 17th, 18th or 19th centuries in America, without necessarily having an official historic designation. The good and bad of one without it is that the current homeowners can do whatever they want to it – which can be a disaster if that person rips out every authentic historical feature.
Since the rules for the renovation of a historic property vary widely, faux beams can be a tremendous asset in recreating a classic look.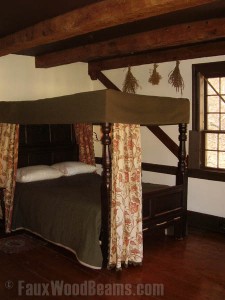 That's how our products ended up on "Daryl's Restoration Over-Hall." While the oversight group for the Connecticut home Hall is renovating demands strict adherence to traditional materials, the performance space he's also renovating in Dutchess County, NY, is more flexible.
Hall created "Live from Daryl's House" in 2007, inspired by the idea of jamming with his friends and putting the show on the internet. It has since grown to also be carried by four TV networks, including VH-1, so Hall is renovating a permanent performance space for it, keeping the classic architecture look he loves.
For that project, Hall chose our custom beams to get the authentic look of real wood all of our products have as well as the convenience of special sizing and low maintenance. Hall was amazed at how great the beams looked and how easy they were to install.
So how can you find out if these beams and/or our other products will be an approved choice for your old home? First you have to find out if you have to comply with any historic home regulations.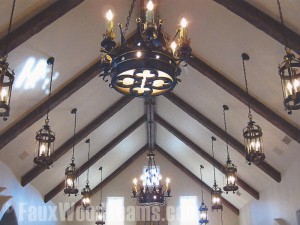 If your home – or a home you want to purchase – is already on the federal National Register of Historic Places, you probably already know. It takes a lot of work to apply and be approved for the national registry so if a prior homeowner was granted that status, it's usually disclosed before sale.
If your house receives any federal money due to its historic status, you also have to clear changes through Advisory Council on Historic Preservation (achp.gov).
However, it's much more common for an older home to fall under state or local historic preservation rules so you have to find the State Historic Preservation Office (SHPO) in your area. You can check to see what's in your area at nps.gov.
Some historic societies are more lenient than others. Some also realize that truly authentic materials can be cost prohibitive so they will allow reproductions rather than risk a home falling into disrepair because the perfect materials aren't feasible. So faux wood might be accepted by one preservation group and rejected by another.
If you have an older home that isn't controlled by a historic preservation society – or you want to create a historic look in a newer home – then you're free to use whatever materials you want, and our beams are a terrific way to do it.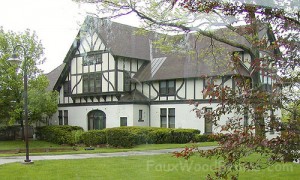 Whether used indoors or out, the beams won't rot, warp, twist or attract termites. Did you know that the wooden planking on a Tudor home typically only lasts a maximum of five years? Our faux planks last 20+ years, which means you save the time, expense and headaches of maintenance and replacement.
With our wide variety of textures, sizes and colors, whether you're renovating a New England colonial, a mid-Atlantic Georgian home, a southwestern adobe-style house or a Victorian, there's a faux beam, corbel, rafter tail or viga to create the perfect historic look.