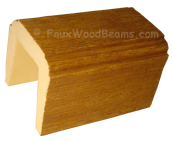 You can learn a lot about the beam styles and colors you're considering by looking closely at the photos on our website. Open two or three different product pages side by side and compare. Drag several of the closeups from your browser window to your desktop, then open them all in an image viewer so you can examine the differences. Make each one a desktop background and live with it for a while on your screen.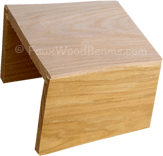 But if a picture is worth 1000 words, an actual sample is worth 10 times that. A photo can tell you just so much about the way a certain texture will look in person. And the glowing image on your computer screen can't show you how a beam will look in the actual lighting conditions of your family room or bedroom.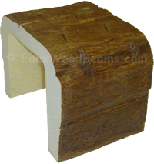 The great thing about samples is that they're free. Well, you have to pay a few bucks for them up front, but then you get your money back when you place an order for the beams you've picked (or corbels, or whatever). Order as many samples as you like, and then use the coupon you get with the samples to take their entire cost off your next order. You can order them from individual product pages or from the central Product Samples page.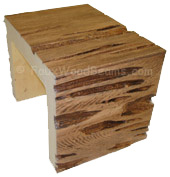 Bonus tip: If you're a builder or architect, you can order a whole kit of samples at no cost. See our website for ordering information.