This Thanksgiving, the Faux Wood Beams™ family has so much to be thankful for.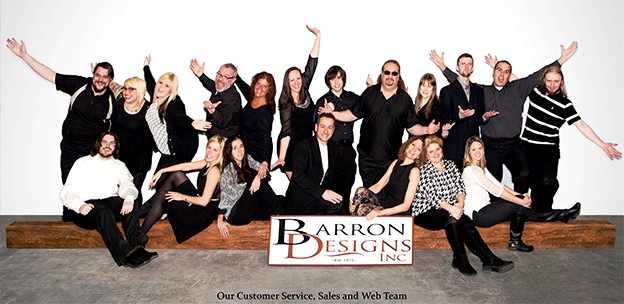 We're thankful for our amazing customer service, sales and web team this Thanksgiving!
Thanksgiving is a holiday we love celebrating here at the FauxWoodBeams™ office. It's a time for expressing gratitude for everything we're thankful for, and savoring quality time with friends and family. For us, the FauxWoodBeams™ team is like family. Many of us here have been working together for years, and we look out for each other just as a real family does. We believe this camaraderie comes from the fact that we've been in business for over 40 years now. This Thanksgiving, that's definitely something we're thankful for. Our journey from the 1970s to today has been a great one; and while the superior service and product quality we offer continues to be outstanding, the way we do business has come a long way. We have evolved from being a classic building supplies business, to becoming an innovative online retailer. We offer the best products of their kind, at the best value. And they're all backed by unparalleled customer service, which we're very proud of. Our customer service is a part of our business that's not always easy to see online. There are many other websites that sell, or even claim to sell, products that are similar to ours. Many of those websites are run remotely, though. Sometimes, they may even be run by one person from a home office, who acts as the intermediary between the customer and the wholesaler. This can often mean that it's difficult - if not impossible – to solve problems with the order, such as organizing returns or refunds. As for us, while we are just as innovative when it comes to our design products, we also offer some of the best prices around. In addition, we are also proud to maintain the care and professionalism that has helped us stay in business for four decades now – working with our customers to ensure they get the products they want, when they want – and to help them afterwards if any questions come up. That's a promise many online retailers can't always make. But here at FauxWoodBeams.com™, we strive to go that extra mile for our customers, who we're very thankful for this Thanksgiving. It's our customers' loyalty that has kept us in business over the years. We feel incredibly grateful when we post pictures of the beautiful designs our customers have created with our products. And we're always thrilled to receive more.
Happy Thanksgiving, from everybody at FauxWoodBeams.com!