Faux beams are completely synthetic - they make look real, but are made without using any natural wood. Those wishing to go green in their interior design might ask, \"is faux safe for the environment?" They made be surprised by the answer.
There's a natural tendency to believe that 'natural' is always better for the environment - for example, with people choosing paper bags over plastic at the grocery store. For the most part, this can often be true - products made from natural materials are often better for the environment than those that are man-made. But it's not always the case; and our beams are a prime example of that. The faux beams we carry are made from a
high-density polyurethane
, which is a type of plastic that can be derived from a variety of sources, including tree oil (the first polyurethane was derived from pine oil) or the byproducts of manufacturing gasoline. What's important to know about polyurethane is that because it's a foam, it takes just a tiny amount of resources to make a
lot
of product. Pound for pound, even polyurethane derived from oil takes a fraction of the resources to manufacture and transport than naturally-grown wood might.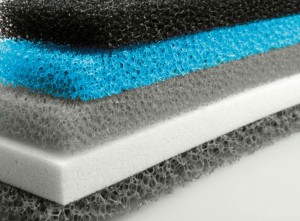 Polyurethane foam is ubiquitous in your home used for matting, cushions, insulation and more. In addition, the manufacture of polyurethane is one of the few industries with virtually no industrial waste - which can't be said about the timber industry. By measuring carbon footprint alone, to fill a home with faux beams would cause a fraction of the dent on the environment than cutting down trees, processing wood and transporting real beams would. Polymer beams also don't require the chemical treatments real wood generally needs for preservation and coloring. We've already written a post explaining how
faux wood beams are VOC free
 - as compared to real wood products that can emit compounds like acetone, benzene, ethylene glycol or formaldehyde into the air for years afterward.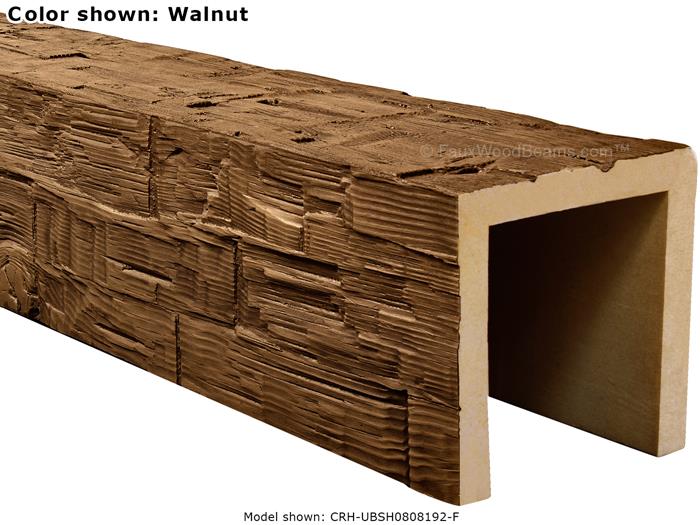 Although they're rigid and dense, our faux beams are made from the same polyurethane material as your couch cushions! Sustainability is also a factor. When it comes to things like plastic grocery bags, obviously you
want
them to be biodegradable. With fittings in your home, though, you want them to last as long as possible. This is one aspect in which faux is truly 'better than the real thing' because they'll continue to look beautiful for years after installation, whereas real wood can warp, crack and discolor depending on the environment. The most obvious benefit to choosing faux over real wood is that it helps prevent deforestation. Trees are one of our planet's most precious resources -- a resource that's disappearing at a faster rate every year. See our interview with the Weather Channel's
Forecast Earth
at the 2008 International Builders Show:
All in all - and despite sounding counter-intuitive - going faux is actually better for the environment than using natural wood. What's more, even as we move away from using crude oil to manufacture polyurethane, the materials to make our products can be sourced from a variety of alternative, sustainable sources long into the future.