Even though it's been some time since FauxWoodBeams.com™ was on the final episode of ABC's
Extreme Makeover: Home Edition
, we still look back at our experience fondly.  It was when the town of Joplin, Missouri was ravaged by tornadoes in 2011, and families were faced with having to clean up and rebuild their homes. We were remembering how each of the seven families wanted their homes rebuilt in a different style.  In today's blog post, we'd like to take a look at the one that modeled theirs to look like a "modern cottage," and who chose our
Aspen Wood Beams
to fit that style.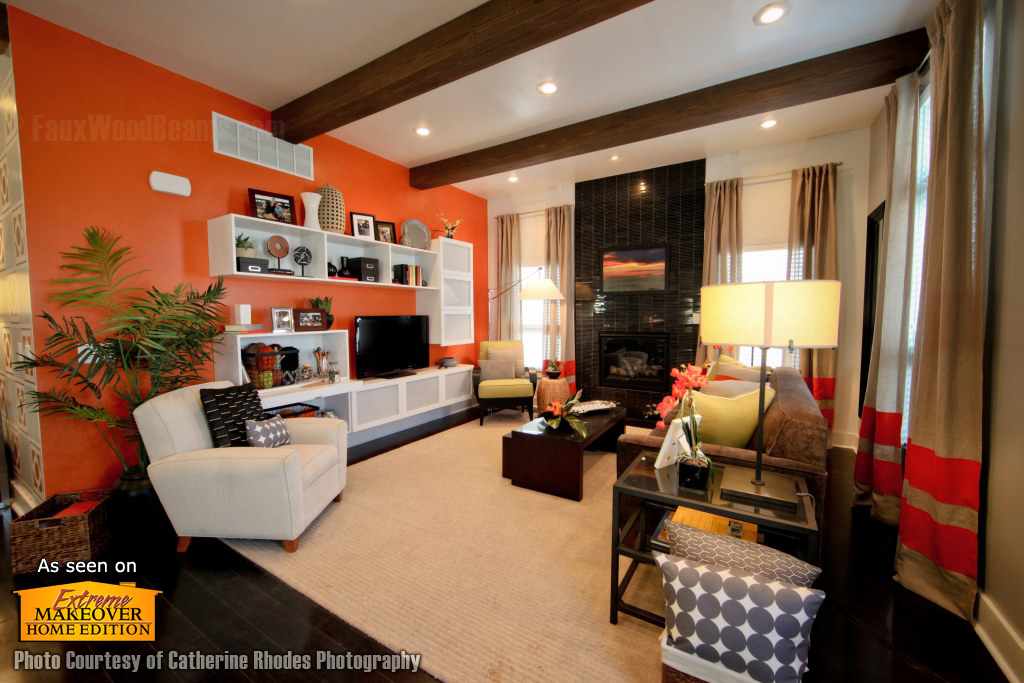 This modern cottage living room is made all the more beautiful with Aspen beams. Before we discuss this home, though, let's first examine what is meant by the term "modern," as far as home design goes.  Firstly, the main characteristic of the modern style is that everything is kept simple and uncluttered.  A room or home with such a design should always have plenty of space.  Everything in a room should be easily accessed.  This feature of open space, in fact, is probably the most defining characteristic of modern home design.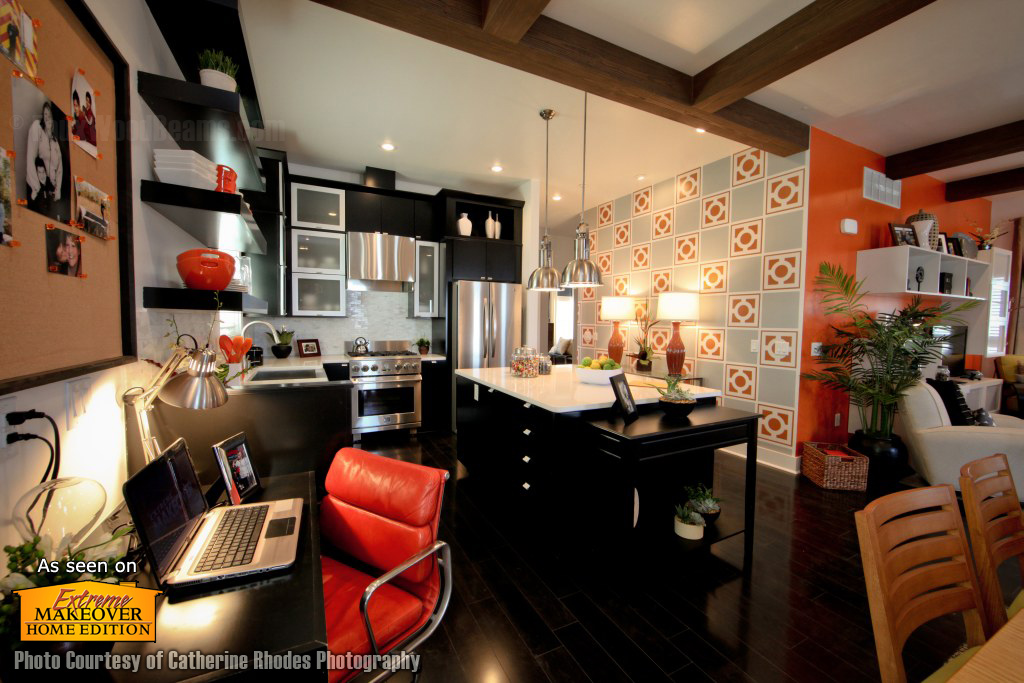 Notice how the ceiling beams bring balance and unity to the brightly colored kitchen and surrounding rooms Yet a wide open space is only one element.  Adding a touch of character and personality in the form of simple artwork, furniture, lighting, and decorative elements to that open space is what completes the look.  Modern décor is also nearly always defined by having clean lines accenting the design.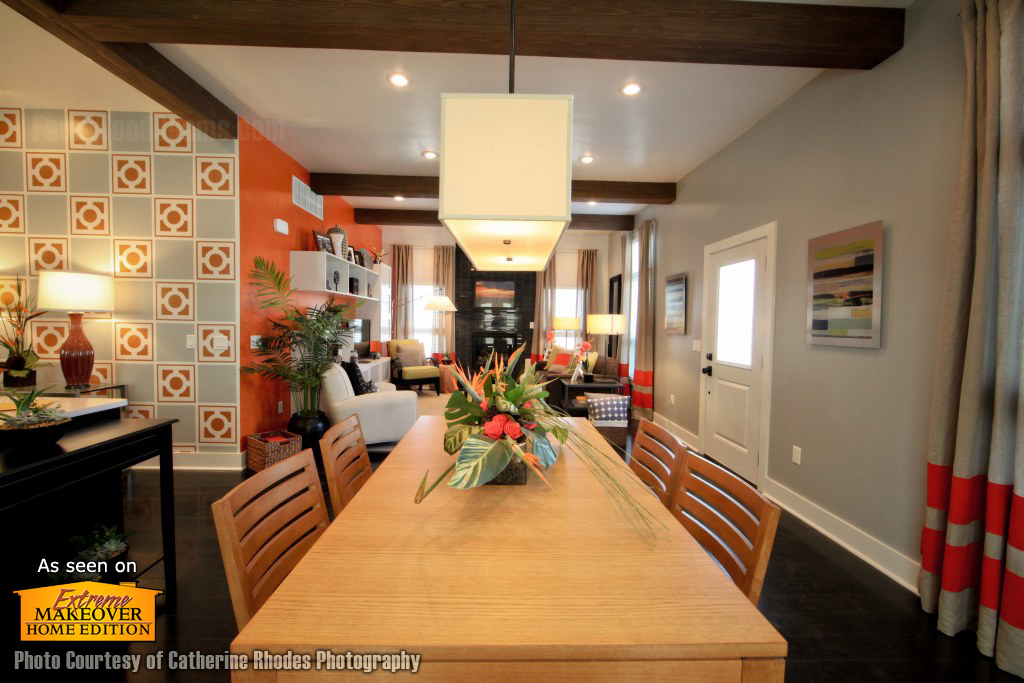 As mentioned above, this new home build in Joplin used Aspen Wood Beams to accentuate the ceilings in the rooms of the house.  This home is a perfect example of how faux wood has the stylistic versatility to create more than just a rustic décor.
This bright kitchen is given warmth with the earthy tone of the beams. As you can see here, they contribute to the design of a modern one, too.   In this charming and brightly-colored home, Aspen beams are the warm and balancing element in the open spaces of each room.  With clean lines they enhance the style without taking up functional space, and serve beautifully to make this home a true "modern cottage."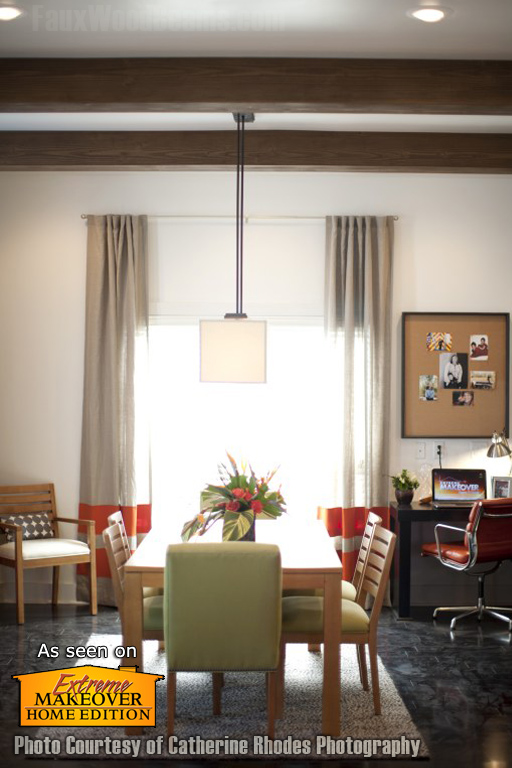 What do you think?  Do you have plans to create a more modern theme in your home?