We love all the designs we share on this blog, but sometimes you encounter an idea that makes you do a double-take. That's certainly the case with this amazing project by customer Erin Reeb. Check out these photos of her stunning new basement bar - complete with a secret room!
Erin's bar is an incredible creation.
The project would have been spectacular enough even without the secret we're about to reveal. Created using Norwich Colorado Stacked Stone panel, corners and ledgers in the Sierra Brown color, Erin built this incredible wetbar in her home's basement, complete with vintage and period trinkets that make it look as stylish as a full-service restaurant. The panels look just like authentic stone, and really fill the room with character.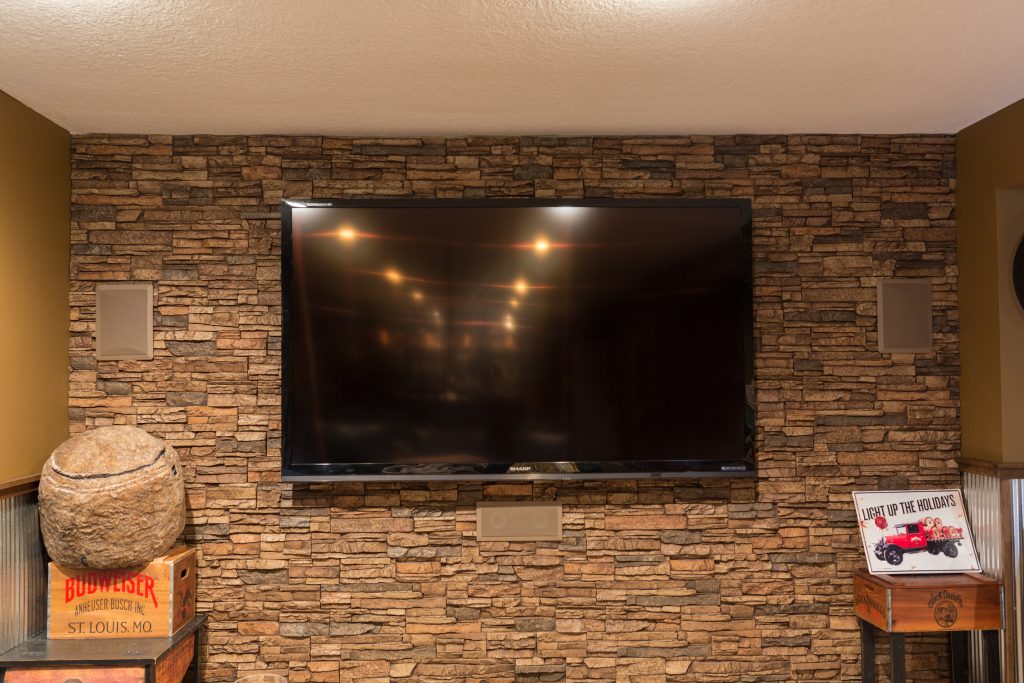 But the clever bit? That's a hidden doorway on the back wall, which leads to a secret, hidden bathroom!
We've featured secret doors projects before, and our panels help make building them much easier. Making a secret door using real stacked stone would be practically impossible outside of an Indiana Jones or Scooby Doo movie; but the panels provide the stone look in a form that's lightweight enough to swing open, and durable enough to be cut to shape with a regular wood saw.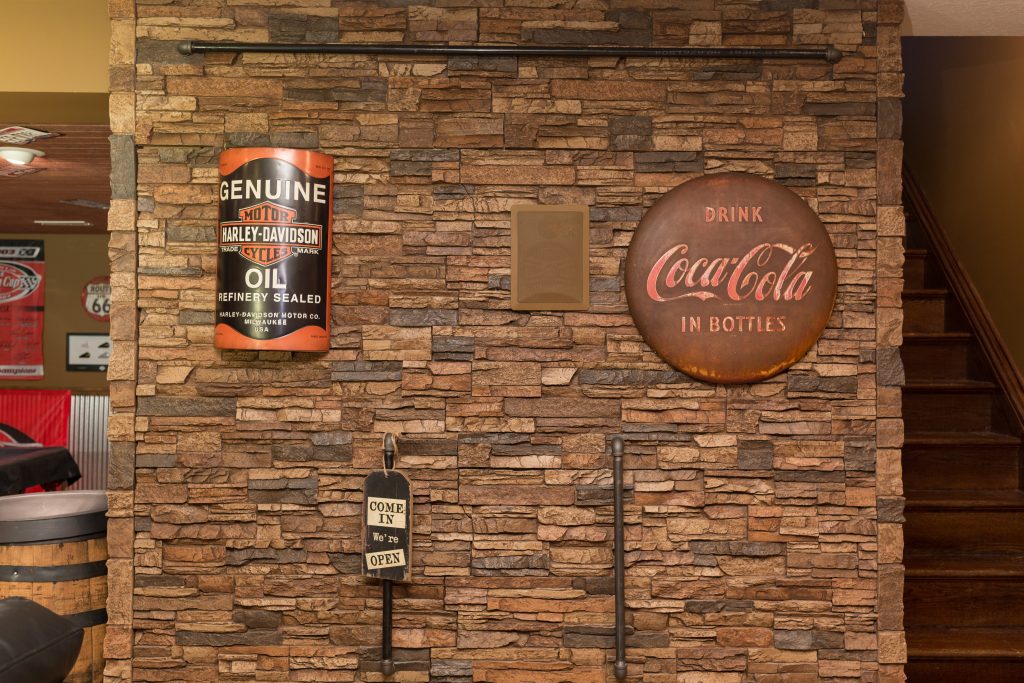 Just a regular wall, right? You'd be wrong.
And that's exactly what happened in Erin's project. The original bar and bathroom were framed out using traditional construction methods, and then the door was 'skinned' with the panels.
Erin made the door extra invisible by cutting out the entrance along the texture lines of the panels, making the door seam almost impossible to see. When the door swings open, the jagged tooth-like pattern reveals the deception; but until then you wouldn't know the rear wall isn't just a single, seamless surface.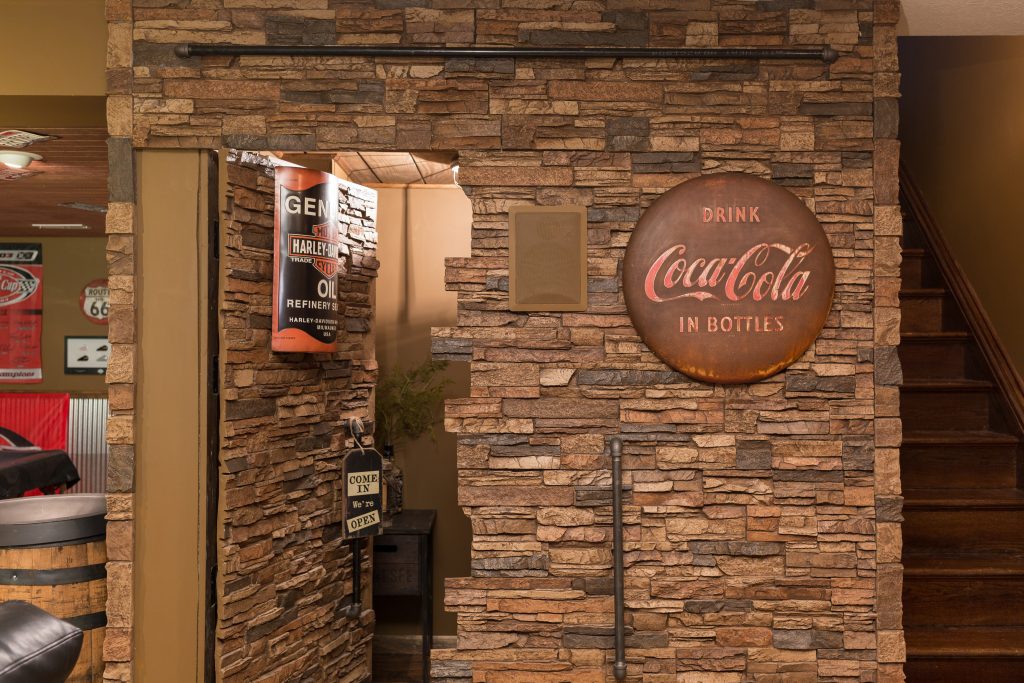 This hidden door opens to a half-bathroom - a stunning use of the panels.
Erin went a step further by adding a recessed speaker to that wall, and lengths of cast iron piping like you'd find in a real historic bar. The whole project is beautifully designed and flawlessly done - one of the most unique customer designs we've ever shared here.
What do you make of it? Let us know in the comments section below.