Respected contractor Ed Ullrich, from Ullrich Carpentry in Coralville, IA sent us pictures of this awesome project he completed for a customer - transforming a garage apartment into a hunter themed man cave.
\"We converted a mother-in-law apartment above the customer's garage into a new 'man cave'." Ed writes. "The
Timber Beams
were a great accent, and I thought you might like to see them installed."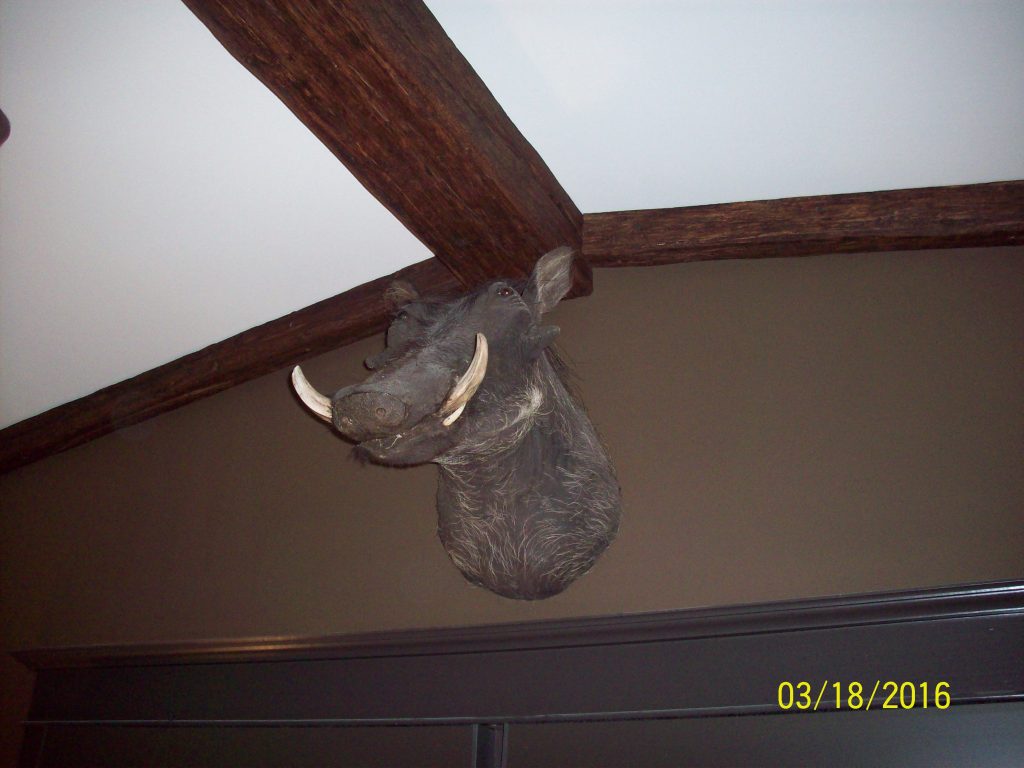 Ed built a man cave with an authentic 'hunting lodge' look We LOVE this project. Through the use of beams, Ed managed to turn a fairly bland and boring apartment space into something really special - resembling an old hunting lodge, perhaps. An old stuffed head certainly gives it that feel. "We used the big beam at the ridge of the vaulted ceilings and the smaller ones into them with half beams at walls when we could," Ed continues. "We also installed them at the top of the stairwell and in the bathroom too - even in the walk-in shower!"
The beams were featured throughout the apartment turned man cave, and look vividly realistic. And Ed made full use of benefits of our beams. Because they are made from high density polyurethane foam, rather than real wood, he was able to cut and modify them with regular wood-working tools; and add some elements that you wouldn't have been able to do with the real thing.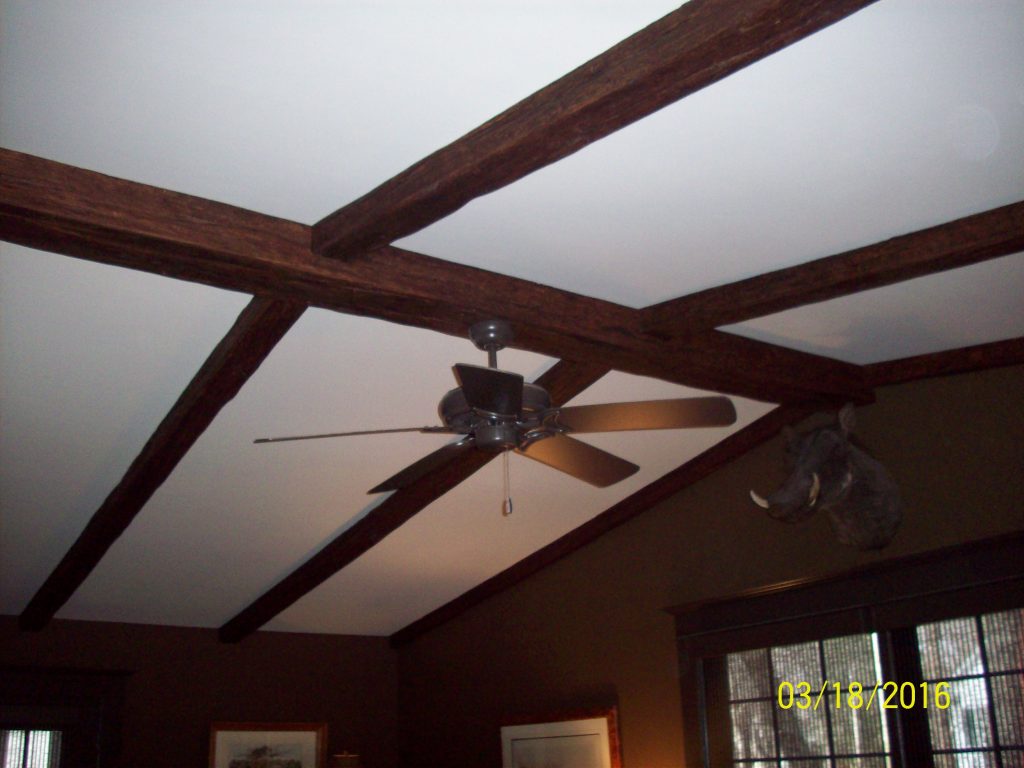 Ed used the versatility of the beams to install a fan and recessed lights directly onto them. "We mounted a ceiling fan through the ridge beam," he explains "and added a couple 3" mini can lights in the smaller beams." Not only was Ed able to add these elements seamlessly, but the beams' hollow center meant he could run the wires for them seamlessly to the edge of the wall; making the cables completely invisibly. It's a great project, and beautifully executed. We're excited to share the pictures here, and love the result!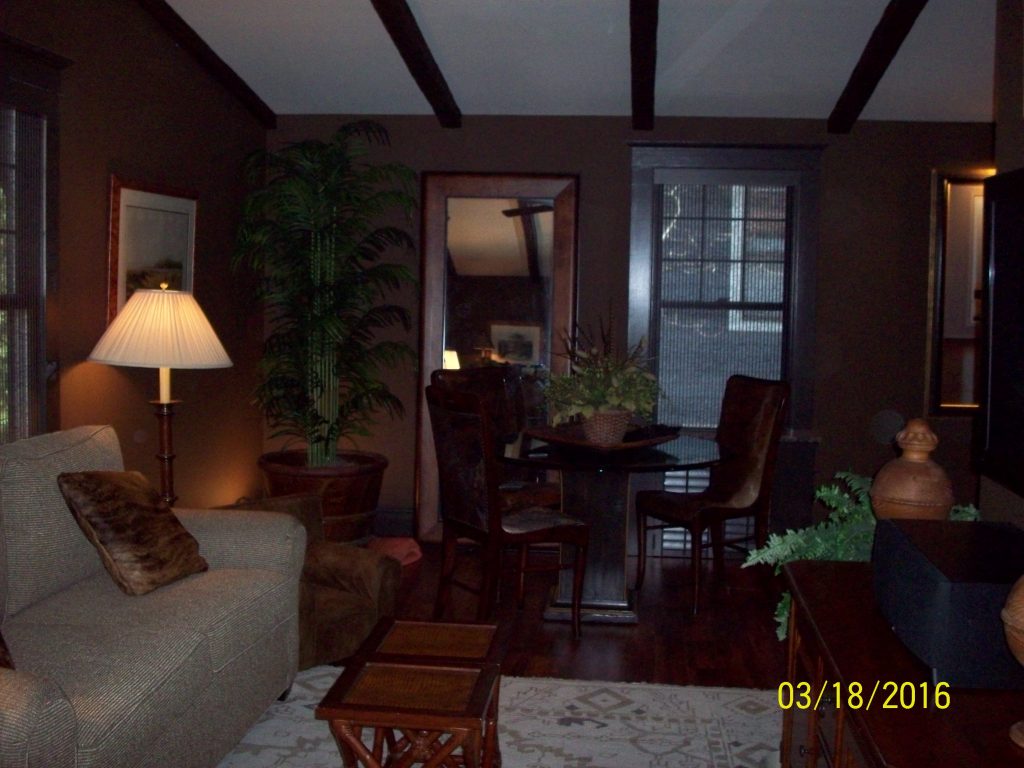 The beams matched the existing wooden features of the apartment.