In so many of the customer designs we see, our panels are installed front-and-center. In this fireplace backdrop project, they take a subtle, yet beautiful backseat.
Back in my early days as a designer, I heard a piece of advice that stuck with me: You don't want anybody to walk into a room and
see
what you did. By that, they meant that the apex of good design was something that blended into the natural style and decor of a home - you didn't notice a particular type of flooring, paint or furniture because it all worked so well together. You wouldn't want anybody to walk in and notice
that one thing
you did to make the room look so good.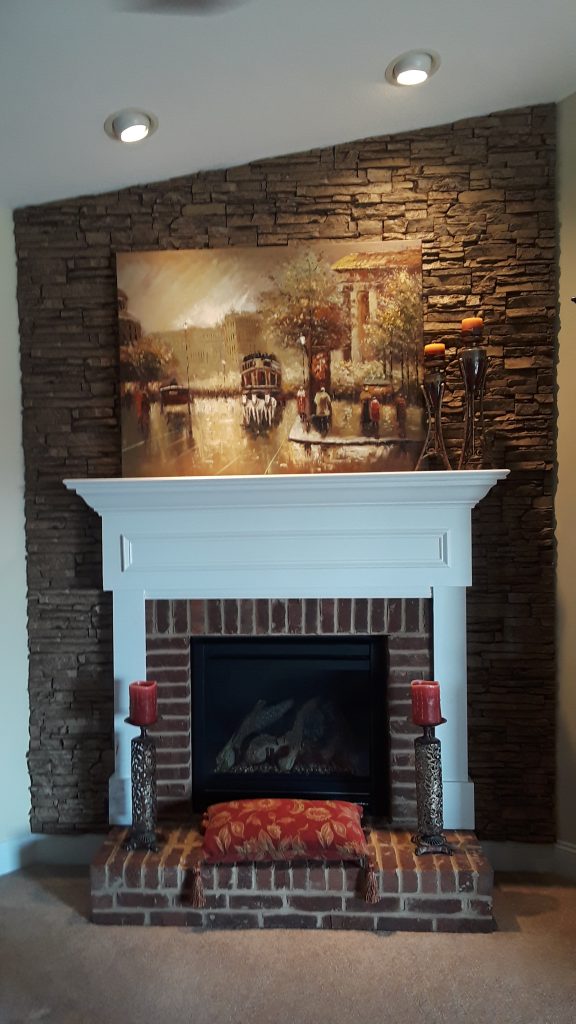 AFTER: Daniela created a subtle and understated backdrop for her fireplace That philosophy is very much apparent in this project by our customer Daniela from Tennessee. Daniela wanted to improve the look of her living room's fireplace, and chose to do so by giving it a new backdrop with 
Norwich Colorado Stacked Stone panels in Taffy Beige color.
The truly impressive part of this project is its understated nature. While the end result looks incredible, it doesn't leap out at you - it's not screaming "look at this stone wall!" That's the true sign of good design. Daniela managed to astutely enhance the fireplace with the panels, instead of overshadowing it.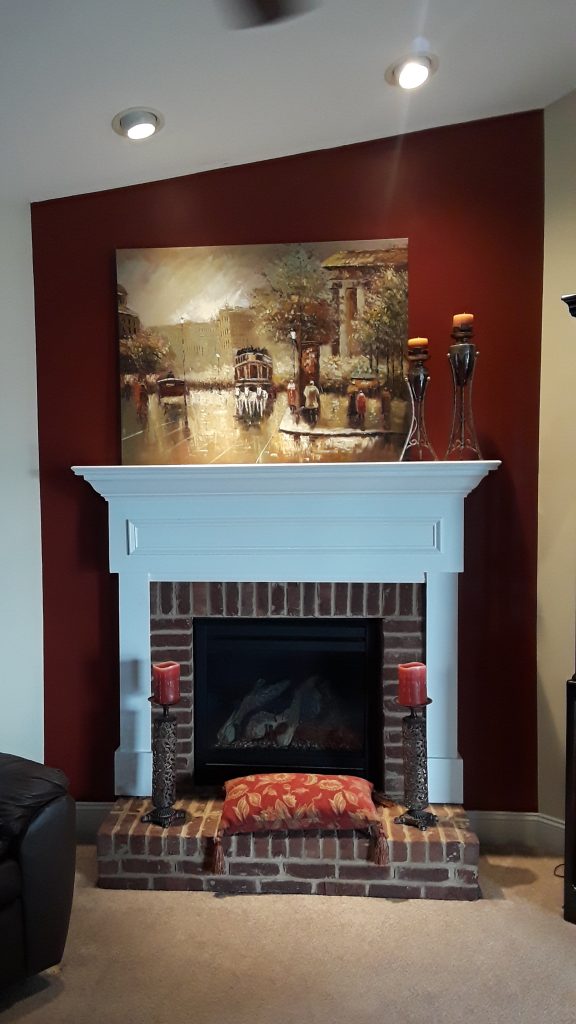 BEFORE: The painted wall was rather plain And the nice thing is that the project itself was similarly simple. In terms of installation, the biggest challenge was cutting the panels to fit around the fireplace. But because our panels are made from lightweight and durable polyurethane, they can easily be cut to size with a regular wood saw. The trimmed panels were then attached directly to the drywall with construction adhesive for a seamless finish. All in all, it's the perfect embodiment of one of our design philosophies - "less is more" - and we think the fireplace looks fantastic with new character and texture. I We think this is one of the nicest, most understated fireplace projects we've featured - but what do you think? Let us know in the comments section below!