Forest fire wiped Four Mile, CO off the map – but residents are returning; and using Class A fire rated faux wood to rebuild their homes.
Fire Rated Faux Wood for Four Mile Fire Rebuilding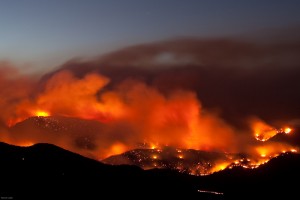 The Four Mile blaze devastated thousands of acres of forest
In September last year, a devastating forest fire hit the residents of Four Mile, Colorado – wiping 169 homes off the map and devastating 6,200 acres of beautiful mountainside.
Igniting on Labor Day, the blaze burned so hot that one resident saw his expensive titanium racing bike melt away – which would have required temperatures of over 3,000 degrees.
But a year later, homeowners left with nothing are already starting to rebuild – some using faux wood as decoration.
First was Larry Rasmussen, who'd bought his tiny mountainside cabin in Four Mile over forty years ago. He received a certificate of occupancy to return to the mountain on July 11, and his 800 sq. ft. home has already been rebuilt – giving Larry one of the simplest, yet greatest satisfactions of his life back:
"I can have my cup of coffee again," he says, "and read my paper and look out at the mountains."
Other residents are using the job of rebuilding as an opportunity to bring new innovation to the mountain; including the use of "green" technology like solar panels to reduce their impact on the environment.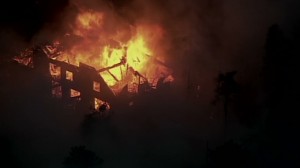 Homes that had stood for a century or more were destroyed by fire
But other innovations are more practical. When residents Richard Nuzzi and Stephanie O'Hearn came back to the mountains to rebuild their home of 11 years, they made sure to invest in fire retardant materials that would also help protect them should they fall victim to another forest fire.
This included a roof system that would spray the interior of the home with fire retardant foam if another fire hit; and the decision to use Fire Rated faux wood materials rather than the real thing.
The heart of the Colorado mountainside is where you'd normally expect to see beautiful wooden homes, and the use of real timber beams and walls as decoration. Yet faux wood offers a great alternative that could help prevent a repeat of the devastation which swept the community in 2010.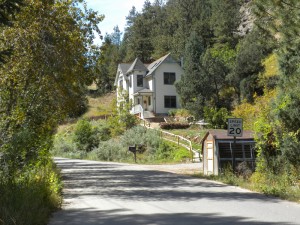 Residents are using modern fire rated materials - including faux wood - to rebuild and redecorate
Class A Fire Rated faux wood beams and other artificial wood products last longer when exposed to high temperatures; and don't help fires spread from one material to the other. Although Class A Fire Rated faux wood beams will eventually succumb to heat and extreme temperature, it takes longer; and can help protect other parts of a building.
Residents of Four Mile are using a variety of faux wood materials from various sources to redecorate their homes – not all of it from FauxWoodBeams.com. But if you're interested in using fire retardant beams in your own home, check out our page about Fire Rated products and which options are available to you.