Customer Kay of St. Pete's Beach, FL, sent in these photos of her fireplace updated with faux white stone, which fits beautifully with the area's climate and her cool, beachy decor.
In the beautiful year-round warmth of Florida, you might not think a fireplace is a home essential - but anybody who's enjoyed winding down after a day in the sun in front of a crackling fire will tell you differently.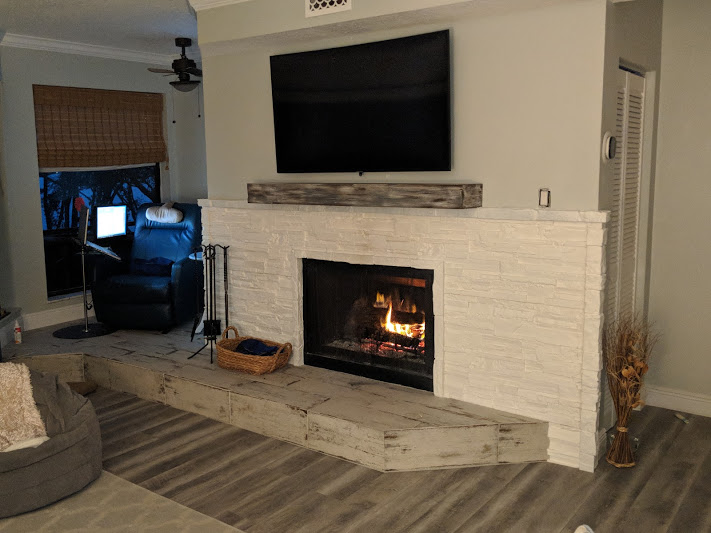 That's the thought which inspired Kay to remodel her fireplace. She wanted to maintain the room's clean, sunny look while also adding a touch of warmth and rustic charm.
The original fireplace was surrounded by full-length mirrors - in some parts of Florida, the 80s never ended - and she was keen to find something that kept that brightness and light; but didn't look quite so... dated.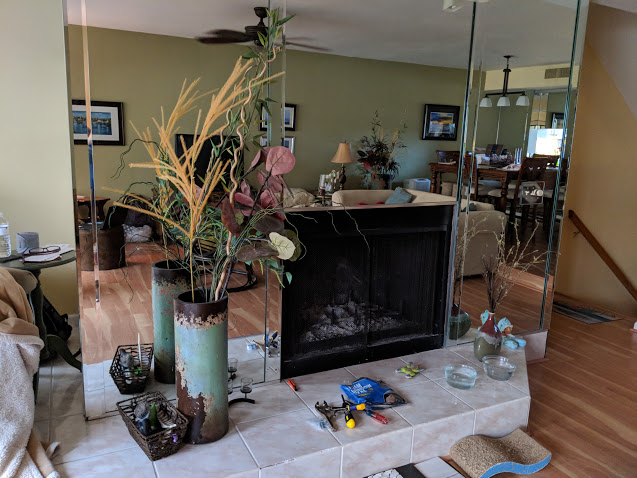 It might sound like an impossible compromise - but those are what FauxPanels.com tend to excel in. Kay's research into period fireplaces - inspired by the homes of figures like later-in-life Florida resident Ernest Hemingway - revealed that white stone was a beautiful and timeless way to combine a solid 'look' with a brighter, lighter feel.
Of course, building a whole new fireplace out of stone wasn't an option - in addition to being prohibitively expensive, it would have been wildly impractical. But that's another dilemma that Kay didn't need to compromise on; by choosing our Norwich Dry Stack panels in the White color, she was able to construct a beautiful and vividly realistic fireplace that looked just as good as the real thing.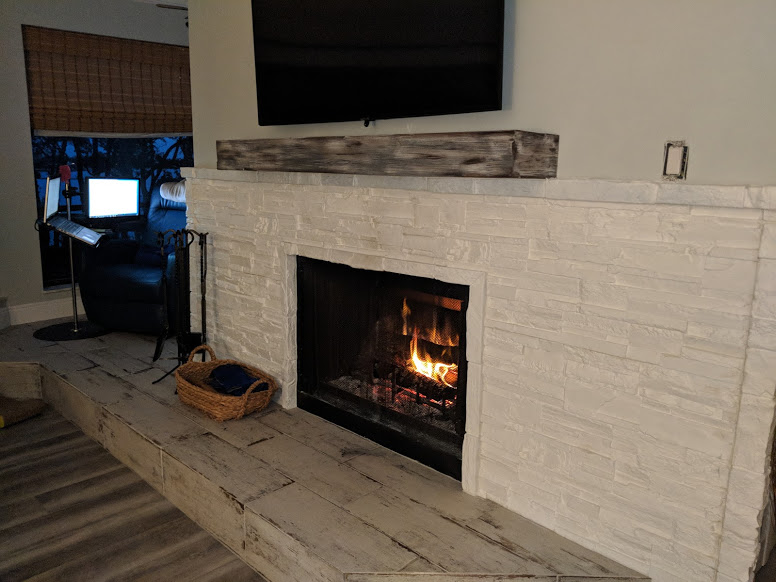 The fireplace was inlaid, so it was straightforward to trim the panels the fit the desired space and then install them directly to the existing drywall. Kay used matching accessory edging to complete the look; and the end result blended seamlessly with the bright and timeless style of her home.
"Your panels were perfect," Kay writes, in an email accompanying the pictures. "The contractor loved working with them - so easy to install - and they give exactly the beachy-looking fireplace we wanted."
We think the end result looks fantastic - sleek, clean and stylish and absolutely congruent with the style and feel of Kay's beautiful Florida home. We're thrilled to have been able to share photos of her awesome work!