Red Brick Facing on HGTVs Curb Appeal
HGTV's hit series Curb Appeal frequently features our faux brick facing.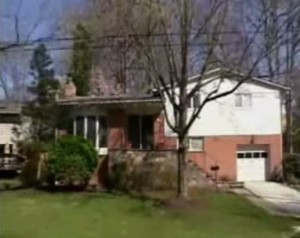 This house lacked 'Curb Appeal' before designer John Gidding showed up.
Curb appeal - how good your home looks to people driving past it - sells houses.
That much is a fact - so much so that the HGTV network have even created a show dedicated to the concept, called Curb Appeal.
And in one classic episode, host John Gidding decided that the best material to add that appeal was our red brick siding.
The house in question had a drab and unappealing exterior, and by using the siding panels John was able to give the place a cheap and stylish face lift without breaking the show's budget.
Our faux brick panels are lightweight and flat; ready to install on existing surfaces.
The appeal of faux brick is that it looks and even feels just like the real thing - but costs a fraction of the price, and takes just hours to install.
In this particular instance, the panels fitted directly to the existing wall using regular construction adhesive and screws, and slotted together like jigsaw pieces, for a sleek and seamless finish.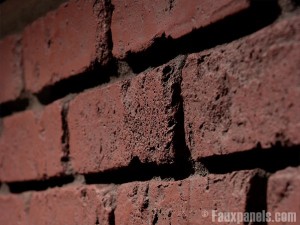 It's difficult not to be impressed by how real our faux brick panels look, even close up.
Gidding eventually painted the panels the same color as the rest of the house; combining the texture of brick, with the uniform color palette.
The look is fantastic - bright, vividly textured and a dynamite makeover given the modest budget and compressed timeline of a TV show transformation.
It's not the first time our panels have been featured in a hit-rated HGTV show, and certainly won't be the last. But we particularly like the subtle, understated way they're used in this example.
Here's your chance to watch all the highlights from that episode: