Check out this kitchen transformation - which left the homeowner \"tickled pink!"
Gary from Norfolk, VA sent us these photos of his fantastic kitchen update, featuring easy to install backsplashes made with our
Norwich Colorado Stacked Stone panels and corners in the Cajun Stone color
.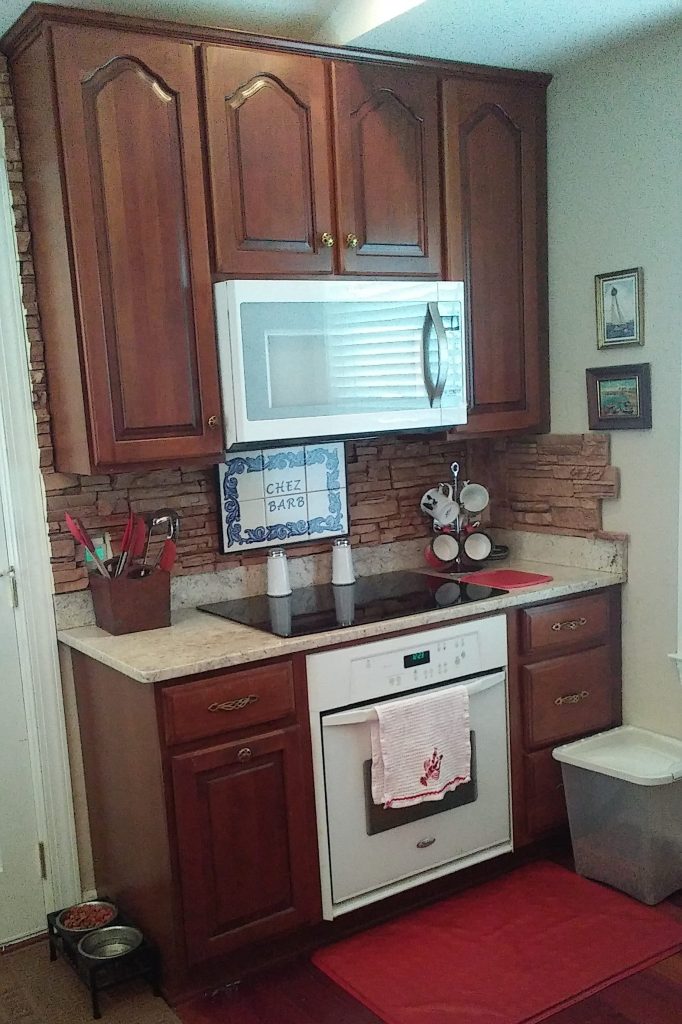 New backsplash easily installed behind the stove. "I'm absolutely tickled pink with the results!" Gary says. "You guys rock!" Aww, thanks, Gary - you rock too. So does your newly remodeled kitchen. We love it.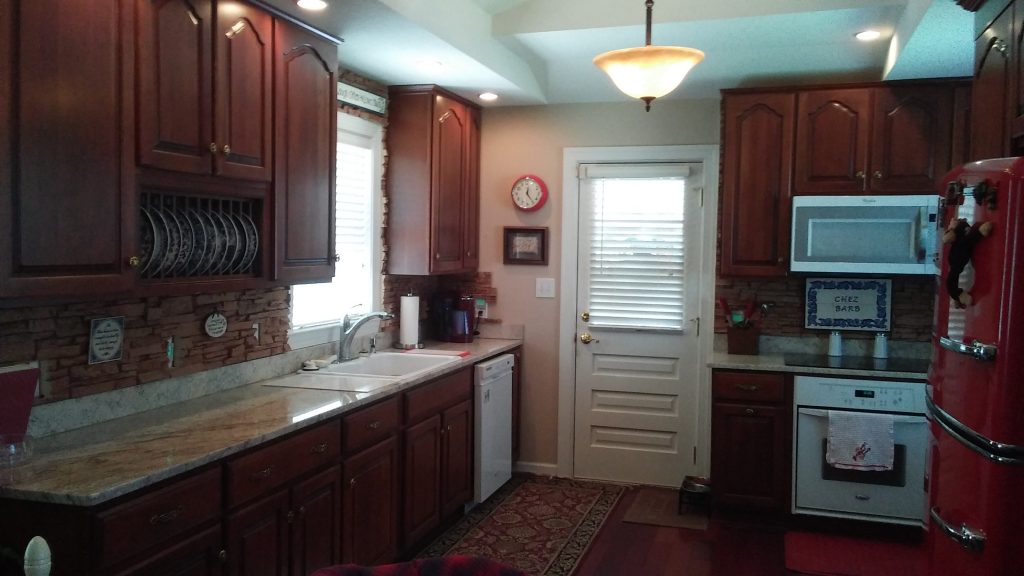 The panels blend beautifully with the rest of the kitchen's decor. Gary explained the process: "I wanted to update and modernize my kitchen," he writes, "so I began a project using the Cajun stone-color stacked stone panels." Gary used these panels to build a backsplash across both kitchen counters and the surrounding the window - and we think they look
fab
. The panels' rosy Cajun color really complements his beautiful cherry cabinets, hardwood floors and that big, beautiful retro refrigerator.  A little New Orleans charm was also added with hand-painted and willow-pattern tiles and ceramics, made in the traditional French farmhouse style.
| | |
| --- | --- |
| BEFORE: Gary's kitchen was a little bland. | DURING: The panel is cut and ready to install |
From a design point of view, there are a few really nice touches of note. Overall, the installation was fairly straightforward - Gary measured out panels and then cut them with a regular wood saw to fit the space available. This included cutting out sections for the power outlets, and the area around the window. Both of the counters end at right-angled walls, and Gary could have simply ended the panels at that corner. Instead, he used the Norwich Stacked Stone corner pieces to 'fold' the stone pattern over to the other wall, and really give the whole kitchen a uniform look.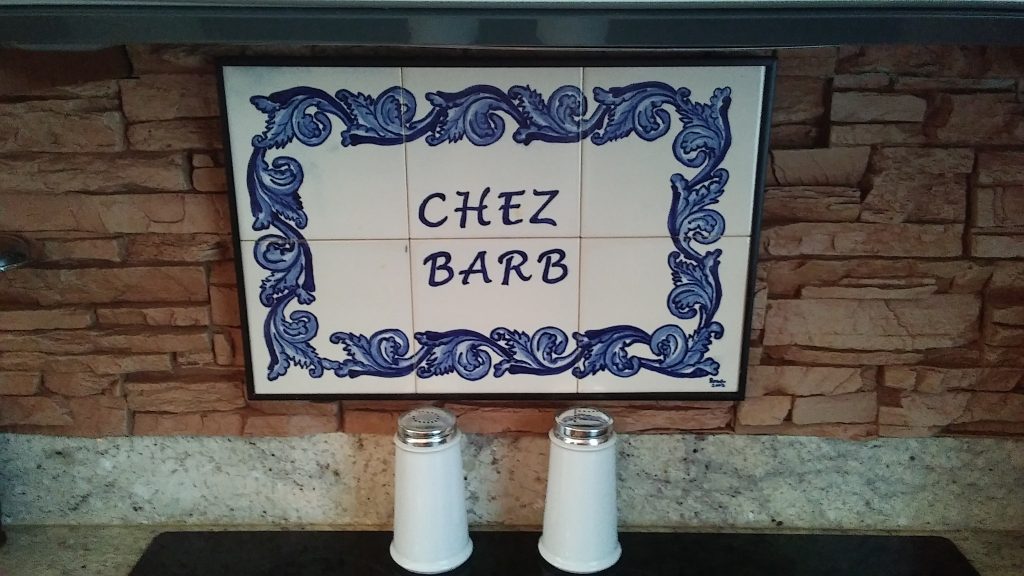 AFTER: Details like these farmhouse-style tiles really balance the realistic stone texture. And that's where he added the final touch - or the
pièce de résistance
you might say, given the theme of the kitchen. Gary took the extra step to individually cut around the edges of the panels, to make it look like exposed, hand-laid stone was embedded into the wall. It was a subtle little design cue, but one we really like - and it's attention to detail like that which explain why this whole project looks go great. We love it - thanks a million for sending in the pictures, Gary; and
félicitations
on a job well done!