Tips to Make a Hidden Door Look Seamless
Hidden doors are one of the coolest things you can add to a home - and using FauxPanels® makes seamless concealment a bit easier.
So if you grew up watching Scooby Doo or playing Clue, you're probably familiar with the concept of a hidden doorway. Some homeowners have brought this architectural curiosity out of fiction and into reality; installing secret doors of their very own.
You might remember Greg, from Westminster, who shared pictures of his unique James Bond-style secret passageway, made using Norwich Stacked Stone panels.
Greg's walk-in closet with a hidden door
A few more people have asked us about using our panels for similar projects, and we always offer the same advice:
Planning is important when making a hidden door. It's not quite as simple as framing and building a traditional doorway. You also need to make sure it's completely camouflaged.
If you're covering the door with our panels, that can be easy - but only if you put some thought into it. The photo below is a good example of what not to do. The builder used Fieldstone style panels to hide a door, but simply sliced through the panels where the opening was.
You can easily see the seam in the panels, and it makes the doorway not very 'secret' at all.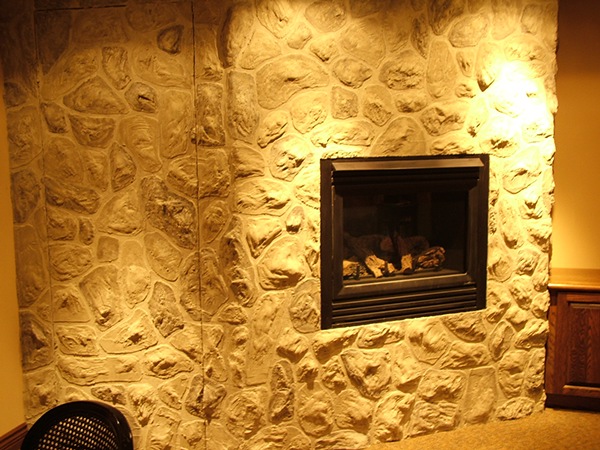 You can easily see the 'hidden' doorway in this picture.
When it comes to using faux stone and brick, a good rule is to use the texture of the panels themselves to hide seams and openings. For example, in Greg's case he cut his doorway around the shape of the stones; so the seams themselves were hidden in the grouting of the stonework texture, and totally invisible to the naked eye. At a glance, this wall looks like solid stone; with a seamless texture. You'd have to look really closely indeed to spot the seams.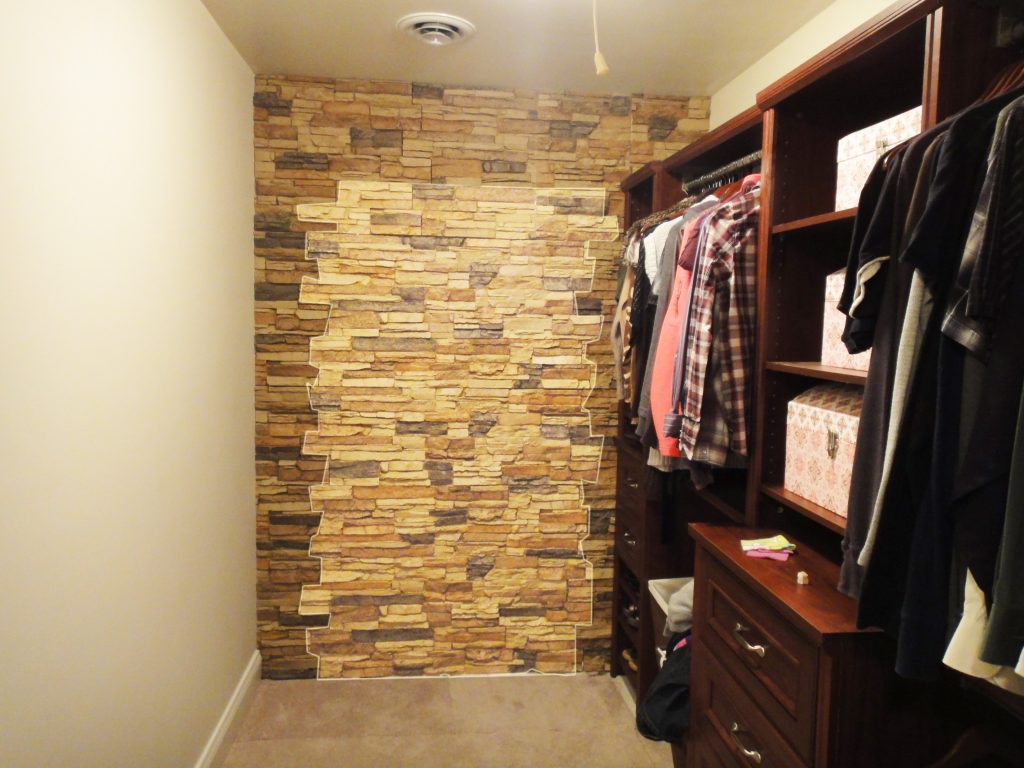 We've highlighted where the doorway is.
Because our panels are made from lightweight polyurethane foam, you can cut even detailed patterns through them easily enough, with a jigsaw or dremel - and once installed onto a doorway, the two sides of the panels fit together seamlessly to create a truly invisible 'secret doorway.'
It's something worth considering if you're planning to add something like this to your home - and, if you do, be sure to tell us about it! Send us pictures. I know posting them on our blog means the doorway won't be so 'secret' any more - but it'll certainly be cool!