DIY Fireplace Random Rock Remodel
Last month we wrote about How to Resurface a Fireplace with the Look of Stone or Brick, and this month we were sent some photos from a FauxPanels.com customer who their own DIY fireplace remodel - with Wellington Random Rock panels, in Washed Bisque.
We love this particular project, because it's a beautifully subtle use of our products. In a lot of cases, homeowners really want to go for the distinctive look of brick or stone, and pick colors that contrast beautifully with the existing decor of their home.
In this instance, however, the opposite happened. The homeowners chose the subtle shade of Washed Bisque, and a stylish and understated style of panel, for a finish that blended perfectly with the color of the rest of the room.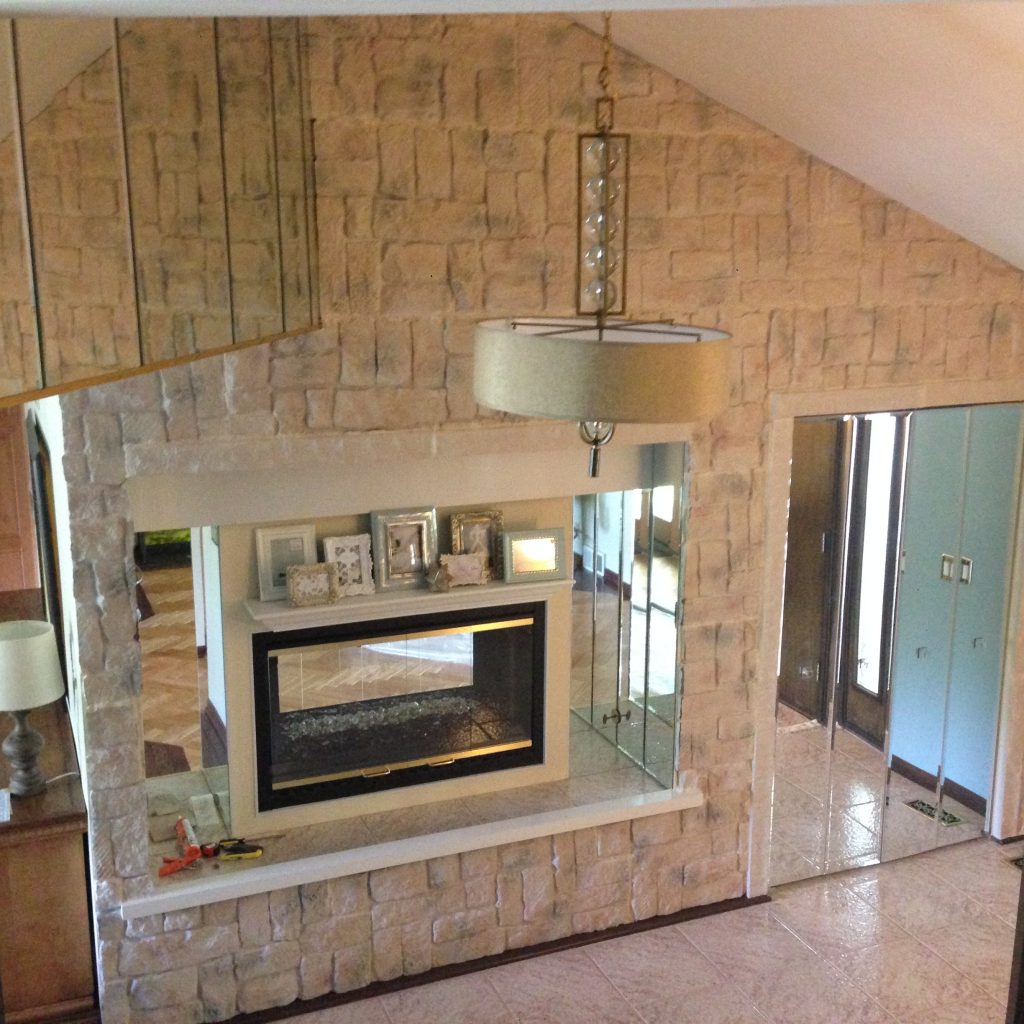 These panels create a vividly realistic rock texture to the fireplace wall
What we especially like about the project is how it demonstrates the way in which our panels can sometimes do things that the 'real thing' wouldn't be able to. In this case, the beautiful rock texture sleekly adorns the existing wall in a way that any kind of actual rock surfacing wouldn't be able to.
That's because most commercially-available rock wall surfaces require significant depth for their tiles, or rock veneers - and they are often attached using metal brackets, or mortar and grout. This means you could never achieve such a sleek, understated texture on the wall - the 'real thing' would simply stick out too much.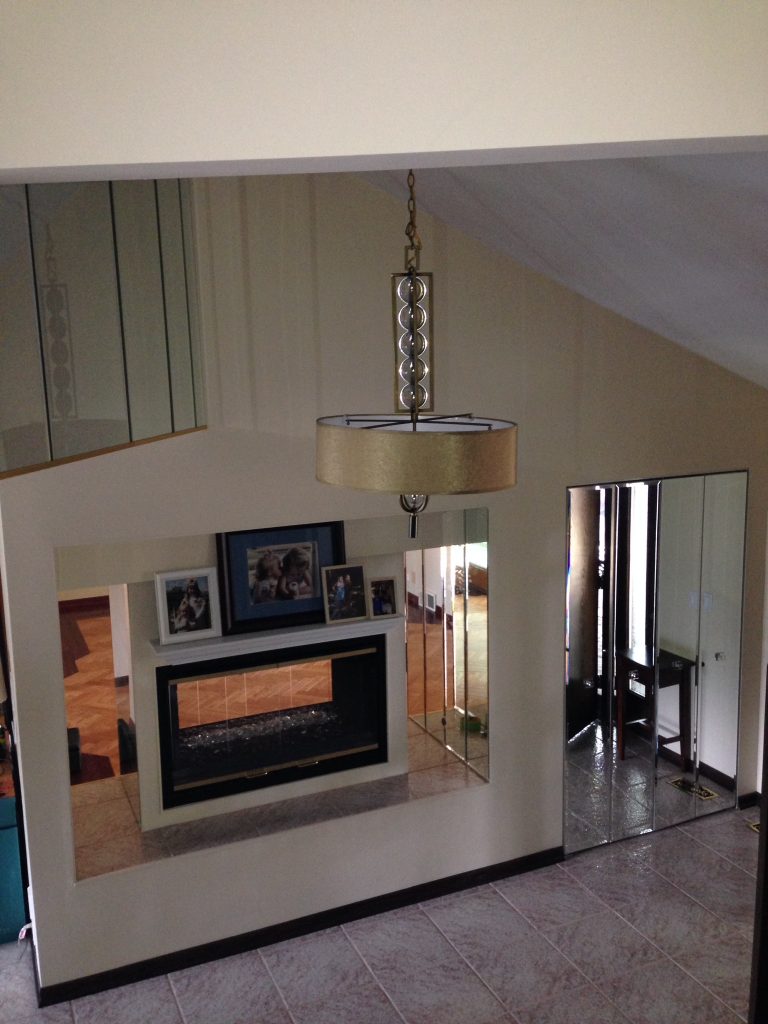 BEFORE: The wall surface was flat, drab and uninteresting.
But because these panels are just 1.5 inches thick, they can be installed flush with the existing wall and add very little extra depth; making for that stylish, seamless look. And that actually makes the panels look more realistic; because it lends to the illusion that the wall is merely the exposed side of an actual rock construction.
The key to perfecting that illusion was to blend the edges of the wall - and that's easy enough to do. Because the panels are made from lightweight polyurethane foam, they can be cut to size and shaped with a regular wood saw and that makes it easy to fit them flush with the edges of the wall - no matter the angle or shape.
And all it takes to install them is regular construction adhesive and screws - and the panels slot together like a jigsaw puzzle, to guarantee a seamless texture.
In this particular example, a clever technique was employed to enhance the already breathtaking realism of these panels. Each row of panels was offset against the one beneath it - by cutting a length from the initial panel - to ensure that there was no obvious repetition in the rock texture.
The result? Well, you can see for yourself. Gorgeous and realistic.
It's a really great project, that fits perfectly with the style of the home.