River Rock Dining Room Makeover
There's no better endorsement for our panels than a repeat customer - and the Weiner family have 'gone faux' three times in a row now.
Dave Weiner recently sent in photos of the latest project he and his family completed with our products - a fantastic dining room makeover using Regency Multicolor River Rock panels. They'd previously used Ledgestone style panels with great success to redesign their kitchen - now it was another room's turn in their lovely home.
Just like last time, the Weiner family saw the opportunity to do something different - and adding more stone was the first thing Dave thought of to brighten up the look of their classic dining room.
"Since our dining room was very rustic," Dave wrote, in the email accompanying his photos, "and the existing wallpaper was more formal, we thought having an entire stone wall would look amazing."
The finished dining room makeover looks amazing, thanks to Dave's smart use of River Rock Panels
And as you can tell from the picture, amazing is almost an understatement. The river rock wall looks incredibly dramatic and vividly realistic, with a stone finish that blends seamlessly with the dark wood panels and molding.
Why didn't Dave use real stone? "Real stone is very heavy - and while it could have been made to work, I had used faux panels two times in the past, and loved the product. So there was no question that I wanted to use them this time, too - the craftsmanship is amazing and quality second to none."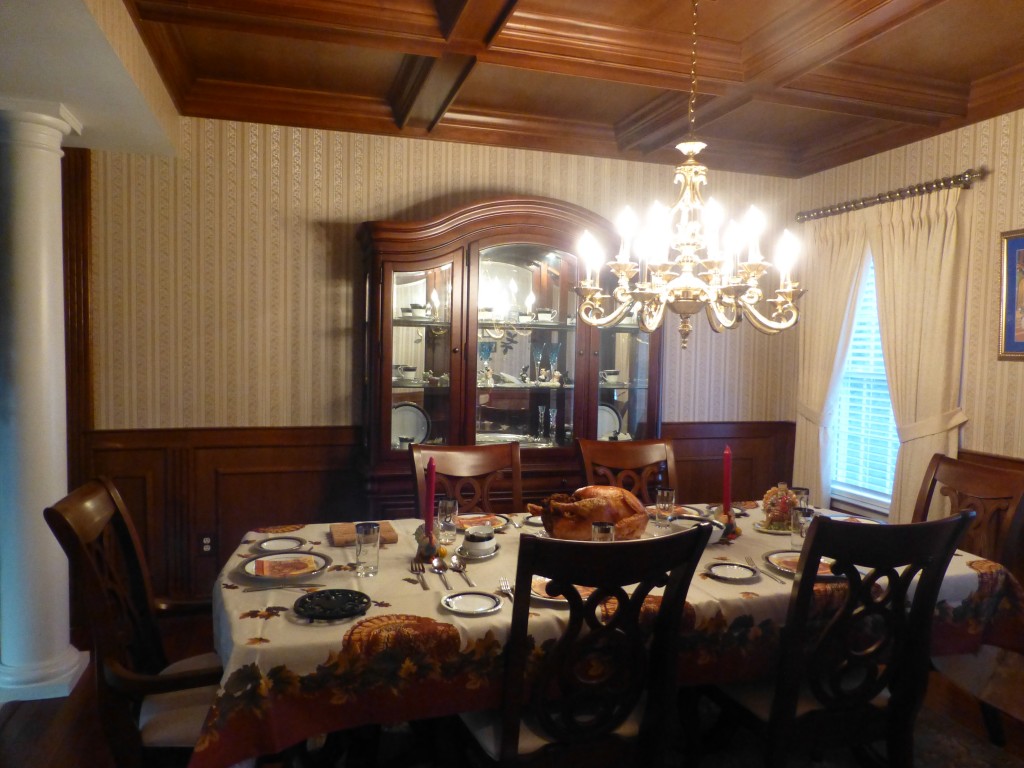 Before: The original wall was covered with a formal, old-fashioned wallpaper in dire need of updating.
For Dave, the challenge was adding the panels to the space available between the molding and the wainscoting - a challenge which involved a certain amount of measuring and cutting to get the fit just right.
Fortunately, our panels are made from lightweight and durable polyurethene foam, and can be cut to shape with a regular wood saw.
"That made installation easy," Dave writes. "It was simply a matter of being patient to ensure that the fit was as snug as could be, without leaving any gaps. While the panels arrive pretty close to perfection, we found using a simple utility knife to continue shaving the edge for a snug fit between the panels was the best way to get the perfect finish."
The results, as you can see, are pretty amazing. Dave's living room looks great - and short of reaching out and touching the walls yourself, you'd never know they weren't inlaid with real stone.
"We could not be happier with our order," Dave writes. "The ease of installation, the durability of the product and the quality in the design keep our family coming back again and again. Thank you Faux Panel team for enhancing the beauty of our home with your products!"
And if you think his living room looks great - check out these picture of the kitchen project Dave completed a few years ago: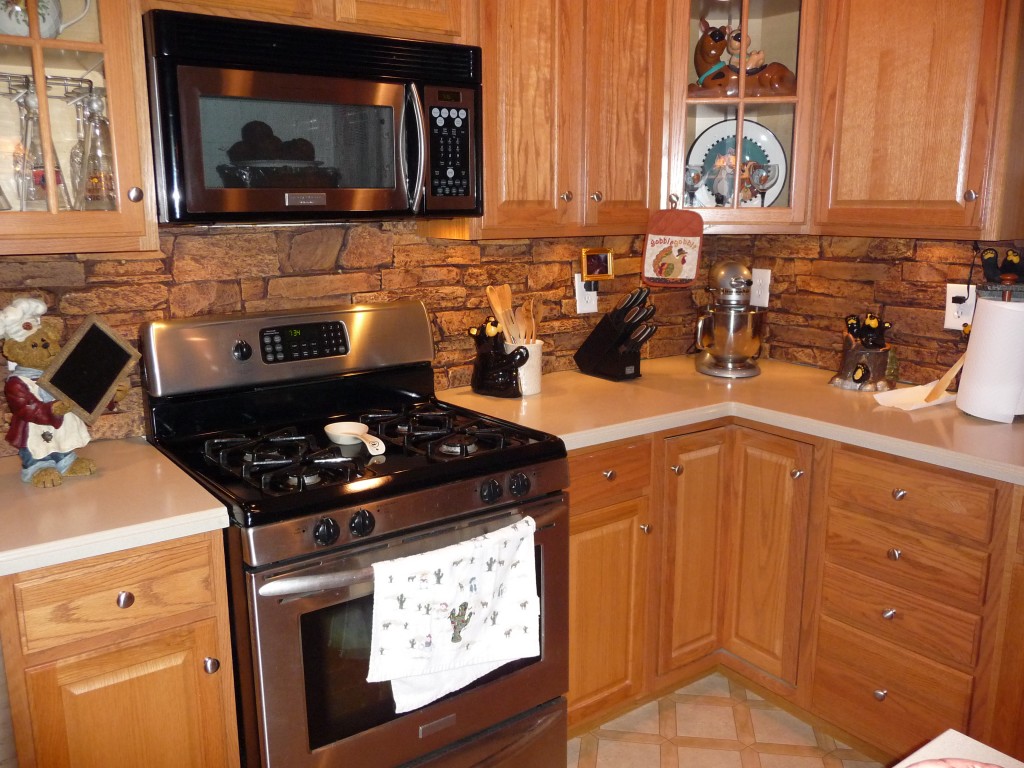 In this project, Dave created a lovely kitchen backsplash using Ledgestone style panels.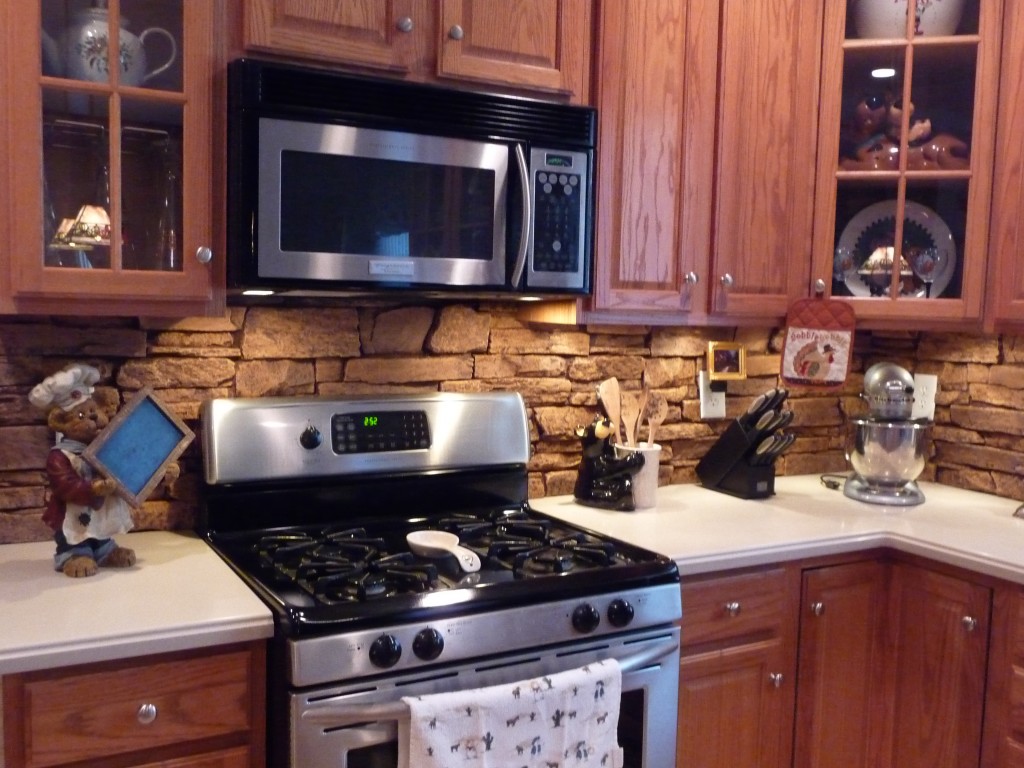 Cutting the panels to size with a regular wood saw allowed the seamless fit and finish between the cabinets.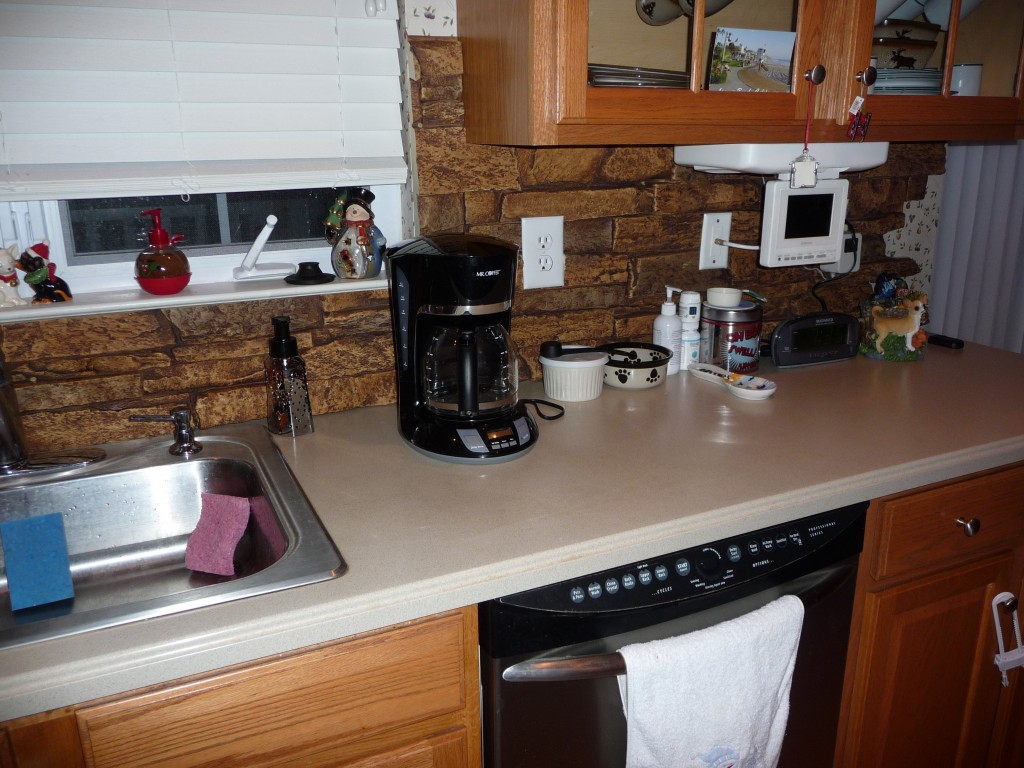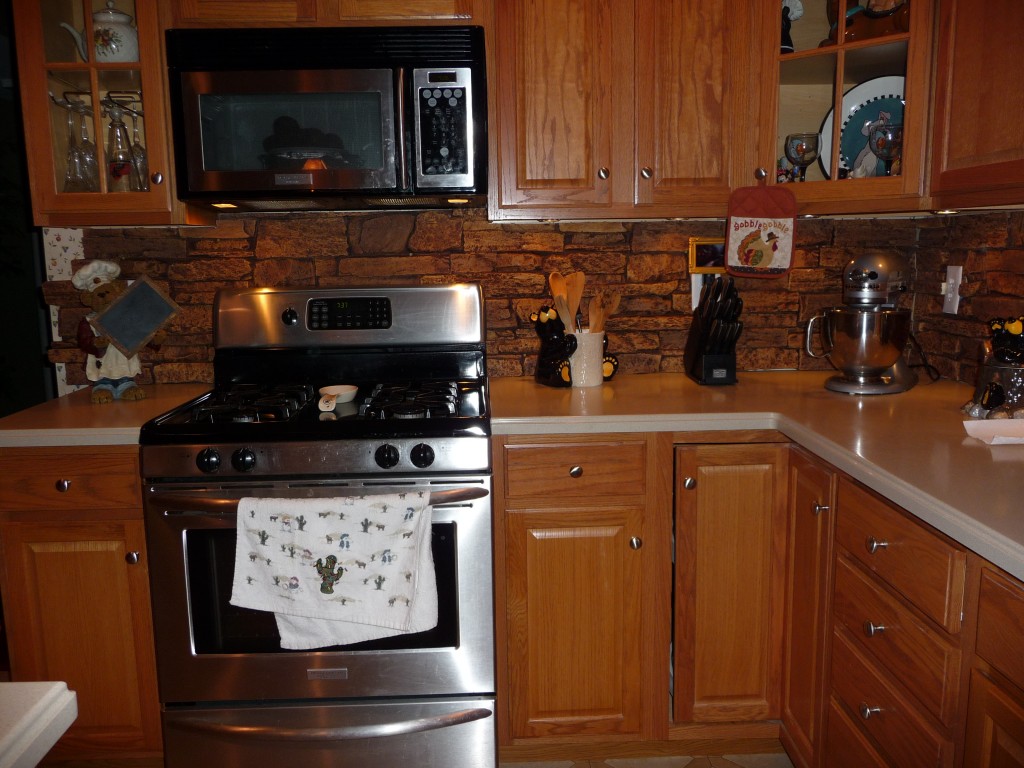 The panels are completely water-resistant, making them immensely practical for backsplashes