Dining Room Stacked Stone Accent Wall
Mark Eckl, from Ashburn, VA sent us these before and after photos of his latest project - using Regency Stacked Stone panels (Honey color) to create a simple, yet beautiful dining room accent wall. Mark's design epitomizes the philosophy of 'less is more' - adding just a few panels to completely transform the alcove space.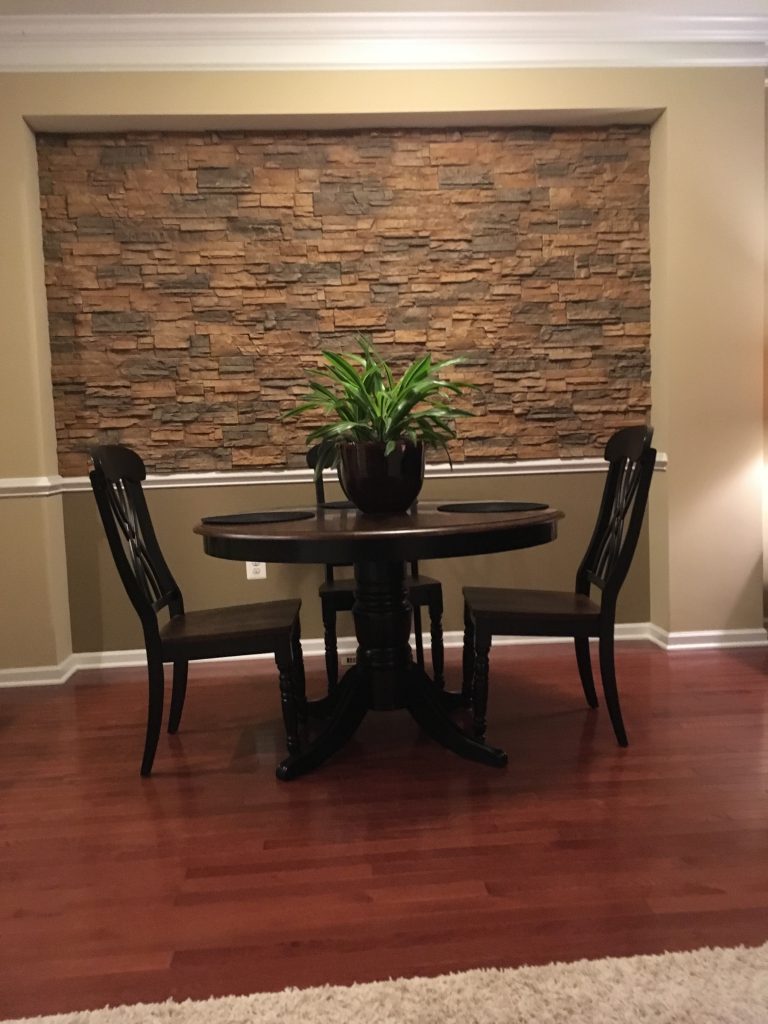 Dining room accent wall complete
The challenge Mark faced was how to best utilize the alcove. Slightly inset, the space blended with the gray walls, and broke the clean lines of the room without necessarily adding anything practical or aesthetic to the decor.
Mark's solution was to cover the top section of the wall with the panels to create a more appealing focal point.
The appeal of an accent wall is that it adds some really vivid and interesting detail to the room, without being overwhelming. Mark's design worked well, effectively using the panels in a way that made that seem natural and organic to the space.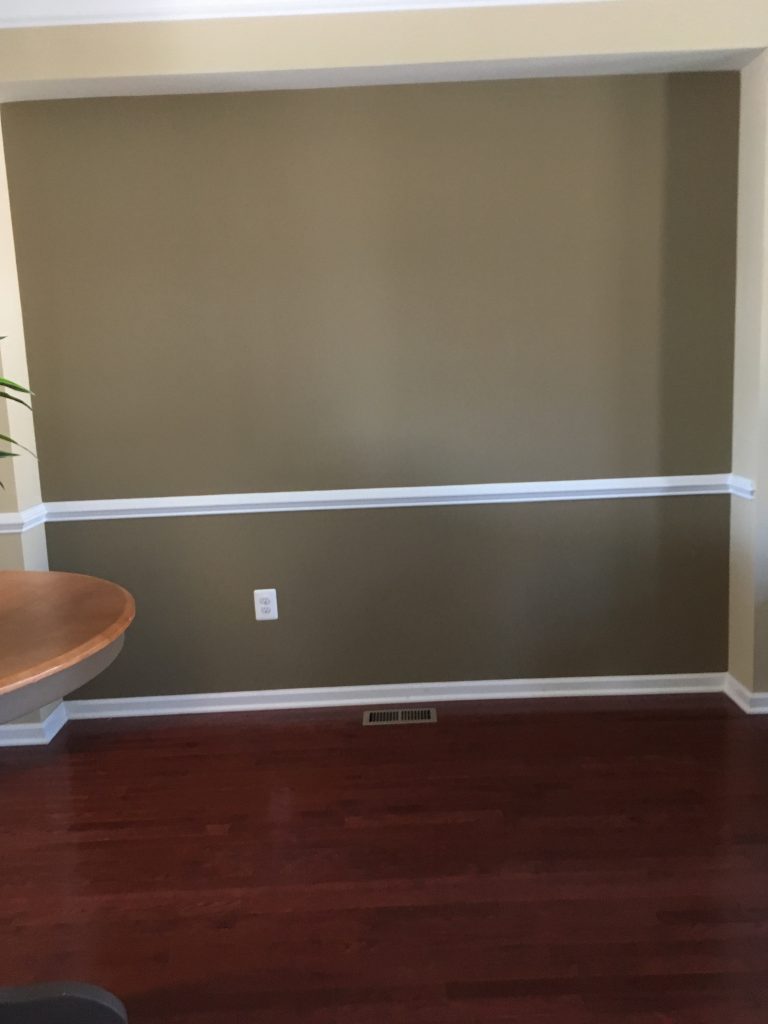 BEFORE: the drab paint and flat texture made this alcove unappealing.
Mark first carefully measured the wall. Then, with a regular wood saw, he cut the right-hand rows of panels to fit perfectly in the space available. Once installed, using construction adhesive and screws, the rows of panels slotted together seamlessly, and provided an unbroken texture that vividly resembled real stacked stone.
The final challenge was the trim the height of the second row of panels so it fit flush with the ceiling. Again, that required nothing more complicated than accurate measurements and a regular wood saw.
Because of the wainscoting and power outlets, Mark only filled in the top section of the wall - but, once again, that demonstrates the power of 'less is more.' The finished accent wall looks fantastic, and transforms the entire room.
"The project was so easy to install, and your products exceed my expectations," Mark write, in the email that accompanied these picture. "Perfect!"
We couldn't agree more - but what do you think? Let us know in the comments section below.