House Makeover Design Details
Over the past few weeks, we've been going in-depth into a home's stunning transformation accomplished using our panels, along with beams from our sister site, FauxWoodBeams.com. Today, we conclude this series with a look at the additional details which brought this whole house design together so perfectly.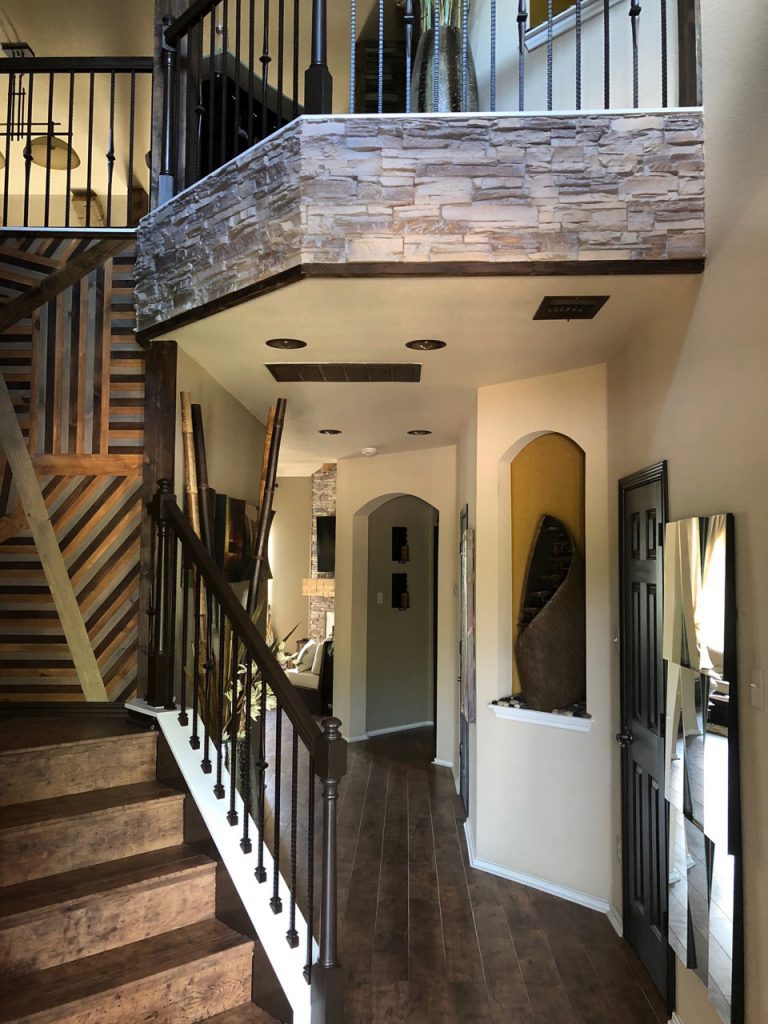 Our panels were featured throughout the home, creating a harmony from room to room.
What made this project so incredible - worthy of five blog posts, no less - was because the entire house was redesigned with a congruent, harmonious design that flowed from room to room - creating the look and feel of a luxurious hotel, or high-end resort.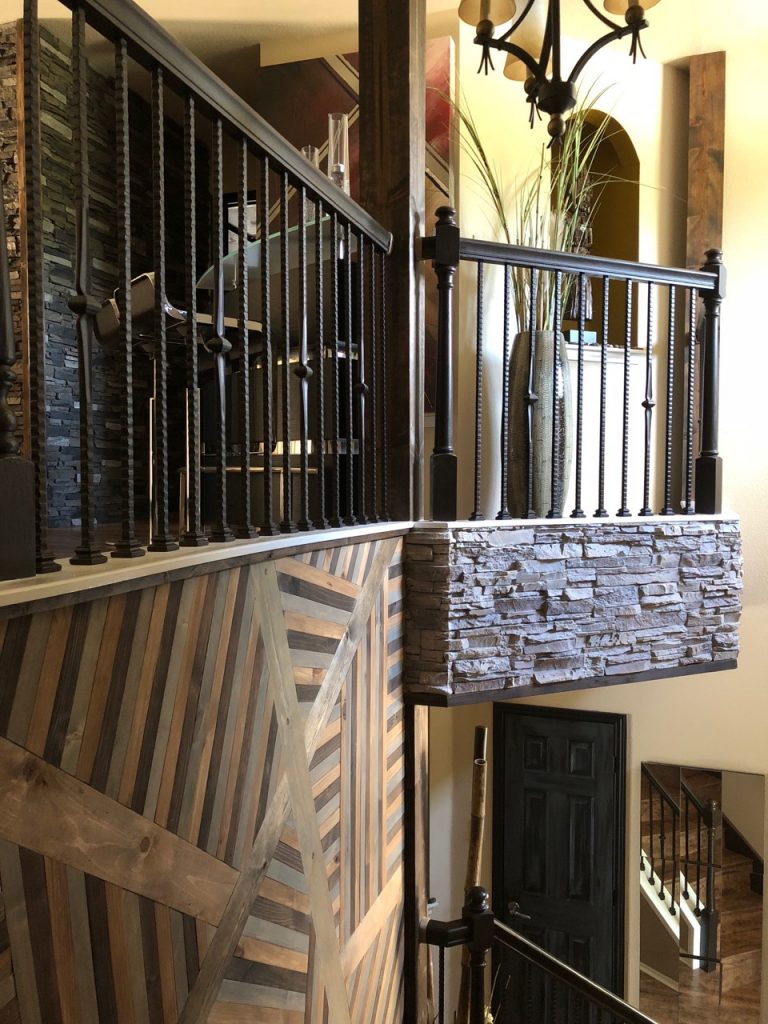 We've focused room-by-room in previous blog posts, but that doesn't give credit to the other areas of the home - for example, the staircase which leads to the game room mezzanine, finished with our Norwich Stacked Stone panels in a similar style to other rooms in the house.
Likewise, the house includes a beautiful fully-featured gym and home theater that was also finished with our panels. Each of these rooms had additional details - like the film reel decor and popcorn machine - that helped establish a unique identity for each room, while at the same time the overall feel of the decor flowed in harmony throughout the house.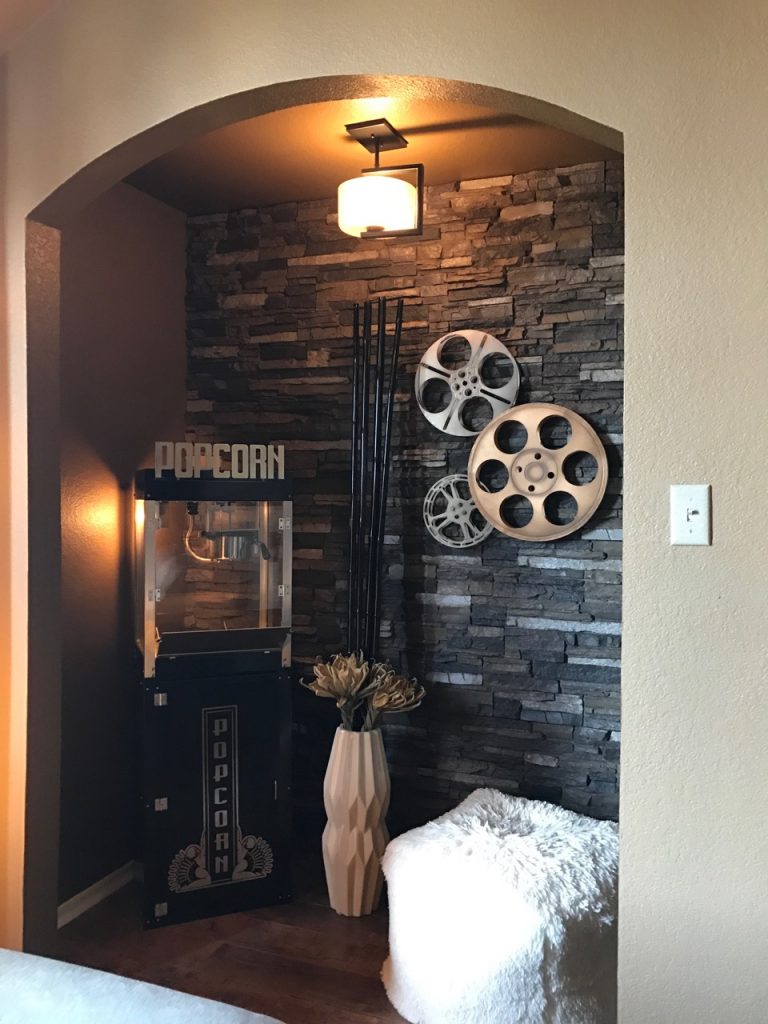 It's what made the whole project come together so beautifully. This really was one of the most breathtaking panel projects we've ever seen, one that managed to be incredibly ambitious and yet deliver throughout. From the LED lights in the kitchen and master bathroom, to the stunning mezzanine game room, every aspect of the design involved thought that went beneath the surface; and delivered more than just a simple look. This project managed to deliver a feel - a visceral reaction - that really showcased the unique aspects of this stunning home.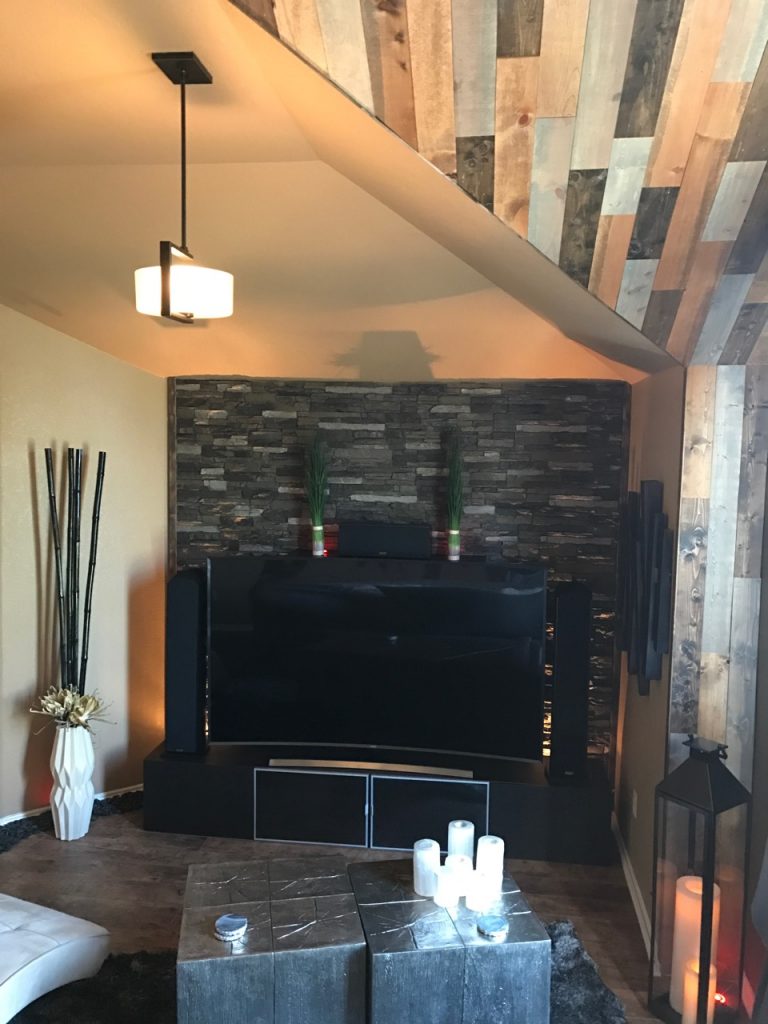 We're incredibly proud to have had our products featured so boldly throughout the house, and it's been a real delight to showcase every aspect of this incredible project. Let us know what you think of it, in the comments section below.