Stone and Timber - A Brilliant House Theme
Check out this stunning custom home build, finished with our beams and planks.
Roland Builders Inc. is a Pennsylvania-based construction firm with a 40-year heritage. Recently, project manager Kyle Oliver sent in pictures of a new home they completed in Harrisburg - finished with our Custom Hand Hewn Beams and Hand Hewn Planks in Walnut.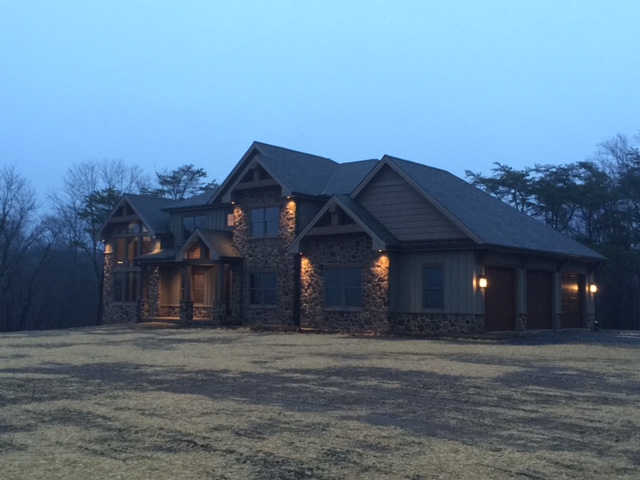 This stunning home was the work of Roland Builders Inc.
Roland Builders are known for their incredible attention to detail and their creativity in crafting bespoke homes; but this is one creation they are especially proud of. The stone, wood and architecture of this two-story family home combine to create a truly timeless look - one that is full of character and practical, and the envy of all their neighbors.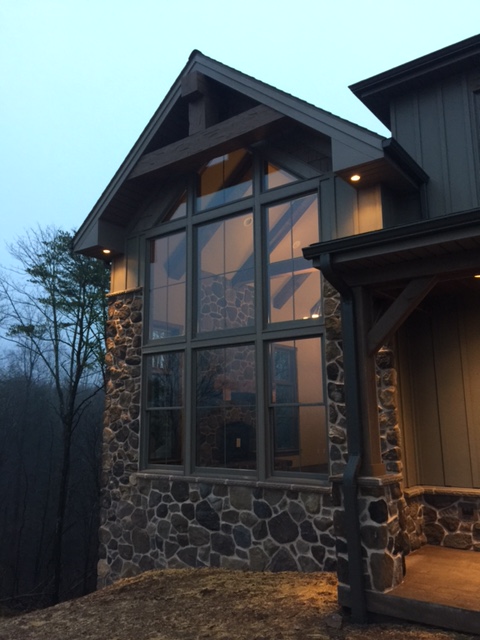 The faux beams and planks combine with the real stone and wood to create a stunning exterior finish.
In this project, the beams and planks were added for final aesthetic detail, with more modern building methods providing the structural components. Faux wood is a perfect material for this purpose; as it's lightweight, easy to install and looks strikingly realistic.
However, unlike real timber, it won't fade, warp or crack in the robust Pennsylvania elements; and costs a fraction of what real timber would to install.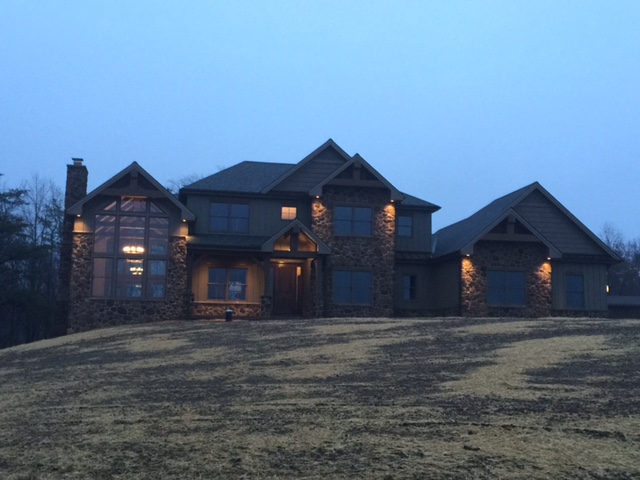 Night or day, this is one of the most stunning homes we've seen recently.
We think the finished project looks truly magnificent, and we're looking forward to getting even more photos from Kyle later on. We'll be excited to share them with you on the gallery section of our website.