Dry Stack Stone Designs for Walls
When it comes to interior design in homes, a lot can be accomplished with just a few simple touches. Our customer, Steven C., demonstrates this by using Wellington Dry Stack Stone panels to create beautiful wall accents around his fireplace/television area.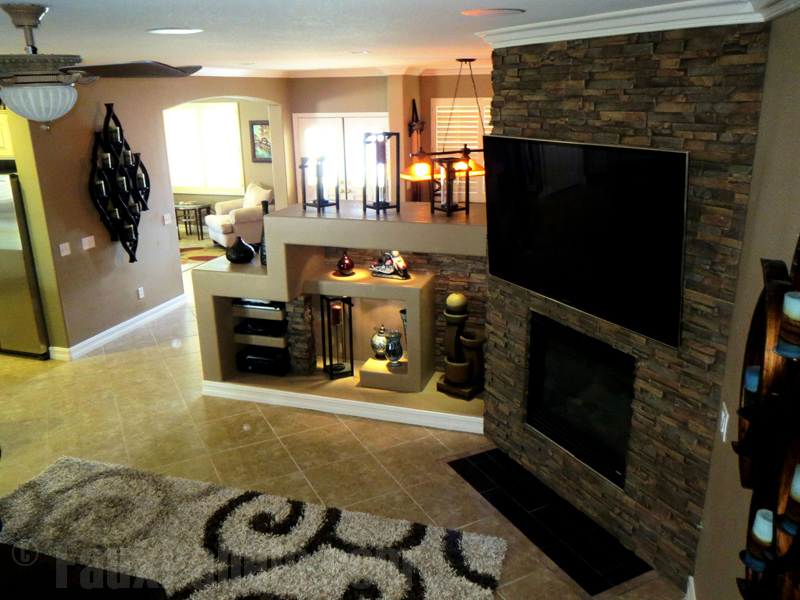 Steven accented the wall around the fireplace/television area with Wellington Dry Stack panels.
Below, you'll see his comment, along with more photos of his design.
Your product was very easy to work with and truly looks like real stone once up on the wall. I get many complements on our room thanks to your product!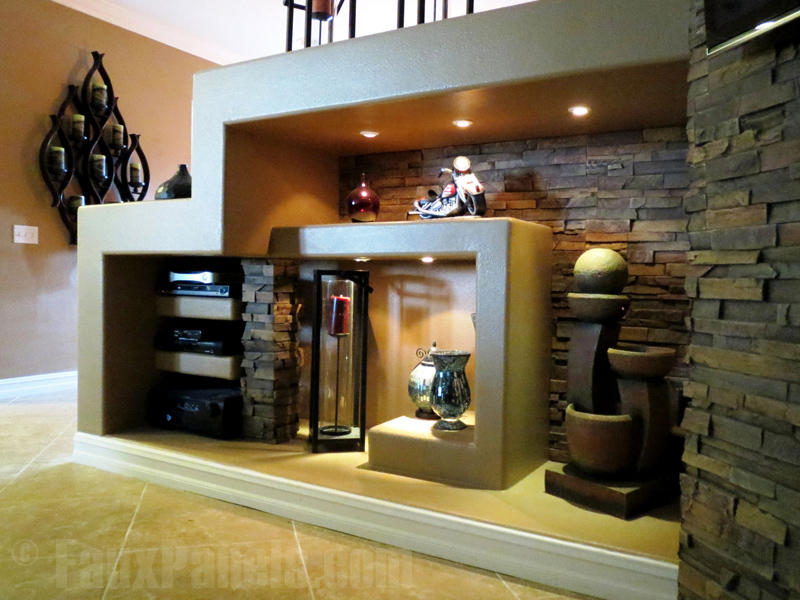 The panels were also installed to create a lovely backdrop for this shelving unit
Here are the pictures of our New Family Room. We were extremely pleased with the outcome. I hope you guys at Faux Panels enjoy seeing how your products have a positive impact on people's lives! We will enjoy many years of movie nights and parties here with our friends.
Thanks again for your wonderful product, service and support! –Steven C.
| | |
| --- | --- |
| Interior spaces like this one have fantastic design potential | Notice the remarkable transformation |
The shots here are also pictured in our online photo galleries, which feature many other customer designs to give home remodelers all kinds of inspiration for new projects.
Make sure to check them out. Pictures from this post can also be found in our Wellington Panel Design Gallery, Fireplace Gallery, and Entertainment Centers Gallery.
In all three, you'll notice how our panels are often used to cover just one wall in a room, or even a part of a single wall for a eye-catching accent.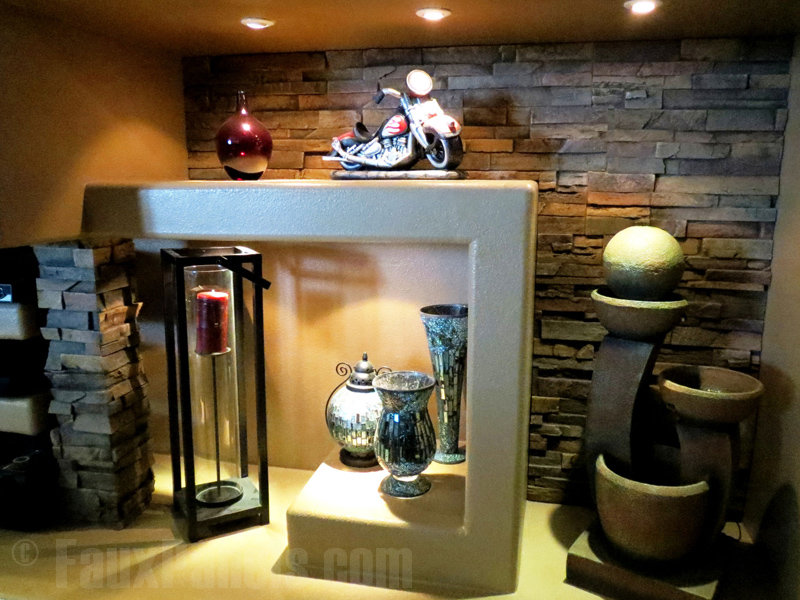 Close up view of the shelves
Accent walls are designed to bring attention to a particular section of a living space. This can often shift the perceived size and shape of a room, and accentuate one of its features.
In these examples, the homeowner installed an accent wall to enhance his new home's fireplace surround and create an entertainment center all in one. You'll see that he also adjoins the neighboring shelves with the Wellington panels as backdrop for the decorative pieces and stereo system. The result is an eye-catching corner that creates a cozy living space.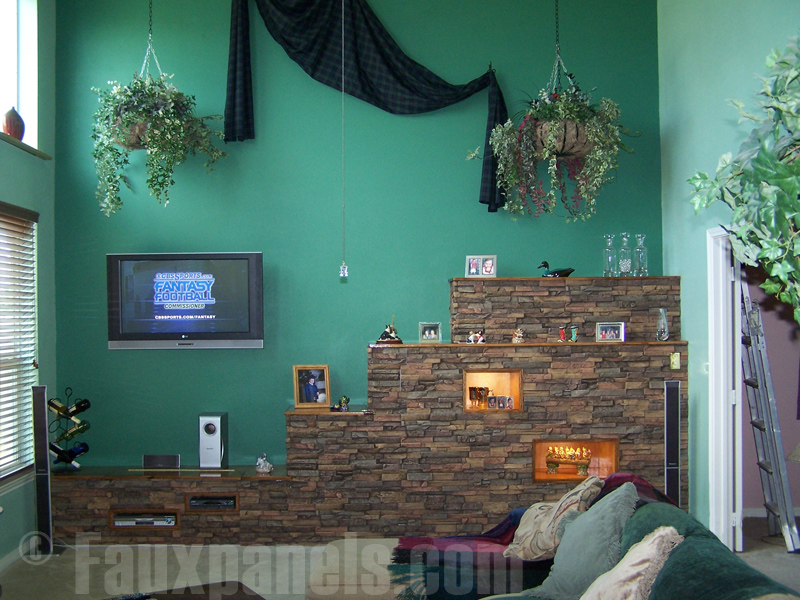 In the other two examples here, the Wellington panels accent a shelving system in a living room to showcase framed photographs, wine bottles, glass figurines, and the stereo system. The other example is a kitchen backsplash accentuating the small kitchen counter area. The result of both is a rejuvenating touch that creates a sense of warmth.
What's great about the Wellington panels, like all our other panels, is that they attach directly to an existing wall with simple construction adhesive and screws. For homeowners, this means a beautiful new wall finish won't involve an expensive renovation or take too much time to install.
What do you think of the designs featured above? Would you attempt one of these projects in your own home? Let us know in the comments below!