DIY Fireplace Designs with Faux Panels
While completely renovating his living room and kitchen, customer Scott Tomlinson needed a DIY solution to cover his outdated brick fireplace. He found the answer with FauxPanels.com and sent us these great photos of how it turned out.
One of the features of our panels is how easy they are to install. That being said, a lot of potential customers still express some hesitation after seeing other homeowners' project photos -- assuming a contractor did the work. This story reveals how even the talented home carpenter can get professional-level results using our products.
In his project, Scott used Norwich Colorado Stacked Stone Tall panels and corners in the Birchwood color. We thought it was a great example of how simple and straightforward a panel installation can be; even if you don't have professional carpentry training.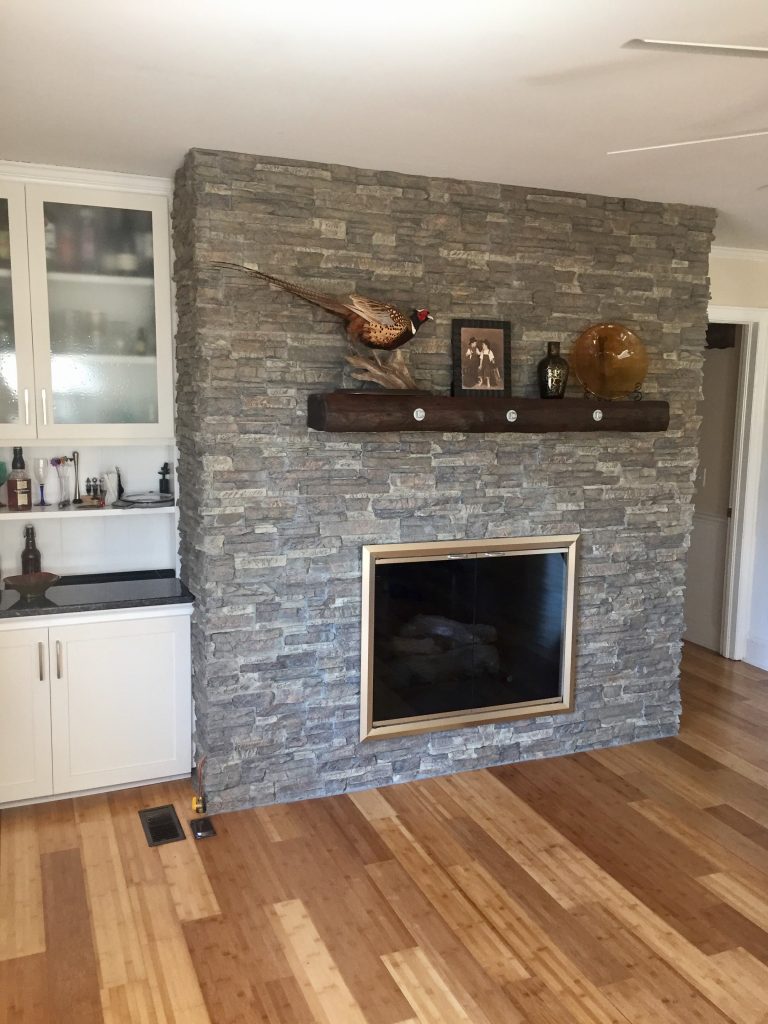 Scott's finished fireplace looks brand new.
"I'm a do-it-yourselfer," Scott writes, in the email that accompanied these pictures, "and completely gutted my kitchen and living area to the bare floors. One issue was a 1970s-era partial red brick fireplace. What could I do to update it?"
Scott's extensive DIY experience puts him a little above the skill set of the average homeowner. Nevertheless, even he experienced a little concern when planning how to reface the fireplace.
"I decided to tackle updating the stone, but since I am surely not a stone mason I decided to look for an alternative. I found your product but was skeptical at first - can it really look like stone?"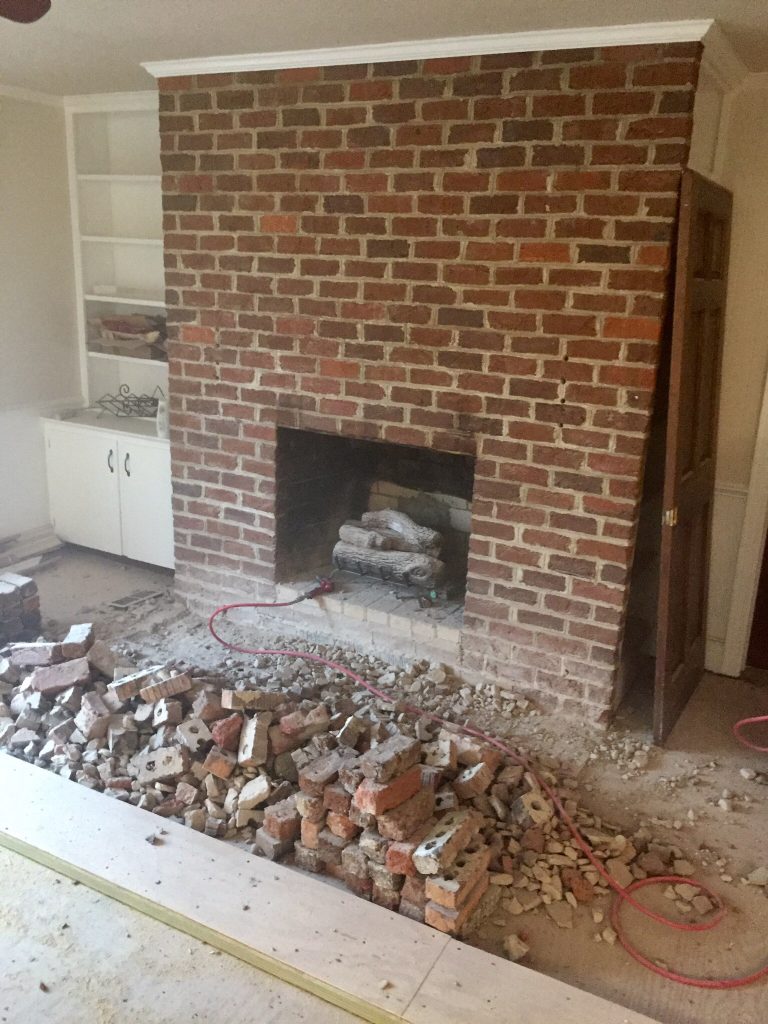 The original fireplace was made from 1970s era red brick, and looked a little dated.
Despite that skepticism, Scott admits: "I jumped in and purchased your product." And his impressions when he received them? "Wow! Exceeded all expectation!"
"I have to say, the panels look better in person than on the website! They were so nice that I put them on the kitchen bar as well to tie in the project."
Okay, so they exceeded Scott's expectations - but did they pass muster with people who had even more carpentry experience than this veteran DIY-er?
The results were so impressive, people can't tell that the fireplace isn't real stone.
"My 30-year cabinet maker was also stunned at the realness of the panels," Scott admits, "and just stood there staring at them. He kept touching them in disbelief!"
And what was similarly remarkable was how Scott achieved these professional-looking results without having to hire anybody else to help install them.
Scott was so impressed, he added panels to his kitchen bar as well; to tie his whole project together.
"My son and I installed it per your recommendations with a caulk gun, skill saw, screw gun and hand saw for some detail trimming. It is really that easy!"
We'll admit that Scott is probably more experienced than some of our other customers, but as you can see from his story - the panels really are as easy to install as we promise - and with professional-looking results.
"Hope you enjoy the pictures," Scott concludes, "and thanks for such an outstanding product. It's everything you promised and more!"