This is one of our most exciting blog posts ever – a beginning to end photo diary showing every step of a fireplace surround build.
Terry Kline, from Missouri, sent in these incredible photos; which chronicle every step of the DIY project that turned their family room fireplace into a stunning centerpiece clad in our panels.
Building a Fireplace Surround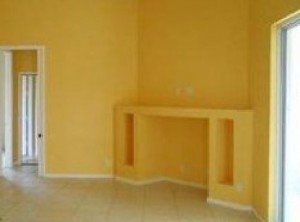 A non-functional fireplace frame was the ideal place to start. An electric fireplace would eventually go in the center.
The task started with a non-functional fireplace being created in the corner of the room. "Non-functional" refers to the fact that the fireplace was not attached to an old-fashioned chimney; but instead would feature an electric burner. This gave considerable flexibility in where and how to build it.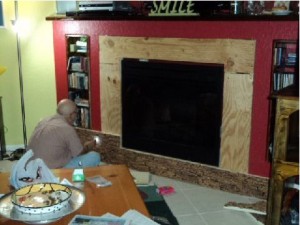 The next step was to build a fireplace surround, using traditional wood board as a backing and installing our panels directly to them with construction adhesive.
The panels were easy to interlock, and were cut to shape with a regular wood saw.
That made this fireplace build both intuitive and fun - and the results are seamless.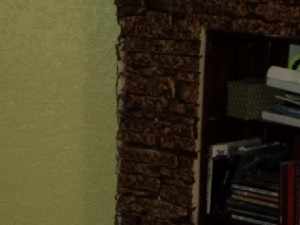 A minor issue was the edges, which didn't quite sit flush. Caulk and paint soon fixed that.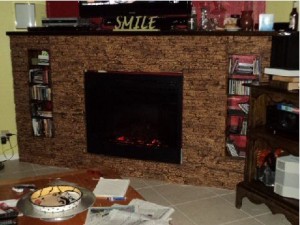 And the result? A stunning fireplace surround that looks like it's been there for years.
With the whole project taking just a few days to complete, the appeal of our panels seems obvious. Even better - and especially relevant to the enterprising Mrs. Kline - is that many of our panels can be ordered "fire rated" - especially suitable for use around the fireplace. You can view more beautiful fireplace surround photos in our gallery.