Fireplace Designs with Faux
FauxPanels are popular for use in remodeling or building fireplace surrounds - and one of the most frequently asked questions we get is how to do that.
Obviously, it depends on the type of fireplace you want - but this great example was sent to us by Ron and Michelle Malchow of Nebraska. They wanted a beautiful stone fireplace in their modern home's living room, and at first weren't sure where to begin.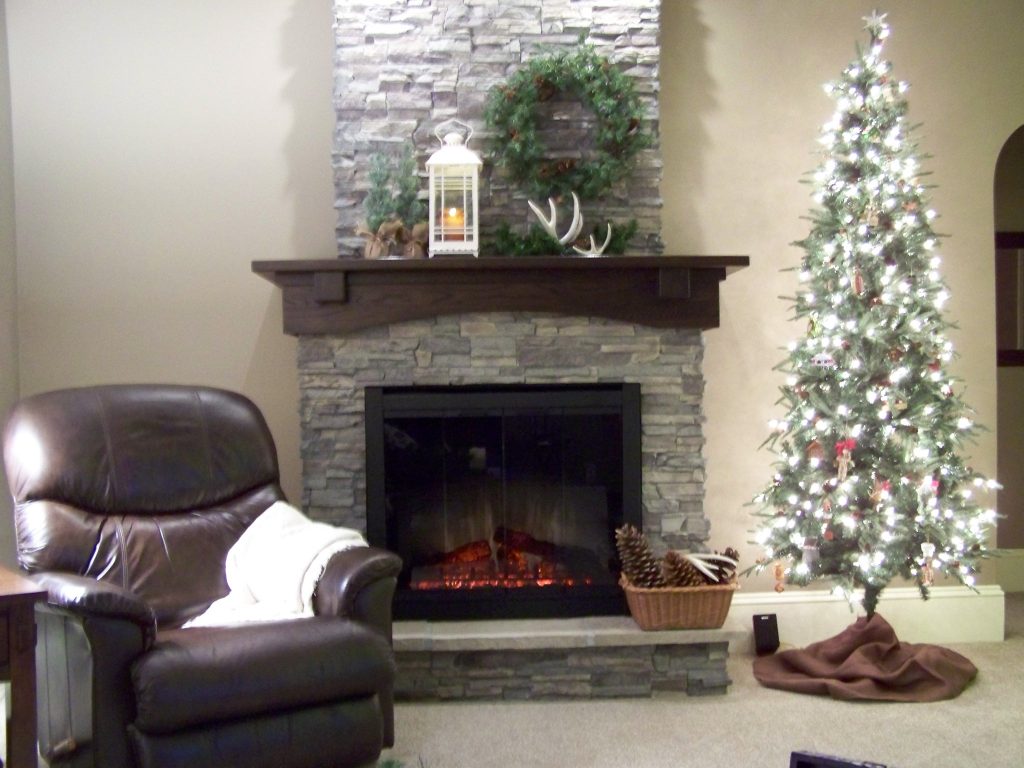 AFTER
They settled on a plan to build the surround from scratch, finished with our stone-style paneling.
In her email Michelle wrote,
"My husband and I finished our project in June of 2016. We used the Regency Stacked Stone Misty Morning panels and were very pleased with how our project turned out using your panels. Thanks for a great product!"
Ron and Michelle kindly sent in before and after pictures, and they serve as a beautiful demonstration of how to add the beautiful look of real stone to a fireplace.
There were two main phases. The first is illustrated in the BEFORE picture - using wooden boards to build the frame and adding a mantel.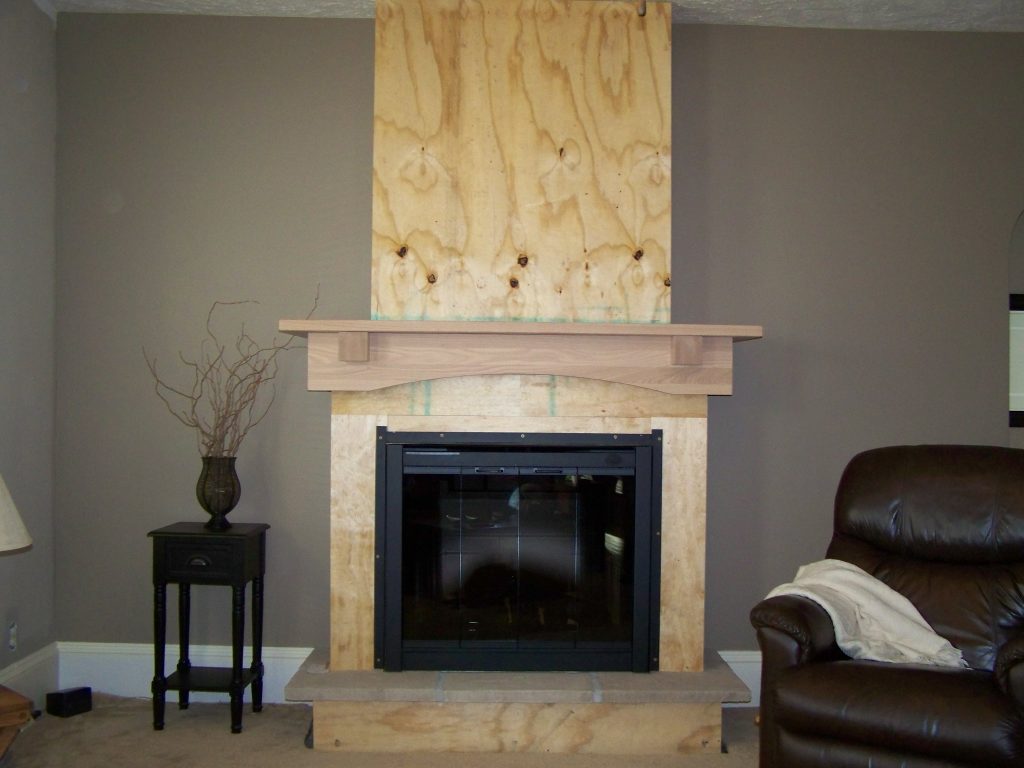 BEFORE: The unfinished frame
The second phase involved installing the panels over the flat board surface to create the realistic-looking stone texture.
On the surface of this - no pun intended - the installation is simple. The panels attached directly to the board with construction adhesive and screws. They even slot together to avoid unsightly seams.
But obviously there's a challenge with a fireplace, as opposed to an entire wall, because the installed panels will eventually be larger than the fireplace structure. In addition, it's necessary to make the panels meet at the 90 degree corner angles.
Fortunately, the panels are molded from lightweight polyurethane, which can be cut effortlessly with a regular wood saw. That makes it easy to cut the panels to size to fit the space available.
The corner are slightly trickier - but with a technique called 'mitering'it's possible to cut the panels at a 45 degree angle to keep a streamlined appearance. We've got a guide on mitering here that is a great place to get started.
Ron and Michelle finished the fireplace with a marble surround at the base, and stained the custom mantel in a dark wood color.
This isn't the only way to create a fireplace, but it's certainly a great guide to one method for building an affordable and realistic looking hearth. We're really impressed; and excited to be able to share Ron and Michelle's photos with you here.