Custom Reclaimed Products - Beams, Planks and Mantels
Everybody loves our Custom Reclaimed Beams, Planks and Mantels - so we're extending our 10% savings on them throughout the month of May!
Back in January, we launched a brand-new product line - and while we knew they'd be popular, we never imagined quite how popular.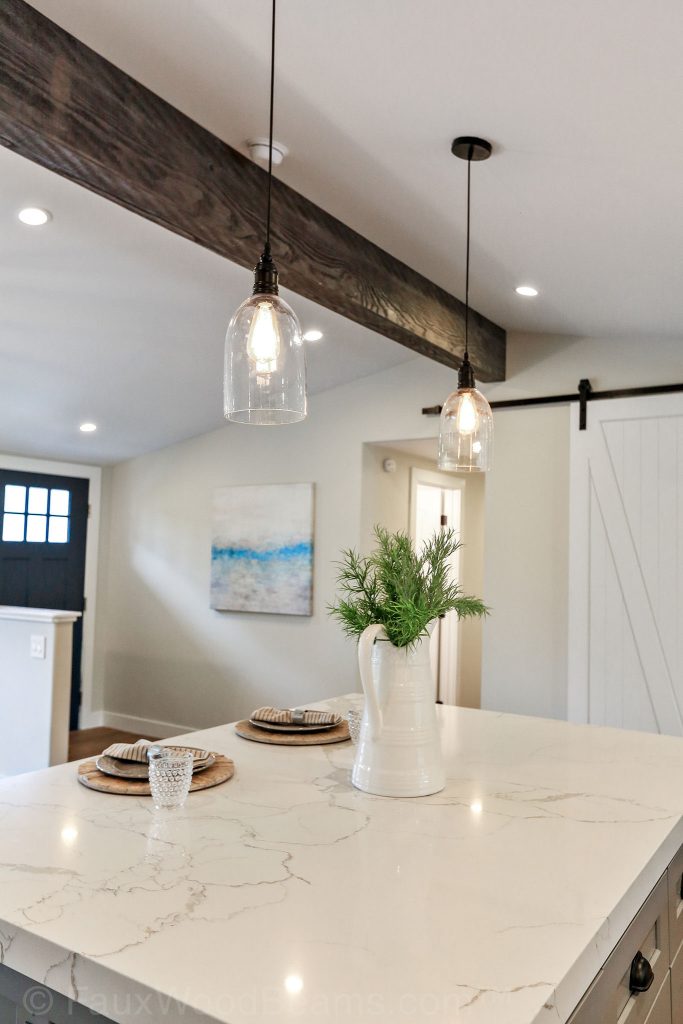 This close-up demonstrates the realistic finish of our Custom Reclaimed Beams.
They are so highly in demand, we decided to follow the words of Red Skelton and "give the people what they want!"
In this case, we continuing our April promotion, which offers you the chance to save 10% on our Reclaimed products. Whether you're looking to add a ceiling beam, cover an accent wall in Reclaimed Planks, or add a stylish new Mantel to your fireplace, now's the time to save big when you buy.
Custom Reclaimed recreates the look of wood sourced from demolished buildings, old barns, or historic homes - with our industry-leading finishing techniques offering an incredibly realistic coloration that resembles weathered, aged and vintage Walnut, Cedar, Oak or Java wood.
These photos of a recent kitchen project demonstrate the stunning look of this style - bridging the gap from one wall to the other with a single length of beam that looks like it's been hanging there for decades. The homeowners kept things simple and used one, larger beam to mimic the 'apex' support in a real timber roof - and as a result, it's practically impossible to tell that the beam isn't an authentic structural feature.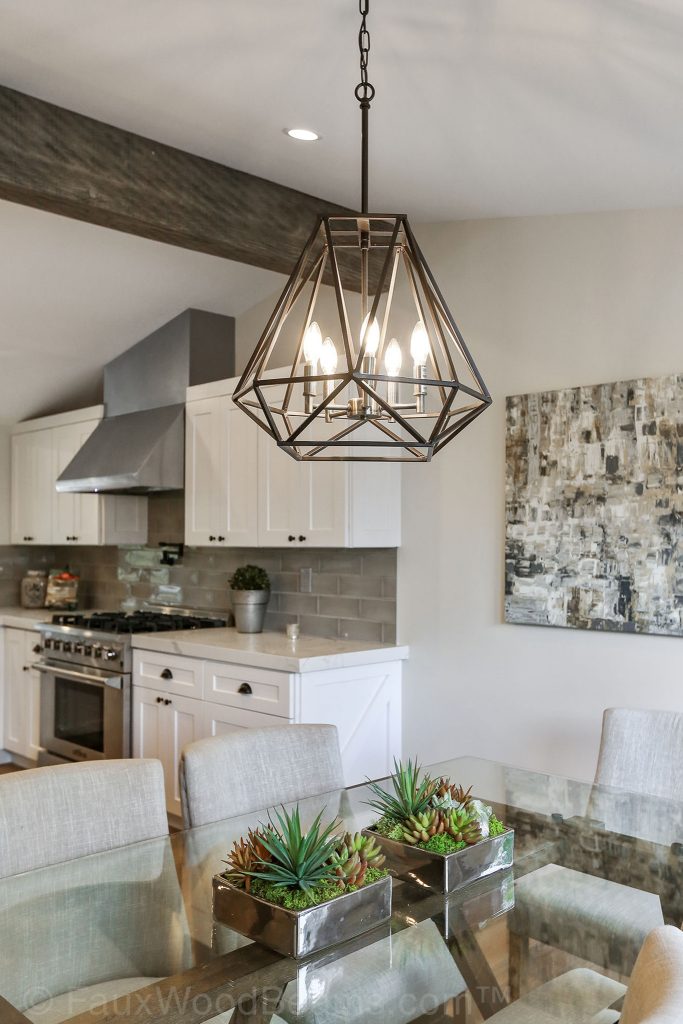 Unlike real reclaimed wood, you can order our beams in an almost infinite variety of widths, heights and lengths. For example, the homeowner elected to purchase a tall, narrow beam that would have been prodigiously difficult to find from a reclaimed wood distributor.
Our beams can also be ordered up to 30' long - which is another benefit, as most reclaimed wood won't stretch that far.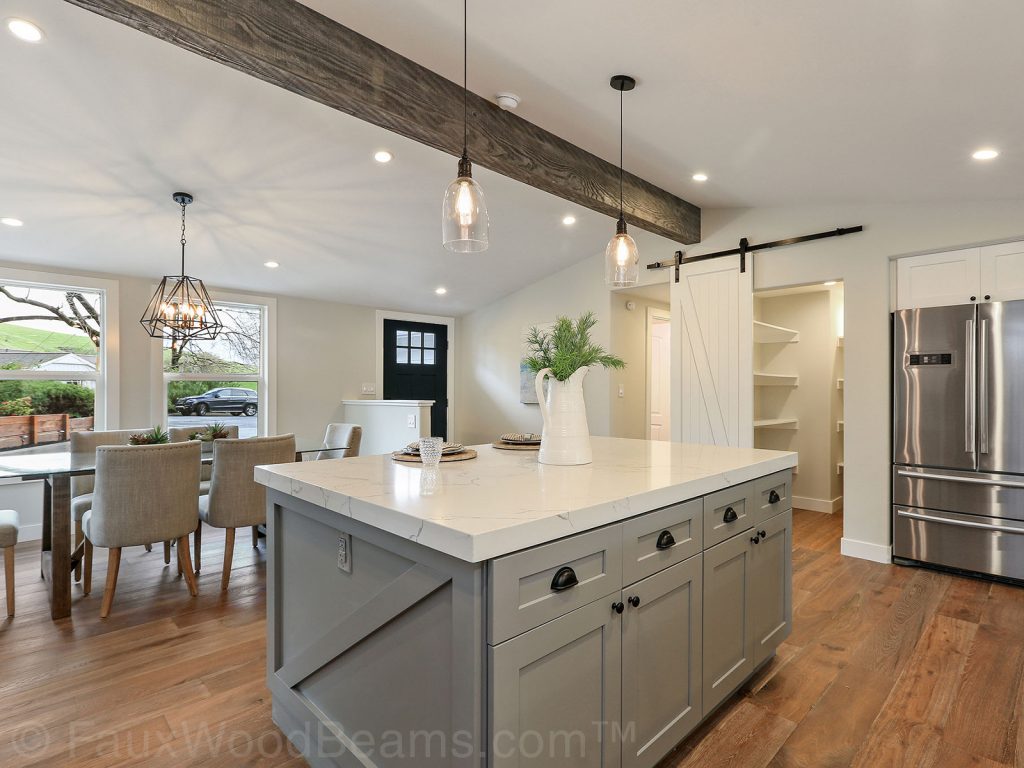 The beams are an amazing way to get the look of reclaimed wood into your home in a way that's affordable, practical, and safe.
More than just looking great, this project demonstrates why 'going faux' is actually a better option that trying to use the 'real thing.' For a start, it would be practically impossible to find a single length of reclaimed timber quite that long; especially in the narrow size that the homeowners elected to install.
Secondly, real timber that size would weigh hundreds of pounds, requiring expensive structural supports to be installed. In contrast, our beams can be secured with nothing more than mounting blocks and screws - making installation a process that takes hours, not days.
And lastly - our beams won't crack, warp or split; and aren't infested with mold or termites, or soaked in noxious and harmful chemicals. Those are real concerns when you purchase real reclaimed wood; as you can never be sure it the original timber was reclaimed from a demolished home, or a pesticide factory... or worse!
So, if you've been considering a new design or remodeling project, but hadn't yet taken the plunge - do so this month. Take the savings opportunity while you can - and don't forget to send us pictures of your project if you do!