Oxford Brick Panels breathed new life into one of our customer's bedrooms.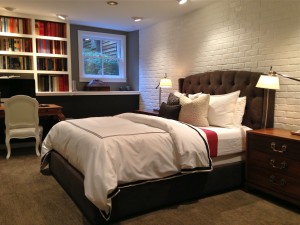 David's bedroom project looks fantastic.
Brand New Bedroom Featuring White Brick
We recently received an email from FauxPanels.com™ customer David A. that we couldn't wait to share. David, who lives in San Francisco, wanted to update the bedroom of his beautiful home; and our Oxford Brick Panels helped him do it in style.
"I just wanted to send in a few photos of the finished look," David wrote, enclosing pictures of his new bedroom. "It took us about two and a half days to complete - and we are ecstatic with the results."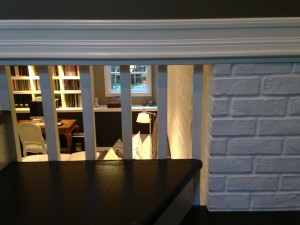 This close up shows how vividly realistic our Oxford brick veneer is.
David's house was a San Francisco classic; built after the 1906 earthquake from rubble reclaimed from the Nob Hill houses destroyed or dynamited in the aftermath of the tragedy. That meant it had a unique, vintage neoclassical design that David wanted to remain loyal to.
Using our Oxford Full Size Worn Brick Veneer Siding helped David do that. Molded from real brick walls, but made from lightweight and durable polyurethane foam, our brick veneer panels helped give David's bedroom the authentic, bare-brick look that matched the rest of his historic home but at the fraction of the price of using real brick.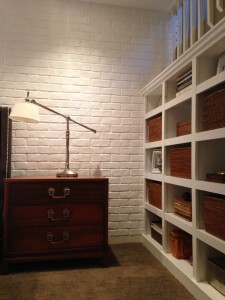 David's fixtures perfectly match the look of our brick panels.
"It's a fabulous product," David told us. "I got amazing results - the photos really don't do it justice. I'm so glad we decided to go for it."
David even managed to share one new tip we hadn't heard of before. When installing the panels, he found an alternative to the colored caulk we recommend to cover imperfections and holes.
"We found that using a carpenter's wood filler product helped create and even out some of the trickier joints," he writes. "Even better than the sanded caulking in some spots!"
We're always excited to see our products used to create fantastic designs like in David's bedroom - but we're even more excited when we learn something new in the process.