Faux Beams Color Matching
Today we're featuring a customer's project that employed a simple, yet clever trick to make her bedroom's color scheme really flow.
Color can make all the difference in interior design - and subtle details that most people wouldn't be able to consciously point out can totally shift the look and feel of a room. Kristina's project demonstrates this beautifully -- enhancing her bedroom with the addition of perfectly color-matched ceiling beams.
AFTER: Kristina's new bedroom is in perfect color scheme harmony with Rough Hewn beams in Walnut added to the ceiling.
Kristina is an Ohio-based real estate expert, and that much is certainly obvious in the design of her bedroom. There's a thin line between popular appeal and unique design; and Kristina managed to walk that tightrope deftly when she started remodeling her bedroom using beautiful muted taupe tones and white molding; to create a tranquil and welcoming space that would appeal to almost any taste.
But she took it to the next level with the addition of four Quick Ship Rough Hewn Beams in Walnut color, which she installed on the recessed ceiling of her bedroom.
Kristina's project is almost like a masterclass in using our products. She researched prior to purchase how exposed beams might look in a home such as hers - even though her house was made with modern building materials. She then ordered our beams, which feature vibrant, three-dimensional details molded from real roughly hewn wood. She installed them in the recessed ceiling space, resulting in the look of real structural beams.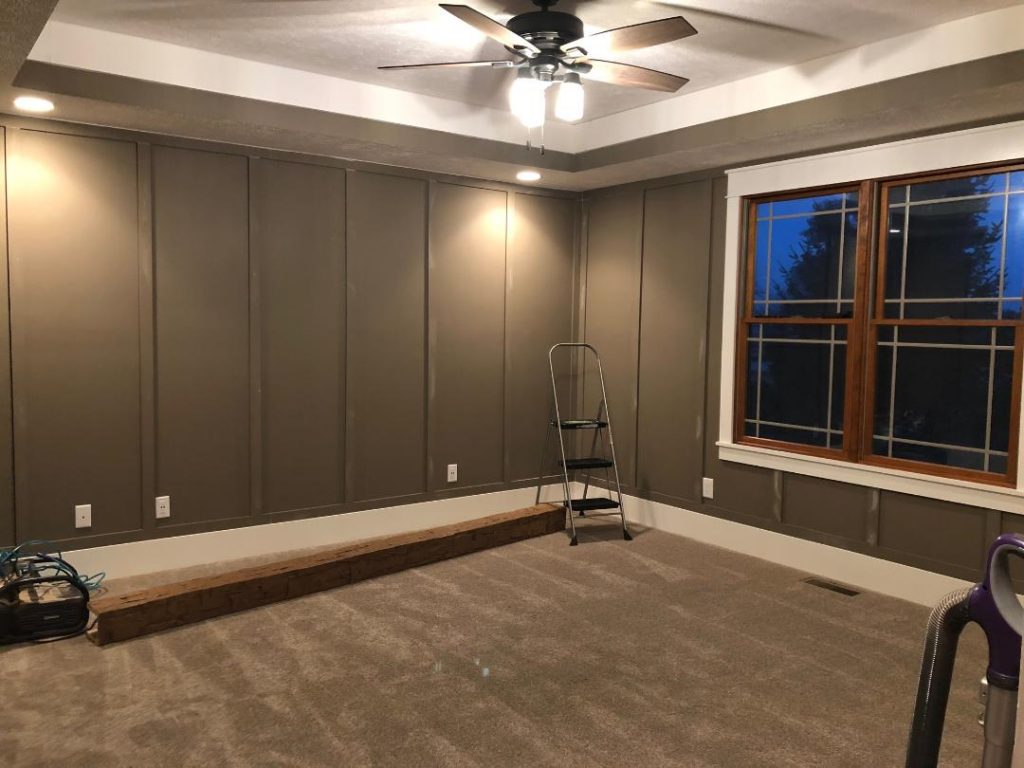 BEFORE: Kristina drilled mounting blocks into the ceiling studs and slotted the 3-sided beams over them.
Very subtle details - like cutting the beams at either edge so they seem to be extending out of the recessed space - work to deliver an even more authentic look.
But Kristina's attention to detail didn't stop there. She ordered our beams in Walnut color, which perfectly matched the edging of her bed, the dresser and other furniture in the room. When she finally assembled the entire bedroom, everything came together seamlessly.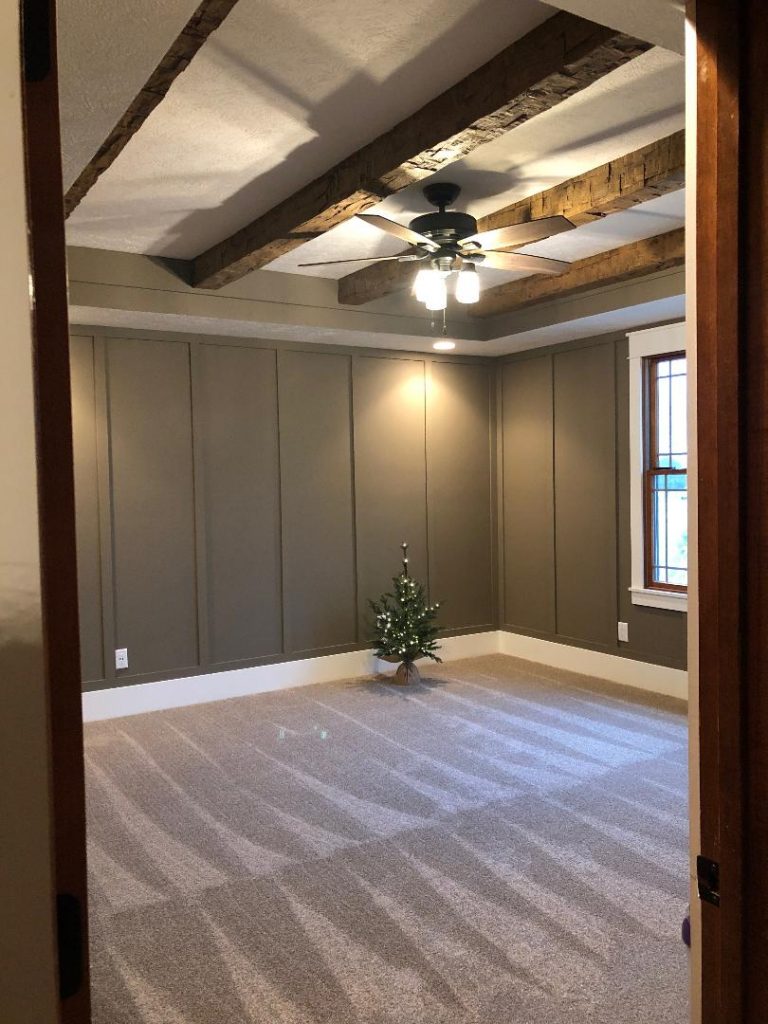 Another detail that might be interesting to those about to start a similar project -- Kristina ordered her beams with the Quick Ship option. The beams are shipped out in 2 to 10 days from order; and are perfect for completing projects in an accelerated time frame. That choice allowed Kristina to complete the bedroom redesign promptly - but she didn't have to compromise on look or quality.
This really is a terrific demonstration of deft design, smart planning and an eye for detail - and we're thrilled to be able to share the results of Kristina's hard work with you.