Wainscoting and siding expert Brad Krohn recently sent us photos of a great new storefront design project he'd completed in Milton, Wisconsin – using our Fieldstone panels to give a new business an incredible new look.
New Storefront Finish with Fieldstone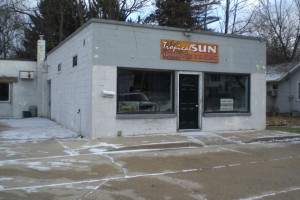 Ugly brick, flaking paint and crumbling plaster made this storefront anything but beautiful.
As you can see from the "before" picture, the storefront Brad was asked to transform had seen better days.
Bare brick walls, flaking paint and crumbling plaster meant that customers were more likely to cross the street than walk inside.
But Brad managed to completely transform the structure by using a combination of traditional exterior siding and our Carlton Fieldstone panels - creating a stunning dual-finish effect that makes the vintage building look brand new.
And the best part? Brad's approach saved both time and money.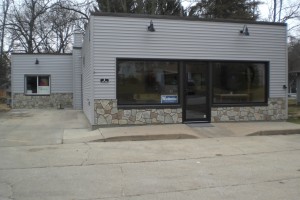 Traditional exterior siding was given a twist by adding Fieldstone panels for contrasting texture.
Our panels are molded from durable high-density polyurethane; and attached straight onto the wall with just a layer of drainage mat in between.
This meant they took just hours to install – as opposed to the days or weeks it would have taken to mount real stone to the building.
Even better, because they're molded directly from real stone and intricately colored to match, the result was practically indistinguishable from using authentic fieldstone.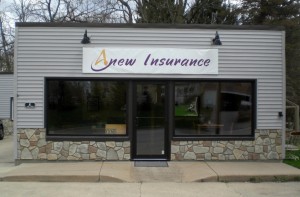 The finished result was smart, modern and appealing.
Plus, because our panels cost a fraction of what real stone does (not to mention saving on material and labor costs) the entire project wrapped up well under budget; giving the new store owners an incredible finished store for a very affordable price.
Brad was justifiably proud of his hard work – and we're excited to be able to share it with you here.
If you have your own faux panels project you think people would be interested in seeing, please be sure to send it to us at info@fauxpanels.com. We'd love to post it!