Giving Places a Facelift with Beautiful Fireplace Veneers
Using our veneers to remodel a fireplace is one of the most popular DIY projects for our customers. Below see before and after photos of just a few of our favorites: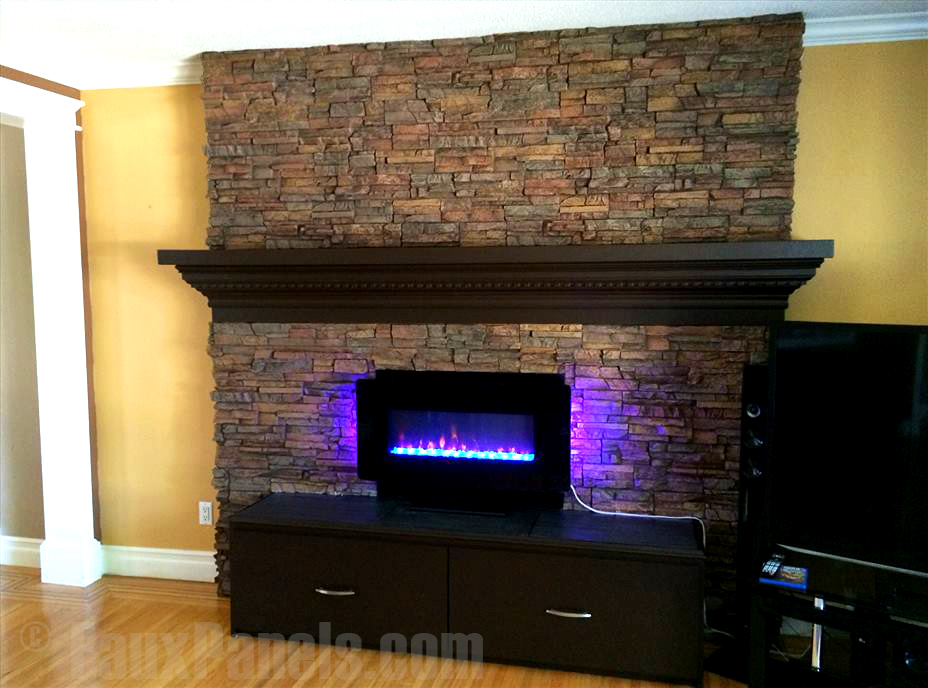 The panels you see here are much easier to install than real stone or brick, and the majority of the time the project only takes a few hours. They're also more affordable than real building materials, while also saving you money on hiring a mason.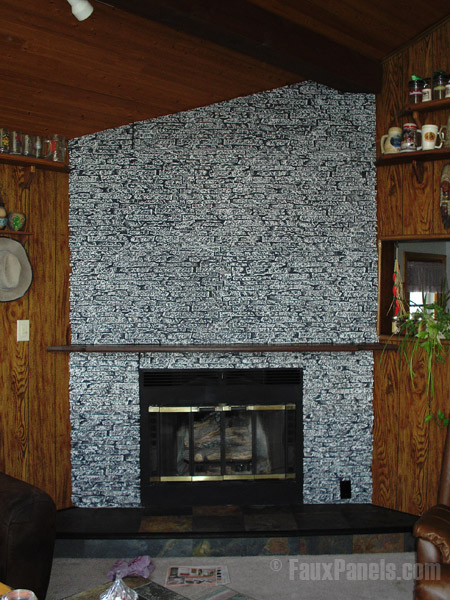 The panels are also easy to cut with a standard wood saw, so they can be custom-cut to easily fit your size requirements.
The veneers have a striking resemblance to the real thing. They're also very safe, with most styles available with a fire-rated option to surround wood, gas or electric fireplaces without worry.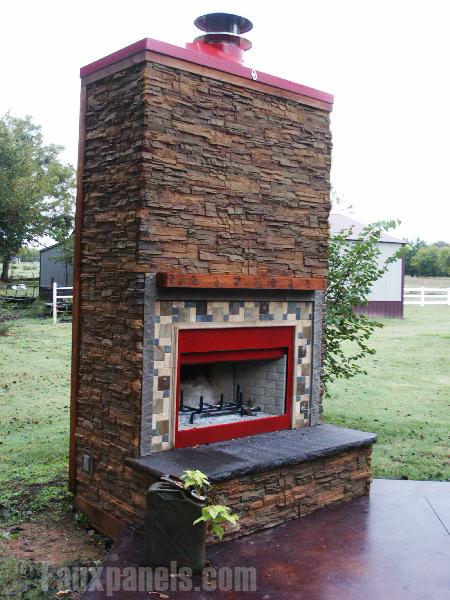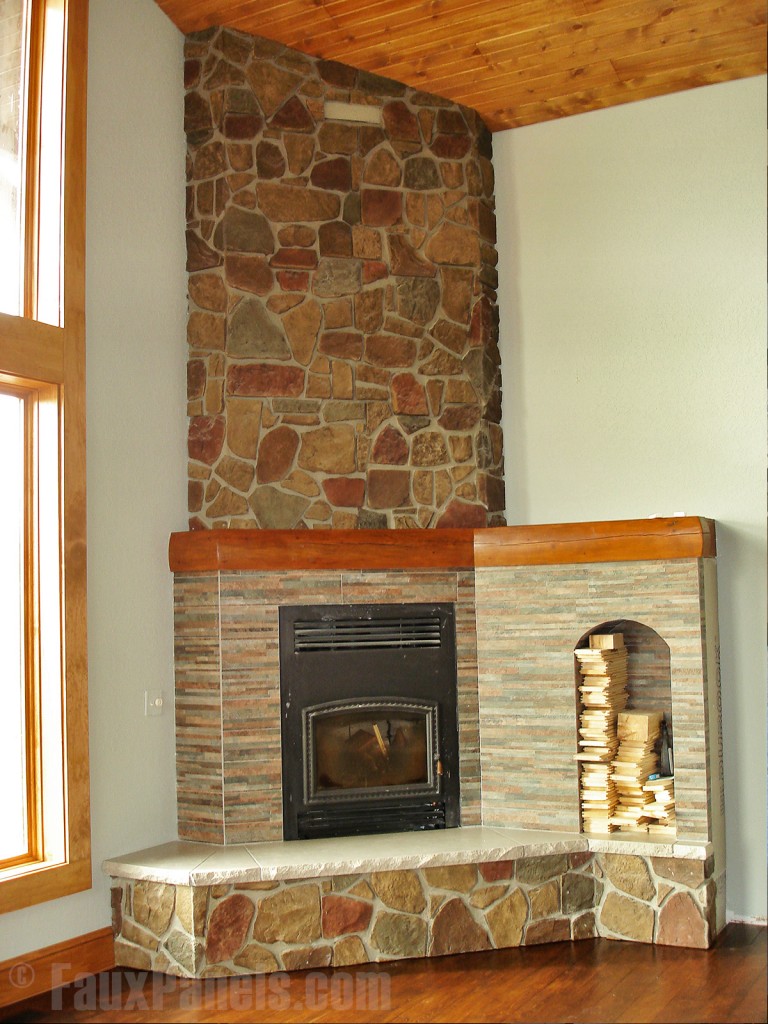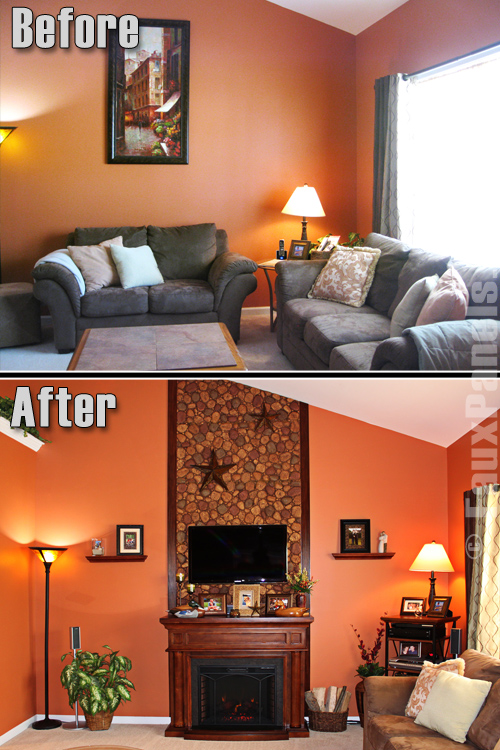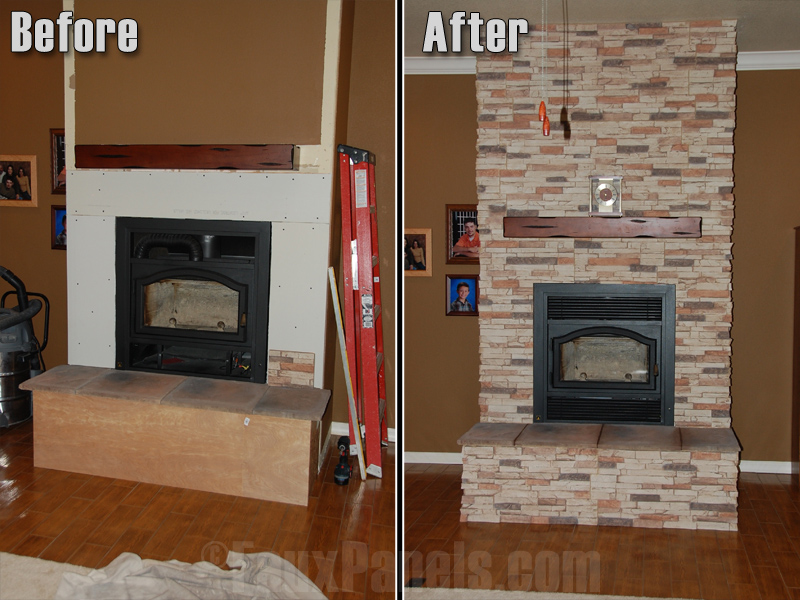 For more photos and ideas on how you can create your own cozy design, make sure to visit the Fireplace Projects page.