Stain Color for Wood Beams
At FauxWoodBeams.com, we offer beams and other products in a wide variety of attractive stain choices. But once in awhile, the pre-stained color doesn't turn out to be quite exactly right for the project. And life's too short not to get the look you want - it's time to custom stain.
One recent example of this came from customer Kevin Manzi who ordered Custom Heritage Beams in our signature Light Oak color. But he wasn't entirely happy with his choice when they arrived on his doorstep.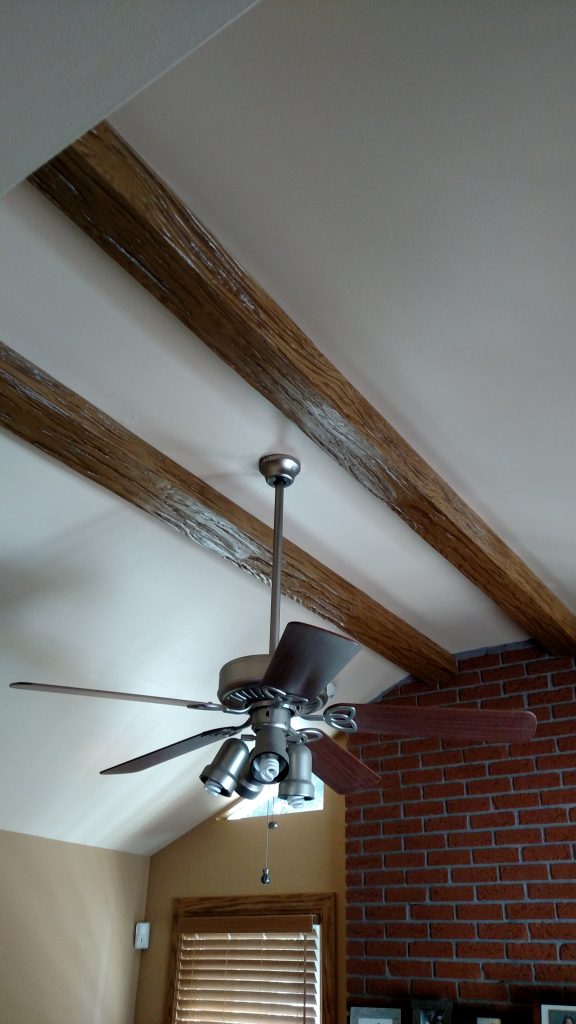 Kevin's project really came together when custom stained the beams to a slightly darker shade.
Kevin made it very clear that this wasn't a problem with the product or color itself - he loved both. It was just the existing wood fixtures in his home were just a tad darker than the Light Oak color - but noticeably lighter than any of our other shades. Therefore, demonstrating the same high standards to which we hold our products, Kevin decided to achieve that customized color himself by staining our beams with a slightly richer shade of brown.
Check out this helpful guide on how to paint and stain our beams.
He sent in pictures of his completed beam installation and we have to say - we're impressed. Not only is the darker shade he used beautifully sleek and balanced, but it accentuates the vividly realistic texture of the beams; really emphasizing the grains and knots. Because they're made from molds of authentic timber, our products are already natural looking - but Kevin's extra customization takes that a step further still; and we love the way it turned out.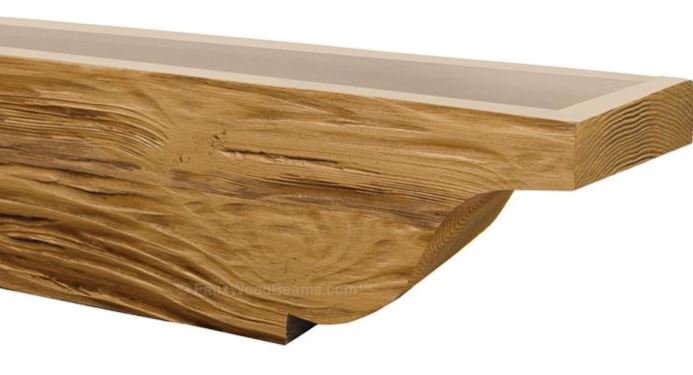 Kevin liked the original Light Oak color, but he needed it a tad darker to work with the room.
In Kevin's photo, you can also see how the darker shade Kevin used perfectly matches the existing wood around the window. Kevin also ordered a matching mantel which he stained a similar darker color; and the end result is a consistent shade of wood on every element; which really brings together the decor of his entire room.
We like the elegant simplicity of Kevin's project, but we love how he took it that step further - it demonstrates how the most simple and subtle customization can really make all the difference.