According to some researchers, the average person will spend one and a half years of their lifetime in the bathroom.
Bathrooms on a Budget: Using Stone Style Panels
While some may view the bathroom as strictly utilitarian, others view it as their sanctuary - a place to escape for a little peace and quiet.
Artificial stone panels can be a fantastic addition to any bathroom remodel - especially one on a budget. Replace that old wood, tile or fiberglass with the natural look of stone and you'll have a bathroom that is truly unique.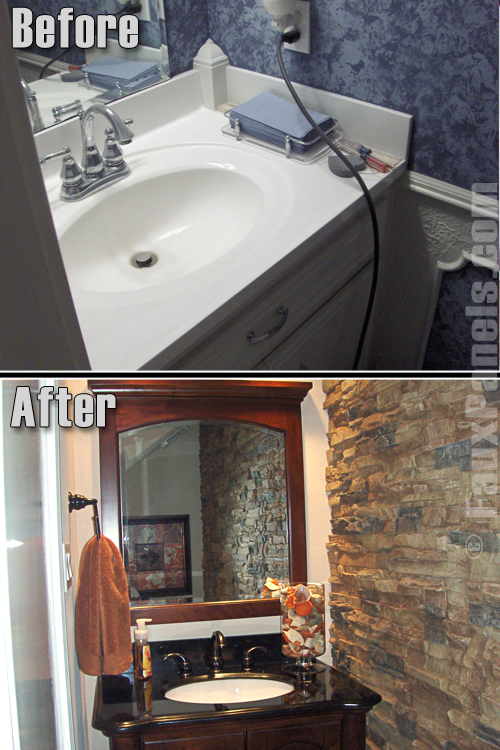 Another benefit the panels offer comes from their heavy-duty polyurethane material, which is virtually unaffected by moisture. The panels won't peel, crack or get moldy, no matter how steamy your bathroom gets.
Below are a few bathrooms that were remodeled using the stone panels. Take a look here and then see more at our
project gallery
to help realize your own little home oasis. You'll have people banging on the bathroom door in no time!
I used two of the panels for the front of a tub surround. They were easy to cut, easy to install, and ended up looking great. Next, the faux stone panels will be wrapped around into the shower. Couldn't be happier with the product. - James