Customer Brent Davis sent in shots of the incredible arched king truss he created with faux wood for his beautiful custom home.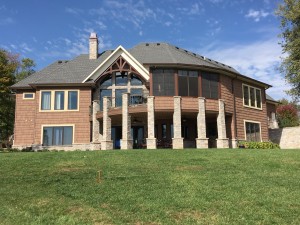 Brent's beautiful custom home features a truss as one of its signature external features.
We get a lot of pictures from satisfied customers, who share photos of how they've used our products in their homes or businesses. But there are few that really blow us away - like the ones Brent Davis shared that show the beautiful truss he built with faux wood and added to the exterior of his stunning custom home.
Brent Davis reached out to FauxWoodBeams.com and worked closely with our customer service agent George. Brent wanted to add a wooden truss to the front of his beautiful home, and had been inspired by the trusses we show on our website.
George was happy to help - and talked Brent through all the parts he'd need to assemble the truss design he had his eye on.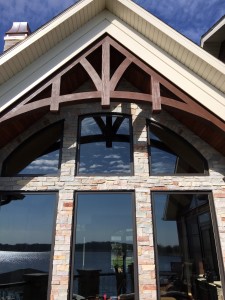 Close-up view of the arched king truss
The truss itself, as you can see from the pictures, is relatively complex. Fortunately, our faux wood is an ideal material to build structures like these, because it's incredibly lightweight and easy to handle.
Brent bought rafter Beams, a bottom arched collar tie, vertical arched braces, a center king post and side king posts - and then followed out instructions to assemble it all together.
Because all of the materials were made from high density polyurethane foam, Brent was able to construct the truss himself using regular carpentry tools, and install it quickly and easily on the front of his house. He ordered the beams unfinished, so he could stain it to match the rest of the wood on the exterior of his home.
Thanks to the vivid texture of our molding process, the completed truss looks indistinguishable from real wood - and serves as a dramatic fixture that makes a statement even amidst all the other structural details of this stunning custom home.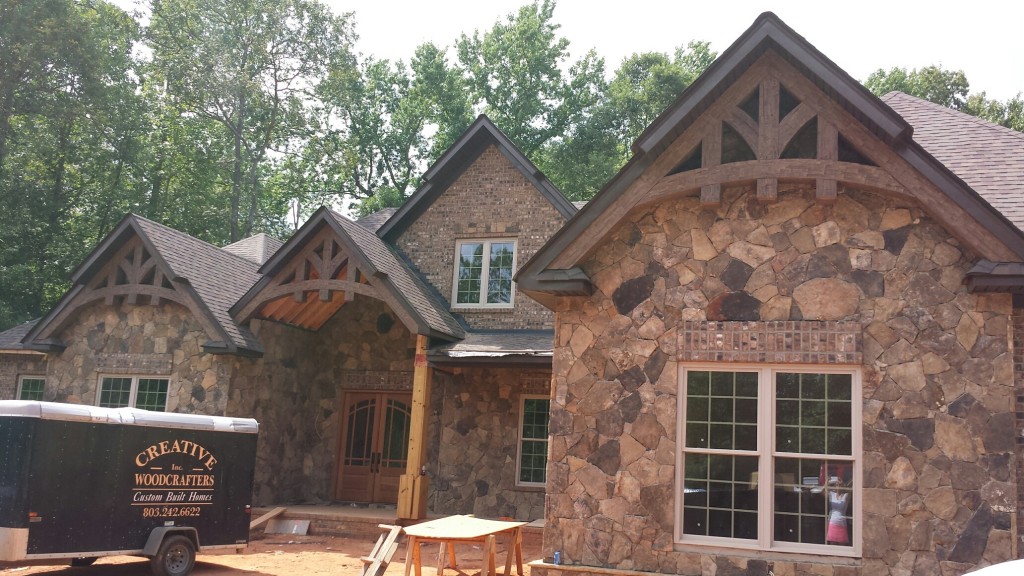 This photo shows a different home, utilizing the same dramatic truss design.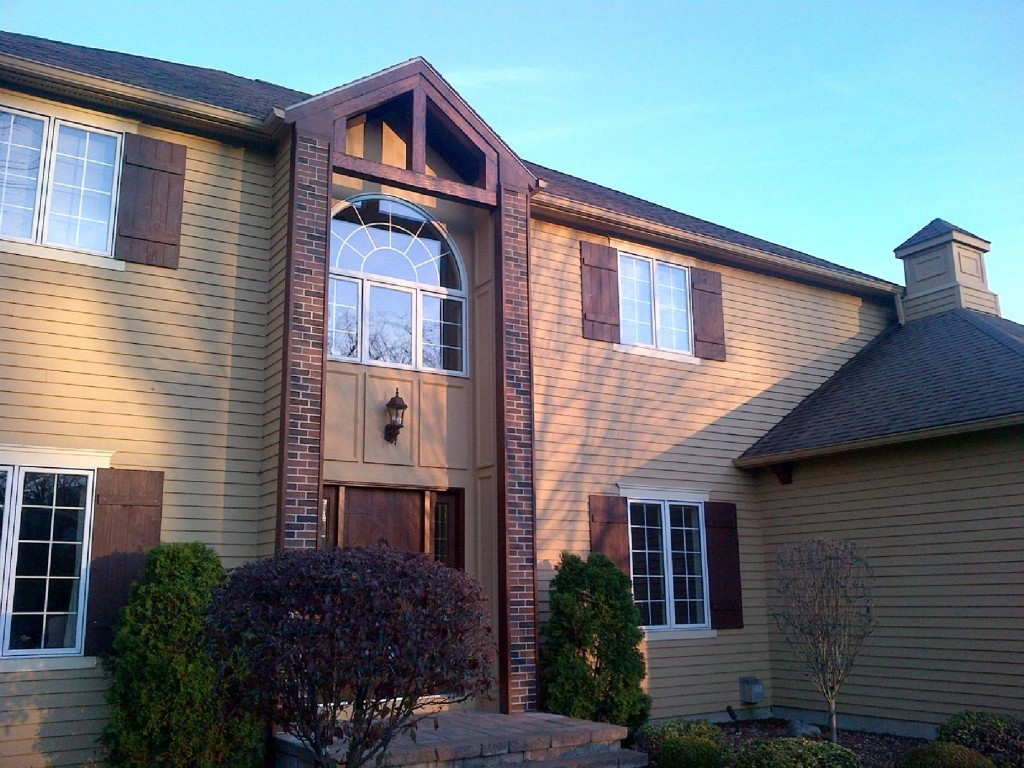 A more simple truss can still make a dramatic impact on a home.