Rebuilding After a Hurricane
When a hurricane devastated Sabra's home, she used our
Norwich Stacked Stone panels in Toasted Vanilla as part of the renovation.
Florida is one of the most beautiful places in America to live - but it's also impacted regularly by devastating storms and hurricanes. Homeowner Sabra recently sent in pictures of a renovation project she'd been forced to undertake when floodwater and rain devastated her St. George Island home.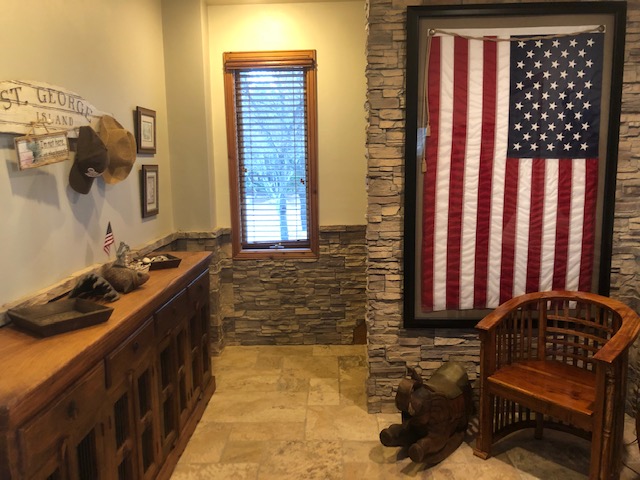 "We had about 18" of storm water inside the house," Sabra wrote, "but thankfully they did not touch the flag!" She's referring to a vintage American flag hanging up in the hallway, which hung proud even in the midst of the devastating hurricane.
After the flood, all of the sheetrock and drywall in the home was ruined right up to waist-level, and had to be replaced - and given the probability that a similar storm might hit someday soon, Sabra wanted to explore alternatives to drywall.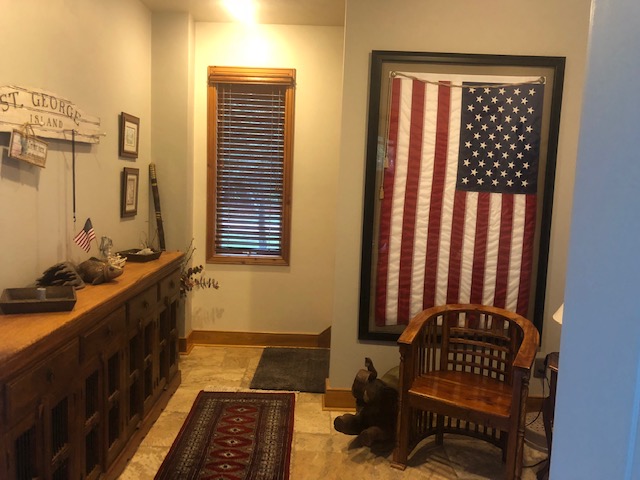 The solution she came across was found on FauxPanels.com. She read that our panels are made from durable polyurethane foam - which is a 'closed cell' polymer and impervious to water and moisture. In a home in which flooding is always a possibility, this would be the perfect material to ensure any future floods caused less damage.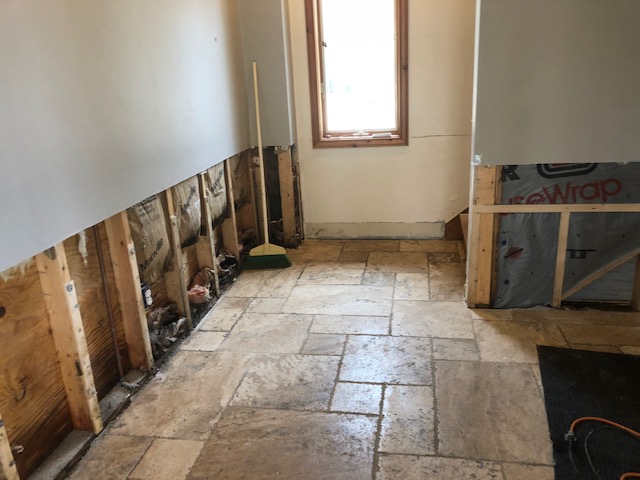 Sabra ordered the stacked stone style panels; choosing the Toasted Vanilla color because it strongly matched the existing decor. The wall panels mounted directly onto the wall with screws and construction adhesive - and in a very short amount of time the damage caused by the hurricane had been not just repaired, but secured for future storms and given a beautiful new face lift.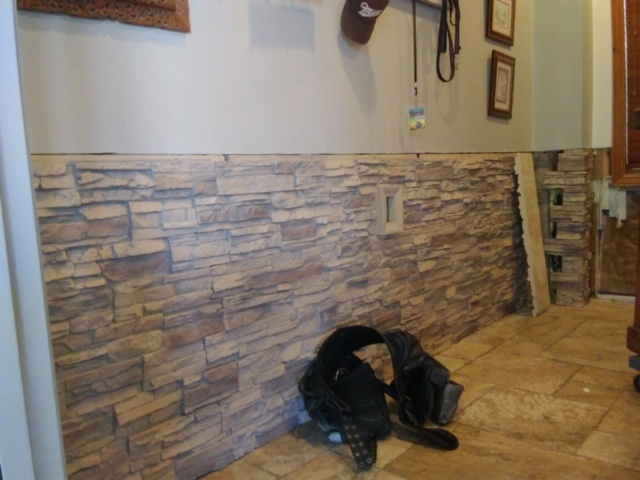 "The faux panels look fabulous and really transformed the entrance," Sabra writes - and we couldn't agree more. It's a project that's as practical as it is stylish, and we're thrilled to be able to feature these pictures here.